PNB's $1.8 Billion Scam: Explained
State-owned lender, Punjab National Bank has suspended 10 of its officers and lodged a complaint against celebrity jewellery designer Nirav Modi for committing fraudulent transactions worth over USD 1.77 billion in one of its Mumbai branches.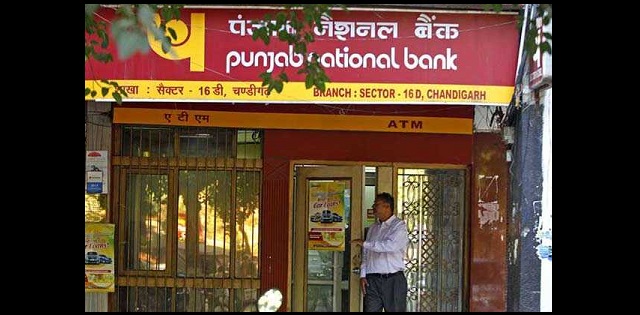 PNB's $1.8 Billion Scam: Explained
India's Punjab National Bank (PNB) on February 14, 2018 stated that it has detected fraudulent transactions worth over Rs 11,300 crore at its Mumbai branch.
The amount is nearly 1/3rd of the bank's total market capitalisation of Rs 36,000 crore. It is also 8 times of bank's fiscal year 2017 net profit of Rs 1,324 crore. With the sharp fall, investors have reportedly lost Rs 3,844 crore of wealth on a single day.
The Scam
The bank has detected some fraud and unauthorised transactions (messages) in one of its branch in Mumbai for the benefit of a few select account holders with their apparent involvement.
Based on these transactions other banks appear to have advanced money to these customers abroad.
The quantum of transactions is approximately worth USD 1,771.69 billion.
Under Scanner
• The PNB has reportedly lodged two complaints with the Central Bureau of Investigation (CBI) against billionaire jewellery designer Nirav Modi and a jewellery company about fraudulent transactions.
• Jeweller Nirav Modi allegedly acquired fraudulent letters of undertaking from a PNB branch in Mumbai to secure overseas credit from other Indian lenders.
• While PNB did not name the other lenders, Union Bank of India, Allahabad Bank and Axis Bank are reported to have offered credit based on letters of undertaking (LOUs) issued by PNB.
• Modi, who figured in Forbes India's Richest People List 2016 with a net worth of $1.74 billion, is already being investigated by the CBI for another alleged fraud involving Rs 280 crore at a PNB branch.
• Besides him, three other jewellers, Gitanjali, Ginni and Nakshatra are also under the scanner with the CBI and Enforcement Directorate looking at their arrangements with various banks and end use of money.
• The PNB has also suspended 10 of its officers.
• Foreign bank branches too are under investigation.
What is a Letter of Undertaking?
• It is a letter of assurance or guarantee issued by one bank to branches of other banks to meet a liability on behalf of an importer, based on which foreign branches offer credit to buyers.
• An LoU involves four parties- an issuing bank, a receiving bank, an importer and a beneficiary entity overseas. It is used in international banking transactions.
• The issuer bank messages overseas branches of other banks through the Society for Worldwide Interbank Financial Telecommunication (SWIFT) network and that bank immediately pays the client against the LoU.
• The bank that holds the LoU then goes back to the issuer bank and gets its due.
• According to norms, the term of an LoU is 180 days, and can be rolled over once for six months.
• A SWIFT instruction, which represents a bank's consent, is cleared by a maker, a checker and a verifier before it is sent across.
• There is no reported instance so far of a breach in SWIFT instructions anywhere in the world.
Video: Check out the latest current affairs of this week
Impact
• According to PNB's complaint to CBI, the LoUs were issued for the Hong Kong branches of Allahabad Bank and Axis Bank, which have given money to the beneficiary entity on behalf of Nirav Modi's firms.
• As a result, PNB will have to settle the LoUs with these branches according to the norms of the Hong Kong Monetary Authority.
• The fraud has been unearthed at a time when Indian banks are reeling under a pile of stressed assets of about Rs 10 lakh crore.
• Most public sector banks, including the biggest lender, State Bank of India, have posted significant losses for the quarter that ended on December 31, 2017, due to higher provisioning and a rise in bond yields.
• However, according to financial services Secretary Rajiv Kumar, the case seems to be an isolated case and will not impact other lenders.
• Kumar further stated that the investigation will make the banks cleaners, healthier, more responsive and also enable them to provide hassle-free banking to all honest borrowers.
Background: Events as they happened
• Last week, PNB had lodged an FIR with the CBI stating that fraudulent LoUs worth Rs 280.7 crore were first issued on January 16.
• At the time, PNB had said it was digging into records to examine the magnitude of the fraud.
• In the complaint, PNB had named three diamond firms - Diamonds R Us, Solar Exports and Stellar Diamonds -saying they had approached it on January 16 with a request for buyers' credit for making payment to overseas suppliers.
• The bank sought 100 per cent cash margins for issuing LoUs for raising buyers' credit, which was contested by the firms, saying they had availed of the facility from as early as 2010.
• Nirav Modi, his wife Ami, brother Nishal and Mehul Choksi are partners in Diamonds R Us, Solar Exports and Stellar Diamonds, which has shops in foreign locations such as Hong Kong, Dubai, and New York.
• Among those named is a deputy manager, Gokulnath Shetty, who was posted at PNB's foreign exchange department in Mumbai since March 31, 2010.
• Shetty had allegedly along with another official Manoj Kharat fraudulently issued LoUs to these firms without following prescribed procedure or making entries in the banking system, avoiding detection of transactions.
Take Weekly Tests on app for exam prep and compete with others. Download Current Affairs and GK app
एग्जाम की तैयारी के लिए ऐप पर वीकली टेस्ट लें और दूसरों के साथ प्रतिस्पर्धा करें। डाउनलोड करें करेंट अफेयर्स ऐप
Android
IOS