RBI releases vision document for e-payment system; India joins initiative against online extremism - Current Affairs
The Payment Systems Vision 2021 states 36 specific action points and 12 specific outcomes. The document deliberates on boosting customer awareness, setting up a 24X7 helpline and self-regulatory organisation for e-payment service providers.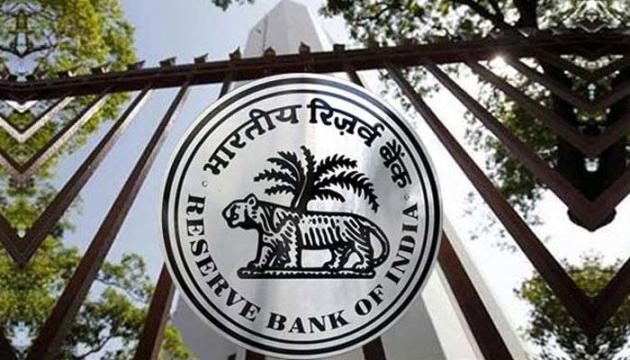 RBI
Story 1: RBI releases 'Vision 2021' for e-payment system

The Reserve Bank of India (RBI) on May 15, 2019 released 'Payment and Settlement Systems in India: Vision 2019 – 2021', a vision document for safe, secure, quick and affordable e-payment system.

The document was released after considering that the number of digital transactions are expected to increase over four times to 8707 crore by December 2021.
Theme
The core theme of the vision document is 'Empowering Exceptional (E)payment Experience', that stresses on empowering every Indian to access a bunch of e-payment options safely and conveniently.
Highlights of Payment Systems Vision 2021

• The Payment Systems Vision 2021 states 36 specific action points and 12 specific outcomes.

• The document deliberates on boosting customer awareness, setting up a 24X7 helpline and self-regulatory organisation for e-payment service providers.

• The main agenda of the vision document is the 'no-compromise' approach towards safety and security of payment systems.
Objective
The vision document aims to achieve "a 'highly digital' and 'cash-lite' society through Goal Posts (4Cs):

• Competition
• Cost effectiveness
• Convenience
• Confidence
Apart from this, the Payment Systems Vision 2021 document concentrates on two-pronged approach of providing exceptional customer experience and enabling an eco-system in this regard by:
(a) Boosting customer experience with robust grievance redressal
(b) Empowering e-payment service providers
(c) Enabling eco-system and infrastructure for the e-payment system
(d) Putting down forward-looking regulations
(e) Undertaking Risk-focused Supervision
Benefits

The e-payment world is expected to evolve with further innovation in this system. With entry of more players in this line, customers will get benefit of optimal cost and freer access to several payment system options.

What's in the box for the RBI?

The RBI will implement the approach highlighted in the Vision document during the period 2019 - 2021. RBI's efforts will focus towards facilitating the operation of efficient and price-attractive payment systems.

However, there will be minimal intervention of the RBI in fixing charges for customers to avail of digital payments.

Expected Outcomes

• Decline in the share of paper-based clearing in retail payments

• Growth in individual retail electronic payment system

• Digital payment transaction turnover in terms of GDP is expected to increase to 10.37 in 2019, 12.29 in 2020 and 14.80 in 2021

• Rise in use of digital payment modes for purchasing goods and services

• Shift from Cash on Delivery (CoD) transactions to digital modes in e-commerce segment

• Further facilitation of mobile based payment transactions

• Reduction in the marginal cost

• Enhanced security of payment systems

• Healthy competition in the payments space
The Vision Document 2018
The previous Vision document covered the period 2016-2018. It envisaged building of best payment and settlement systems for a 'less-cash' India through the four strategic pillars:
• Responsive regulation
• Robust infrastructure
• Effective supervision
• Customer centricity

Story 2: India joins global initiative to combat online extremism

India on May 15, 2019 joined a major global initiative 'Christchurch call to action' to combat terrorism and extremism online; and make internet a safe and secure place to be.

The initiative was launched during the "Online Extremism Summit" in Paris jointly by India, France, New Zealand, Canada and several other countries with an aim to prevent the abuse of the internet.

The launch event was attended by several officials and world leaders including from India. India was represented by Ajay Prakash Sawhney, Secretary to Union Government.

A total of 18 countries including the European Union supported the initiative along with social media giants like Twitter, Facebook, Google and Microsoft.

Soon after the launch, Facebook announced that it had intensified live streaming rules and will in future ban Facebook Live users who ever shared terrorist or extremist content online.
Significance of initiative's name

The 'Christchurch call to action' initiative has been named after the New Zealand city Christchurch, where over 50 people were killed and over 20 got injured in shootings at two mosques.
Australian citizen Brenton Tarrant of late 20s age was charged with the murder for carrying out the attacks. Tarrant livestreamed one of the attacks himself while attacking the Christchurch mosque in a Facebook Live video.
US declined to join initiative

The USA has declined to be a part of the initiative as of now. The White House claimed that it supports the Christchurch initiative, however, it is not in a position to join it officially, citing the need for freedom of speech

Highlights of 'Christchurch call to action' declaration

• The initiative outlines collective and voluntary commitments from governments and online service providers to address the issue of terrorist and violent extremist content online.

• It calls for a free, open and secure internet to promote connectivity, enhance social inclusiveness and foster economic growth.

• As internet is not resistant towards the abuse by terrorists and violent extremists, there is an urgent need of collective efforts to secure the internet from such terror groups.

• This statement was supported with a special mention of Christchurch terror attacks which were broadcasted online by terrorists.

• The broadcasting of such content online has severe impact on victims of such incident, on collective security and on people across the world.

• The Christchurch attack stressed on the urgent call of action by the governments, civil society, online service providers, and social media companies to eliminate terrorist and extremist content online.