Sample Registration System Report finds decline in Maternal Mortality Rate in India
Sample Registration System Report highlights that MMR has decreased by 6.15 per cent as compared to the previous survey 2014-2016.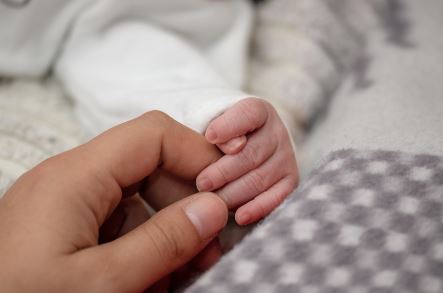 Representative Image
Sample Registration System (SRS) measured that maternal mortality rate (MMR) in India has declined. The report found the number of MMR per lakh live births. Assam (229) was registered with the highest MMR while Kerala (42) was at the lowest.
As per the report, MMR has been declined up to 26.9 per cent. In southern states, MMR has come down from 77 to 72 per one lakh births, while in other states the figure has come down from 93 to 90. The report indicates that India has prevented about 2000 MMR per year.
Highlights of SRS Report
• MMR has decreased by 6.15 per cent as compared to the previous survey 2014-2016.
• The report said that it is encouraging to see the maternal mortality rate has fallen from 130 in 2014-2016 to 122 in 2015-2017.
• The largest fall in MMR was registered in Assam where it has come down to 175 from earlier number 188.
• The report categorizes India into three categories - Empowered Action Group (EAG), the Southern States and other states.
• Kerala has secured the first position in declining of Maternal Mortality Rate. It has registered a decline in MMR from 46 to 42.
• However, Maharashtra was in second place with a decline in MMR from 61 to 55 followed by Tamil Nadu in third place with MMR rate declining from 66 to 63.
Also Read | National Education Day 2019: Know everything about it
What is MMR?
Maternal Mortality Ration or MMR is the annual number of maternal deaths per one lakh live births. Death of a pregnant woman while pregnant or after 42 days of termination of pregnancy is known as MMR. As per the UNICEF, MMR is the key indicator for efforts to improve the health and safety of mothers during and after childbirth.
MMR decline reasons
The government has started various public health initiatives to provide a safe and secure environment. Some of these initiatives are - Janani Suraksha Yojana (JSY), Pradhan Mantri Matru Vandana Yojana (PMMVY), Pradhan Mantri Surakshit Matritva Abhiyan (PMSMA, Poshan Abhiyan and Laqshya.
Also Read | TN Seshan, former Chief Election Commissioner, passes away
Also Read | Ayodhya Verdict: What ASI found in Ayodhya?