TN Seshan, former Chief Election Commissioner, passes away
TN Seshan was known for his tough stance. He changed the face of Election Commission during his tenure.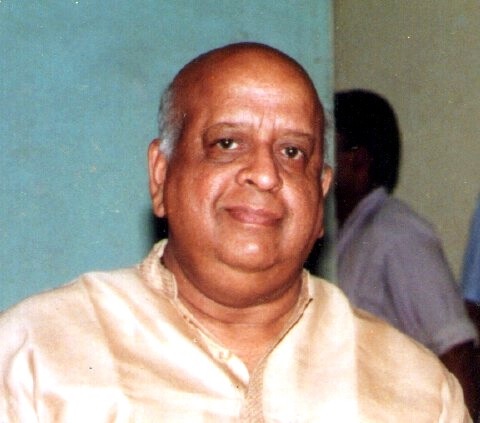 TN Seshan
TN Seshan passed away on November 10, 2019. He was famous for strictly enforcing electoral rules in India when he was Chief Election Commissioner of the country. He was 86. Seshan had played an important role in electoral reforms in the country in the 1990s.
Prime Minister Narendra Modi wrote on his Twitter account that he was an outstanding bureaucrat. He served the country with full devotion and diligence. PM Modi said that his efforts in electoral reforms strengthened our democracy.
About TN Seshan
• TN Seshan's full name was Tirunellai Narayana Iyer Seshan.
• He was 10th Chief Election Commissioner of India. He held this position from 12 December 1990 to 11 December 1996.
• He made many changes in the Indian election system. The voter ID card was also started in India by him.
• It was a famous quote about him that, 'Politicians are afraid of only two things, one God and the second TN Seshan'.
• He completed his graduation from Christian College, Madras. He was also a lecturer for some time in the same college.
• In 1997, he contested the presidential election but defeated by KR Narayanan.
• He also wrote the books 'The Degeneration of India' and 'A Heart Full of Burden'.
• TN Seshan was awarded the Ramon Magsaysay Award in 1996.
Also Read | Ayodhya Verdict: What ASI found in Ayodhya?
TN Seshan and Electoral Reforms
• TN Seshan was known for his tough stance. He changed the face of Election Commission during his tenure. Elections were all about money and muscle power in India but when Seshan became the CEC he changed the scenario.
• TN Seshan appointed special election observers in all states to observe clean and transparent elections in the country. He checked on election spending to ensure fewer cases of money power and bribery during elections.
• TN Seshan strictly enforced the electoral rules in the country prohibit liquor distribution, bribing and muscle power.
• One of the famous incidents was, Election Commission asked then PM to remove two of sitting cabinet ministers because of their misconduct with the voters. It was said by the Election Commission that both of the cabinet ministers were involved in violating the model code of conduct and influencing voters.
• One of the famous quotes of TN Seshan was, "I eat politicians for breakfast".
Also Read | Kartarpur Corridor Inauguration: PM Modi flags off first batch of devotees
Also Read | Ayodhya final verdict: Ram Temple to be built at disputed Ayodhya site, 5 acres of alternate land for Muslims