UN launches 'Feed Our Future' cinema ad campaign in India
'Feed Our Future' is an advertising campaign launched by the World Food Program against hunger and malnutrition.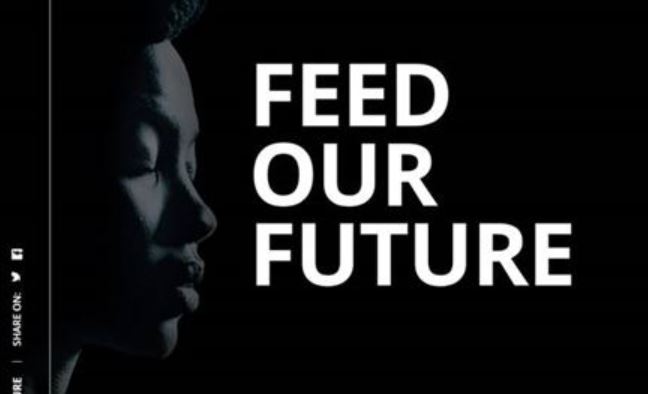 Image: wfp.org
The United Nations (UN) World Food Program (WFP) has joined hands with Bollywood in India to create awareness and take steps against hunger and malnutrition in India. UNWFP has launched the 'Feed Our Future' campaign in association with the help of Bollywood.
The ad campaign 'Feed our Future' has launched in collaboration with UFO Movies which is India's one of the largest in-cinema advertising platform. UNWFP believes that this ad campaign will help them to spread the message of zero hunger among Indians.
What is 'Feed Our Future' campaign?
It is an advertising campaign launched by the World Food Program against hunger and malnutrition. The ad shows the reality that millions of people facing across the world. WFP and UFO movies have already worked together on social awareness campaigns. 'Feed Our Future' focuses on the urgent attention for the critical issue of hunger and malnutrition in the country.
The ad shows that the world has to face great loss when children's voices are silenced due to hunger. The visual content shows the group of Syrian refugee children of the local community playing in the ruins of bombed-out buildings.
Also Read | Archeologists unearthed 2,000-year-old Street in Jerusalem built by Pontius Pilate
About WFP
The United Nations World Food Program (UNWFP) is the world's largest humanitarian organization that works to save lives and help to give assistance in emergencies through sustainable development. In India, WFP has been working for more than 50 years in partnership with the government to achieve food and nutritional security.
WFP was established in 1961 when the Food and Agricultural Organization (FAO) decided to form an autonomous body for global food security in 1960. WFP is present in more than 80 countries with global offices and working staff. It's headquarter is located in Rome, Italy. WFP helps to provide food assistance to more than 80 million people in 75 countries each year. WFP provides its best assistance to those people and families who can't obtain enough food for themselves and their families.
Also Read | NCRB Report: Uttar Pradesh tops the list in crimes against women in country
Also Read | Assam State: No government jobs for those with more than two kids from 2021