Viral Acharya RBI Deputy Governor quits before his term ends
RBI Deputy Governor Viral Acharya, who joined the Reserve Bank in January 2017, was youngest deputy governor of RBI.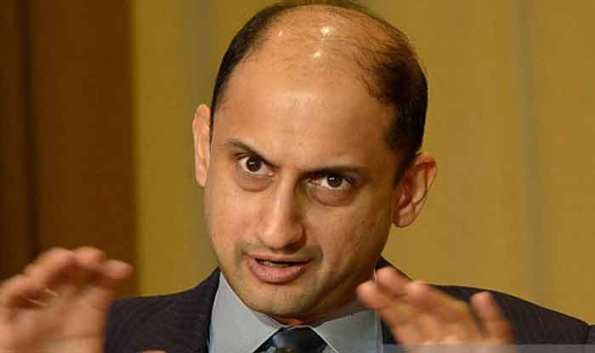 RBI Deputy Governor Viral Acharya resigns
Viral Acharya, Reserve Bank of India's (RBI's) youngest deputy governor has resigned from his role before end of his tenure. Acharya, who joined the RBI on January 23, 2017, for a three-year term, may return to New York University Stern School of Business (NYU Stern) in August, instead of February 2020.
In past six months, this is the second high profile resignation at the Reserve Bank of India (RBI). In December 2018, former governor Urjit Patel resigned nearly nine months before the end of his schedule term over. The RBI is now left with three deputy governors N S Vishwanathan, B P Kanungo and M K Jain.
About Viral Acharya
• Viral Acharya completed his BTech in Computer Science and Engineering from IIT Mumbai in 1995 and PhD in finance from NYU–Stern in 2001.
• Before joining to Stern, he was at London Business School (2001–2008), the Academic Director of the Coller Institute of Private Equity at LBS (2007–09) and a Senior Houblon–Normal Research Fellow at the Bank of England (Summer 2008).
• Acharya who joined New York University Stern School of Business in September 2008 is now CV Starr Professor of Economics.
• Viral Acharya has co-authored research papers with former RBI Governor Raghuram Rajan and has called him a source of inspiration.
Statement of Viral Acharya in monetary policy nommittee meeting
Since the April 2019 meeting of the Monetary Policy Committee (MPC), inflation prints have been more or less consistent with RBI's projections. Food inflation has risen more than expected, driven significantly by a seasonal summer uptick in vegetable prices. In contrast, inflation excluding food and fuel (ex-food-fuel) has registered a significant broad-based decline of 90 basis points (bps); this was both unexpected and unusually large in magnitude over a short period of two months. His views were differ from RBI governor Shashikant Das.
Previous related resignations
• Earlier in December last year, RBI Governor Urjit Patel had abruptly quit citing personal reasons, also much ahead of the end of his three-year term.
• Arvind Subramanian resigned as chief Economic Advisor because of "pressing family commitments".
• Before this, Arvind Panagariya resigned from the post of vice chairman, NITI Aayog, after serving for roughly two-and-a-half years in that position.
Also Read: IndiaMart IPO opens: Price Band, Risk Factors and other imporant things to know