Oscars 2023 Best director: Daniel Scheinert and Daniel Kwan - All You Need to Know About Their Movie
Oscars 2023 Best director Award: The Daniels, aka, Daniel Scheinert and Daniel Kwan won big on the eve of the 95th Academy Awards held on March 12, 2023. The Daniels won the Academy Award for Best Director for their critically-acclaimed and Oscar-winning film Everything Everywhere All At Once.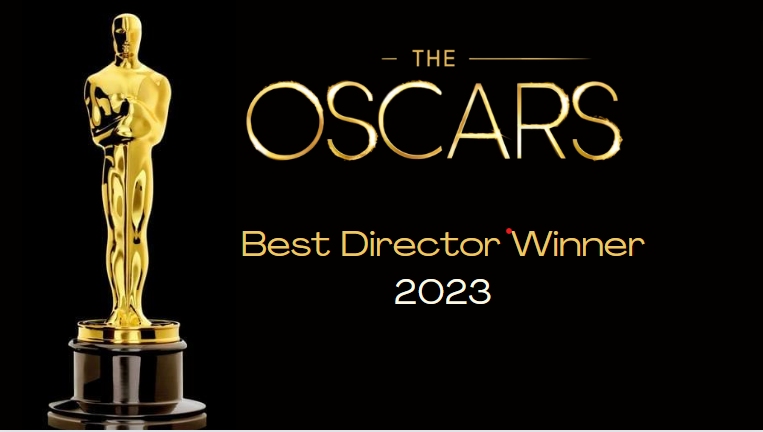 Know All About Daniel Scheinert and Daniel Kwan - Best director Winner of Oscar 2023 Award
Best director Winner of Oscar 2023: Daniel Scheinert and Daniel Kwan have made history by winning the Oscar for Best Director at the 2023 Academy Awards. The duo is best known for their visually stunning and emotionally resonant films that have captivated audiences and critics alike.
Their latest film "Everything Everywhere All at Once," which won the Oscar for Best Picture, is a mind-bending science fiction film that takes the audience on a wild ride through multiple dimensions, exploring the concept of parallel universes and the interconnectedness of all things.
Daniel Kwan and Daniel Scheinert (the Daniels) accept the Best Directing Oscar for 'Everything Everywhere All At Once' #Oscars #Oscars95 pic.twitter.com/dKeWAn8BB6

— The Academy (@TheAcademy) March 13, 2023
The story revolves around a woman named Mei, played by Michelle Yeoh, who discovers she has the ability to access multiple universes simultaneously. As she navigates through different realities, she uncovers a sinister plot that threatens the very fabric of the multiverse. Along the way, she meets a cast of diverse and compelling characters, each with their own unique perspective on the nature of existence.
READ | Oscars 2023: All You Need To Know About Oscar-Winning Indian Documentary, The Elephant Whisperers
The film has received critical acclaim for its innovative storytelling, stunning visual effects, and powerful performances. Michelle Yeoh delivers a standout performance, bringing depth and nuance to the character of Mei, who is both vulnerable and fiercely determined. Yeoh won an Academy Award for the category Best Actress in a Leading Role.
Scheinert and Kwan's direction is masterful, bringing to life the film's rich characters and lush landscapes in a way that is both immersive and engaging. The film's stunning visuals, combined with its powerful performances and haunting score, make it a true cinematic masterpiece.
READ | Oscars 2023: List of Indians who won the Oscars
It tackles themes of identity, mortality, and the human condition. It asks profound questions about the nature of reality and our place in the universe, while also delivering a thrilling and immersive cinematic experience. It has been hailed as a triumph of visionary filmmaking, cementing Kwan and Scheinert's reputation as daring and original directors.
The win for Scheinert and Kwan is a testament to their skill and talent as filmmakers and marks a significant milestone in their careers. Their unique vision and creative approach to storytelling have earned them a dedicated following, and this award cements their place among the greatest directors of our time.
As they took the stage to accept their award, Scheinert and Kwan expressed their gratitude to the Academy, their cast, and their crews. They dedicated the award to all those who have supported their work, and vow to continue pushing the boundaries of filmmaking and storytelling in the coming years. Check here for all winners of the Oscars 2023.
The #Oscar for Best Director goes to Daniel Kwan and Daniel Scheinert for "Everything Everywhere All at Once." https://t.co/wgCluOYWZT pic.twitter.com/TixuTtH5oL

— Variety (@Variety) March 13, 2023