Kulbhushan Jadhav: Biography and Full case details
Kulbhushan Yadav was born on 16 April 1970 and he is a retired Indian national who had served Indian navy between 1987 to 2001. Kulbhushan is in the custody of Pakistan since March 3, 2016. Pakistan claims that jadhav was spreading terrorism in the Balochistan province of Pakistan and spying for India's intelligence agency, Research and Analysis Wing (RAW).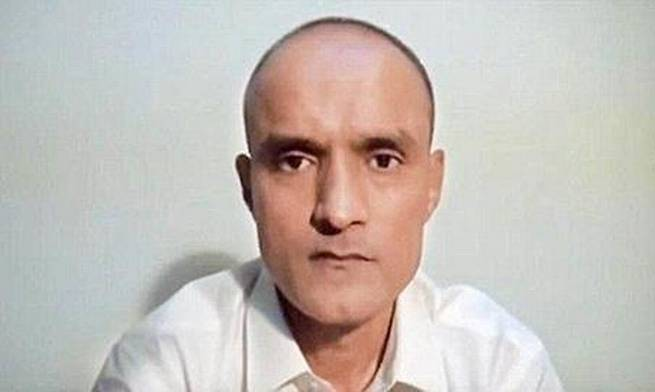 Kulbhushan Jadhav
Personal Information about Kulbhushan Jadhav
Full name: Kulbhushan Sudhir Jadhav
Date and Place of Birth: 16 April 1970 (age 49), Sangli, Maharashtra, India
Residence: Mumbai, Maharashtra
Spouse(s): Chetankul Jadhav
Father: Sudhir Jadhav
Mother: Avanti Jadhav
Nationality: Indian
Occupation: Ex-naval officer (Indian claim), Current Naval officer (Pakistani claim)
Worked for: Indian Navy
Years of service: 1987 to 2001 (Indian claim), 1987 to present (Pakistani claim)
Rank: Commander
Pakistan' allegation on Jadhav;
The Pakistani government claims that Jadhav was a serving Indian Navy commander who was involved in pestiferous activities inside Pakistan.
Kulbhushan Jadhav was sentenced to death by a Field General Court Martial in Pakistan on 10 April 2017. Indian Government challenged this verdict in the International Court of Justice (ICJ).
History of Pakistan Occupied Kashmir (POK)
Jadhav's arrest and Sentence to death
Pakistan claims that its security forces arrested Jadhav from the Balochistan province on March 3, 2016 for spying in the Balochistan and Inciting the terror activities on the order of the Intelligence Agency; RAW.
Matter in the International Court of justice (ICJ)
The writ petition filed by the Indian government in ICJ to stop the execution of the Jadhav. The International Court of Justice (ICJ) stayed the execution on 18 May 2017 but final verdict is still pending. On 17 July 2019, the ICJ rejected India's appeal for Jadhav's immediate release and ordered Pakistan to suspend the execution.
ICJ ruled that Pakistan will have to review the entire process of trial and conviction of Kulbhushan Jadhav.
The ICJ also ordered the Pakistan to cooperate with India on this matter and provide consular access to jadhav.
Indian stand on Kulbhushan Jadhav
India claims that Kulbhushan Jadhav is a retired Indian Navy commander who took premature retirement and doing his business in Iran. He was abducted by the Pakistan and deliberately trapped in the spying case.
In September month Indian officer met to Kulbhushan Jadhav and convinced him that India will leave no stone un-turned for his release and justice will be done in his case.
So as of now we have to wait and watch about the final decision of the International Court of justice. As an Indian we are hoping for the safe return of the Kulbhushan Jadhav.
Balochistan Province of Pakistan: Facts on its Geography and Economy
15 Interesting Facts and History about Pakistan Occupied Kashmir (POK)