Happy Independence Day 2021: Famous slogans of Pre and Post Independent India
Indian Independence Day 2021: During the freedom movement, some famous slogans were given by our freedom fighters to encourage our general public to fight against the cruel British rulers. These include Inqilab Zindabad, 'Do or die' and Dilli Chalo, etc. On the occasion of Independence Day, take a look at these powerful slogans here.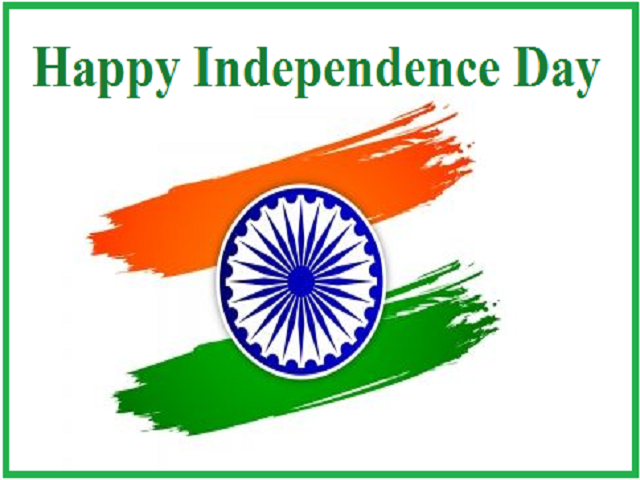 List of famous slogans of Pre and post independent India
"Forget not that the grossest crime is to compromise with injustice and wrong. Remember the eternal law: you must give if you want to get." – Netaji Subhash Chandra Bose
Indian Independence Day 2021: On August 15, 1947, India became free from British rule. The day has been marked as Independence Day ever since that year. The day marks the sacrifice of many people known as freedom fighters, who gave their lives happily for their motherland's freedom.
Take a look at the slogans used by these freedom fighters to awaken the spirit of independence in the citizens.
Independence Day 2021: History, Significance, Celebration, and Facts
Famous slogans of pre/ post-independent India
| | |
| --- | --- |
| Famous Quotes and Slogan | Name |
| Inqilab Zindabad | Bhagat Singh |
| Dilli Chalo | Subhash Chandra Bose |
| 'Do or die' (Karo Ya Maro) | Mahatma Gandhi |
| Jai Hind | Subhash Chandra Bose |
| Purna Swaraj | Jawahar Lal Nehru |
| Hindi, Hindu, Hindustan | Bharatendu Harishchandra |
| Back to the Vedas | Dayanand Saraswati |
| Aaram Haraam Hai (Cast off your laziness) | Jawahar Lal Nehru(Not authentic) |
| Bharat Chhoro | Mahatma Gandhi |
| Jai jawan Jai Kisan | Lal Bahadur Shastri (during India-Pakistan War of 1965) |
| Maro Firangon ko | Majal Pandey |
| Jai Jagat | Vinoba Bhave |
| Kar mat do (Don't give tax) | Sardar Vallabhai Patel |
| Sampurn Kranti (Total revolution) | Jai Prakash Narayan |
| Vijayi Vishwa Triranga Pyaara | Shyam Lal Gupta councilor |
| Vande Mataram | Bankim Chandra Chatterjee |
| Jan Gan Man Adhinayak Jaya hey | Rabindra Nath Tagore |
| Samarajywaad ka Naash ho | Bhagat Singh |
| Swaraj (Self Rule) is my birthright | Bal Gangadhar Tilak |
| Sarfaroshi ki tamanna, ab hamare dil me hai | Ram Prasad Bismil |
| Saare jahan se achchha hindustan hamara | Iqbal |
| Simon Commission Go back | Lala Lajpat Rai |
| Who lives if India dies | Jawahar Lal Nehru |
| Tum Mujhe Khoon Do, main Tumhe Ajadi Doonga". (Give me blood and I will give you freedom) | Subhash Chandra Bose |
| A blow to the sticks on my head will prove to be the nail of the casket of the British rule | Lala Lajpat Rai |
| Muslims were foolish, they demanded protection and Hindus were also foolish, they rejected that demand. | Abul kalam azad |
| Satyameva Jayate" (Truth alone will win) | Pandit Madan Mohan Malaviya |
| "Jai Jawan Jai kisan Jai Vigyan" | Atal Bihari Vajpayee |
| "Don't take rest after your first victory because if you fail in second, more lips are waiting to say that your first victory was just luck." | A. P. J. Abdul Kalam |
| Swaraj Mera Janamsiddh adhikar hai, aur main ise lekar rahunga | Adopted by Bal Gangadhar Tilak |
| Dushman ki goliyon ka hum samna karenge, Azad hee rahein hain, Azad hee rahenge | Chandra Shekhar Azad |
| Araam Haraam hai | Jawaharlal Nehru |
The above slogans have played a crucial role in the Indian freedom movement. 'Do or Die' slogan of Gandhi ji during the Quit India Movement had an important role in creating an atmosphere of hatred against the British rule in India.
These slogans are very important for the competitive exams to be held in India so students need to read them wisely.
Important personalities and their contribution to Indian History
Happy Independence Day 2021: Wishes, WhatsApp Messages, Quotes, Slogan, Images & SMS