List of Nicknames of Indian Prime Ministers
India has had 14 prime ministers to date. Check this article to know about all the Prime Ministers and their Nicknames.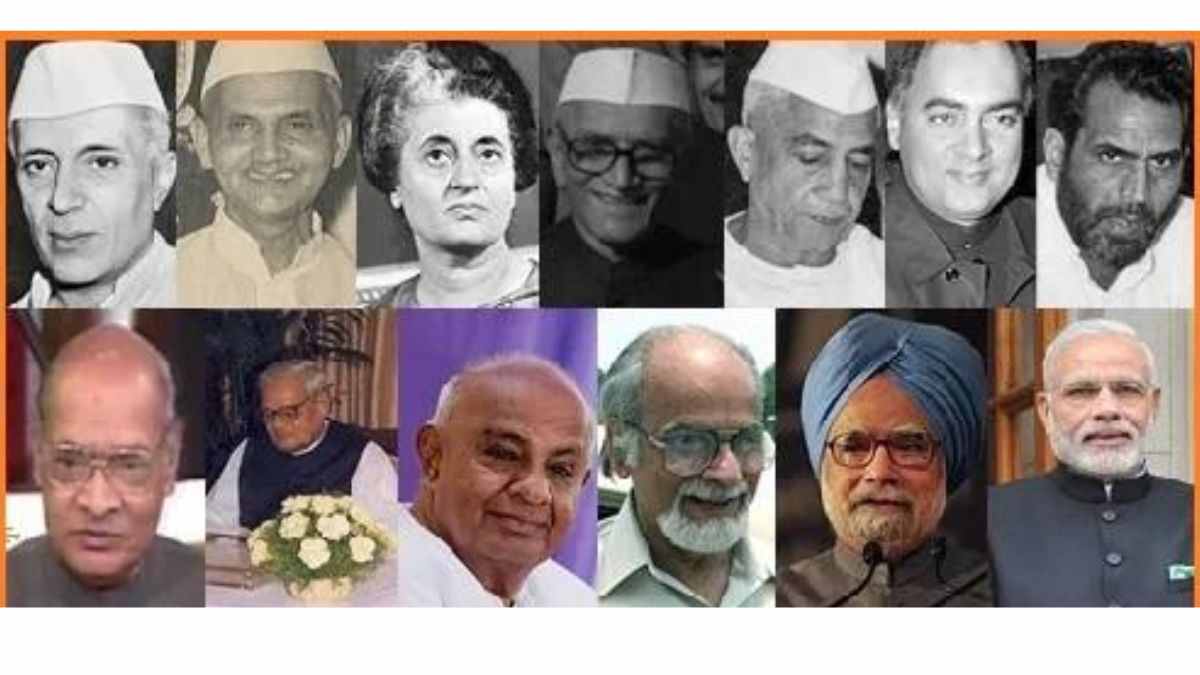 List of Nicknames of Indian Prime Minister
The chief executive of the Indian government is the prime minister. The prime minister of India is chosen by the president; however, unless a prime minister resigns, he or she must have the support of the majority of the Lok Sabha members, who are chosen directly every five years.
India, a country rich in emotions and values, gave their leader a variety of nicknames in recognition of their extraordinary contributions to the growth of the country. Do you know what the Indian Prime Ministers' pet names are?
List of new Cabinet Ministers of India 2022: Check the updated list with Portfolio
List of Nicknames of Indian Prime Ministers
Indian Prime Minister

Nickname

Political Party

Jawahar Lal Nehru

Pandit, Chacha

Indian National Congress

Lal Bahadur Shastri

Man of Peace

Nanhe

Indian National Congress

Indira Gandhi

Priyadarshini

Iron Lady of India

Mother India

Durga

Indian National Congress

Morarji Desai

Man of Principles

Janata Party

Charan Singh

Champion of Indian Peasants

Janata Party (Secular)

Rajiv Gandhi

Father of Information Technology and Telecom Revolution of India

Indian National Congress

Vishwanath Pratap Singh

Mr.Clean

Janata Dal

Chandra Shekhar

Young Turk

Samajwadi Janata Party

P.V Narsimha Rao

Modern Day's Chanakya

Indian National Congress

Atal Bihari Vajpayee

Ajatashatru

Bhishma Pitamaha

Bhartiya Janata Party

H.D Deve Gowda

Mannina Maga (Son of the Soil)

Dodda Gowdaru ( Senior Gowda)

Janata Dal

Manmohan Singh

Silent PM

Accidental PM

Indian National Congress

Narendra Modi

Namo, Modiji, Chaiwala, Chowkidar

Bhartiya Janata Party
Interesting Facts about Indian Prime Ministers
Pandit Nehru, the country's first prime minister, was imprisoned nine times during the struggle for independence from the British Raj, totaling 3259 days in total.

Due to his role as Acting Prime Minister, Gulzarilal Nanda is not regarded as India's second or fourth Prime Minister.

When Shastri was the transport minister, he was the first to nominate female conductors.

The first and only female prime minister of India was Indira Gandhi.

The first non-Congress Prime Minister of India was Morarji Desai.

For 170 days, Chaudhary Charan Singh served as India's prime minister.

At age 40, Rajiv Gandhi, Sonia Gandhi's husband, is the youngest person to hold the position of Prime Minister of India.

In 1970, Air India employed him as a pilot as well.

The first prime minister to resign following a no-confidence vote was Vishwanath Pratap Singh.

The first Indian Prime Minister who never held a position in the government is Chandra Shekhar.

Lawyer P. V. Narasimha Rao had a command of 17 languages.

During his time as a student, Mr. Gujral was influenced by nationalistic ideas and joined the Communist Party of India as well as the All India Students Federation.

The world's most qualified prime minister is Manmohan Singh, India's first Sikh leader.

The first prime minister to be born after India gained its independence from the British Raj is PM Narendra Modi.
List of Prime Ministers of India( 1947-2023)
There have been 14 prime ministers in India since 1947. Jawaharlal Nehru was the first prime minister of India, holding the position during the Dominion of India's existence (15 August 1947–26 January 1950) and then the Republic of India from that point on until his passing in May 1964. While the current prime minister, Narendra Modi, is the first non-congressman to lead the nation for two terms in a row.