List of Provincial Kingdoms before and after the Sultanate period
The downfall of the Gupta Empire in the middle of the 6th century laid the foundation of internecine struggle between a numbers of dynasties. This was the only reason for the rise of Muslims invader as a ruler. In this article we have covered the list of provincial kingdoms, names of rulers and their capitals, which is very useful for the competitive examinations like UPSC-prelims, SSC, State Services, NDA, CDS, and Railways etc.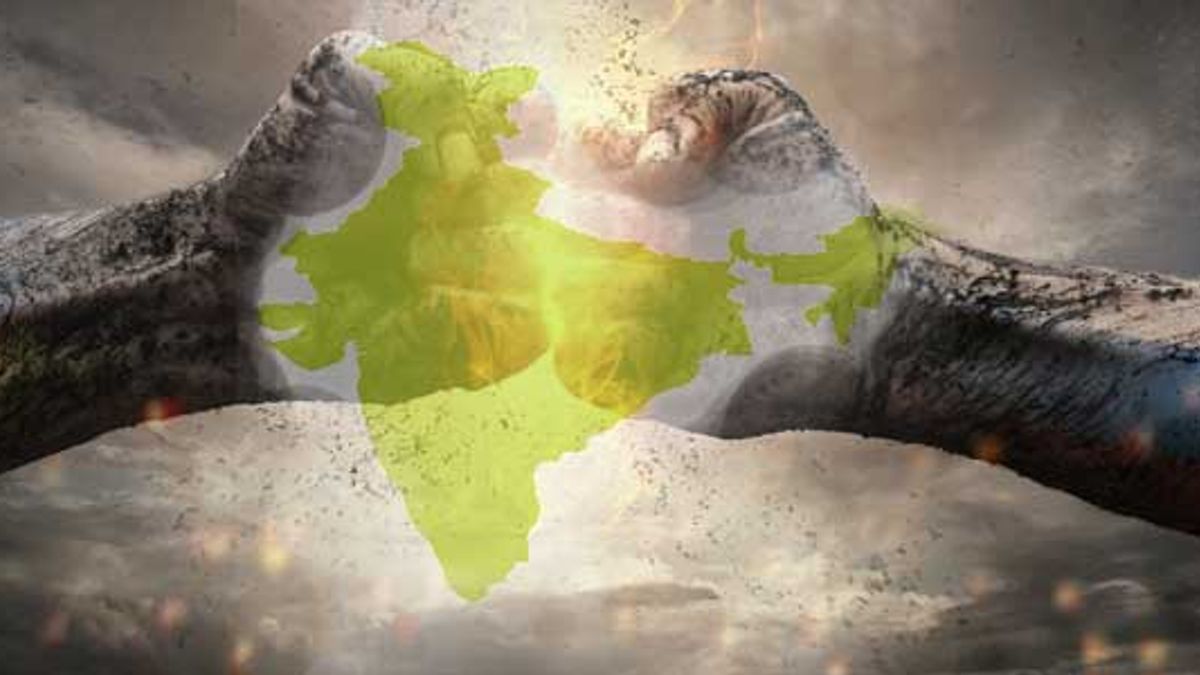 List of Provincial Kingdoms before and after the Sultanate period
The Medieval Period of Indian History comprises a long period, spanning from the fall of the Gupta Empire to the rise and decline of Delhi Sultanate as well as the rise of the Mughal Empire. Before 12th century AD, northern India was governed by regional empire and they fight with each other to protect their regional empire which was sometimes accompanied by invasion as well. But after 12 century AD, Muhammed Ghauri successfully occupied Delhi and laid the foundation of Muslim rule in India.
List of Provincial Kingdoms before and after the Sultanate period
Kingdom

Capital

Important ruler

Gurjara-Pratihara

Kannauj

1. Harichandra (Founder)

2. Nagabhatta I

3. Vatsaraja

4. Nagabhatta II

5. Mihir Bhoja

6. Mahendrapala I

7. Mahipala

8. Mahindrapala I

9. Rajyapala

10. Yashpala

Palas

Bikrampur,Pataliputra

Gauda, Monghyr (Devapala), Somapura (Dharampala), Mahipal in present-day Murshidabad district (Mahipala) Ramavati in Varendra (Ramapala and successors)

1. Gopala (Founder)

2. Dharmapala

3. Devapala

4. Narayanpala

5. Mahipala

6. Ramapala

7. Kumarpala

8. Madanpala

Rashtrakutas

Manyakheta

1. Dantidurga

2. Krishna I

3. Govinda II

4. Dhruva Dharavarsha

5. Govinda III

6. Amoghavarsha

7. Krishna II

8. Indra III

9. Amoghavarsha II

10. Govinda IV

11. Amoghavarsha III

12. Krishna III

13. Khottiga

14. Karka II

15. Indra IV

Sena of Bengal

Nabadwip

1. Vijaysena

2. Ballalasena

3. Lakshmanasena

Gahadavals of Kannauj

Varanasi and Kanyakubja

1. Chandradeva

2. Madanapala

3. Govindachandra

4. Vijayachandra

5. Jaichandra

Chahmanas or Chauhana of Shakambari

Shakambhari

1. Vasudeva

2. Govindraja

3. Chandraraja

4. Vakpatiraja

5. Simharaja

6. Vigraharaja II

7. Durlabhraja II

8. Govindaraja II

9. Prithviraja I

10. Ajayraja II

11. Arnoraja

12. Vigraharaja IV

13. Someshvara

14. Prithviraja III

Kalachuris of Tripuri

Tripuri

1. Kokalla I

2. Sankaragana I

3. Yuvraja I

4. Lakshmanaraja

5. Sankaragana II

6. Yuvaraja II

7. Kokalla II

8. Gangeydeva

9. Lakshmikarna

10. Yashkarna

Paramaras of Malwa

Dhar

1. Krishnaraja

2. Siyaka II

3. Vakpati Munja

4. Sinhraja

5. Bhoj Paramara

6. Jaysimha

7. Udayaditya

8. Mahak Deo

Shah Mir Dynasty of Kashmir

Kashmir

1. Shah Mirza or Sams-ud-Din (Founder)

2. Jamshed

3. Alau-ud-Din

4. Shahab-ud-Din

5. Qutub-ud-Din

6. Sikandar Butshikan

7. Alishah

8. Zain-ul-Abdin

9. Haidershah

10. Hassanshah

11. Mohammadshah

12. Fatehshah

13. Fatehshah

14. Ibrahimshah

15. Nazukshah

Sisodia Dynasty of Mewar

Chittoor

1. Rana Hamir

2. Rana Kumbha

3. Rana Sanga

4. Rana Pratap

Rathore Dynasty of Mewar

Jodhpur

1. Rao Chunda Rao Jhodha

2. Maldeva

Kachhawaha Dynasty of Amberor Amer

Ajmer

1. Dulla Ram Hammir Deva

Muzaffarshahi Dynasty of Gujarat

Anhilwada (Now Ahmedabad)

1. Zafar Khan or Muzaffar Khan

2. Ahmad Shah I Mahmud Begra

3. Bahadur Shah Ilyas Shah Alau-ud-din Shah

Sultanate of Bengal

Gaud

1. Ilyas Shah Alau-ud-din Shah

Suryavansi of Gajapati Dynasty in Orissa

Jajnagar

1. Kapilendra

Khilji Dynasty of Malwa

Mandu

1. Dilawar Khan Ghori

2. Mahmud Khilji

Sharqi Dynasty of Jaunpur

Jaunpur

1. Malik Sarwar

2. Ibrahim Shah Sharqi

Ahom Dynasty of Kamrup and Assam

Charaideo (Later Charqua)

1. Sukapha

2. Suhungmung

Farukki Dynasty of Karandesh

Burhanpur

1. Malik Raja Farukki

2. Malik Raja Farukki

Bahmani Kingdom of Karnatak

Gulbarga (Later Bidar)

1. Hasan Gangu Bahman Shah

2. Firoz Shah

3. Ahmad Shah I

Vijaynagar Kingdom

Hastinavati or Hampi

1. Harihara and Bukka (Founder)

Sangam Dynasty

Penugonda

1. Harihara I

Suluva Dynasty

1. Narasimha Suluva

Tuluva Dynasty

1. Vira Narasimha

2. Krishnadeva Raya

Aravidu Dynasty

Thirumala
After the downfall of the Gupta Empire in the middle of the 6th century, North India was split into several independent kingdoms. The northern and western regions of India passed into the hands of a dozen or more feudatory states. Due to this internecine struggle between a numbers of dynasties gave space to the Muslims invader to spread over northern India.