Optical Illusion: Can you spot a hidden snake in the leaves in 10 seconds?
A snake is hidden in the leaves. Only a genius is able to find the hidden snake in the leaves within 10 seconds. Can You? Attempt now!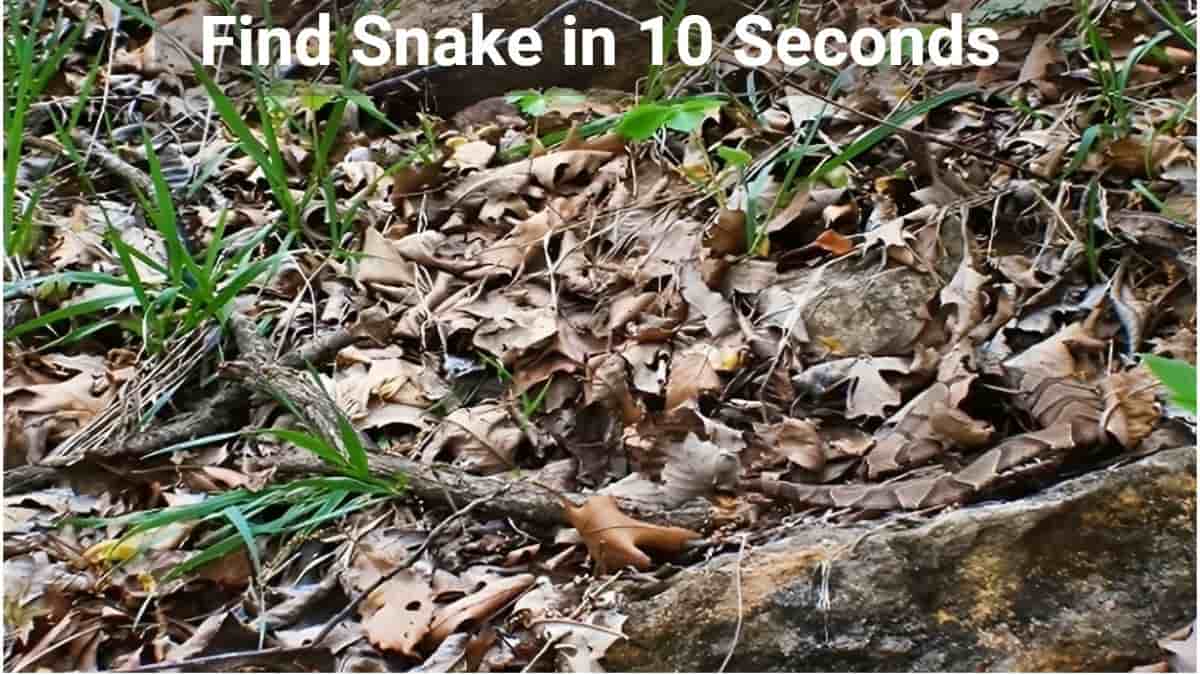 Find Snake in the leaves in 10 seconds
Optical Illusion: Illusion is derived from the word illudere, which means to mock or trick. Therefore, the basic premise of an optical illusion is to deceive the human brain by tricking it.
Optical illusions can be created using various techniques such as color, light, patterns, and perspective to manipulate the brain's perception of what it sees. These illusions can be both entertaining and educational as they demonstrate how the brain processes visual information.
Optical illusions can also enhance your cognitive abilities and stimulate your brain to think creatively. They are a fun way to challenge your mind and improve your problem-solving skills.
Are you ready to test your observation skills?
Let's get started.
Optical Illusion Challenge: You have hawk eyes if you can spot a frog in the water in 8 seconds
Optical Illusion - Find a Snake in the Leaves in 10 Seconds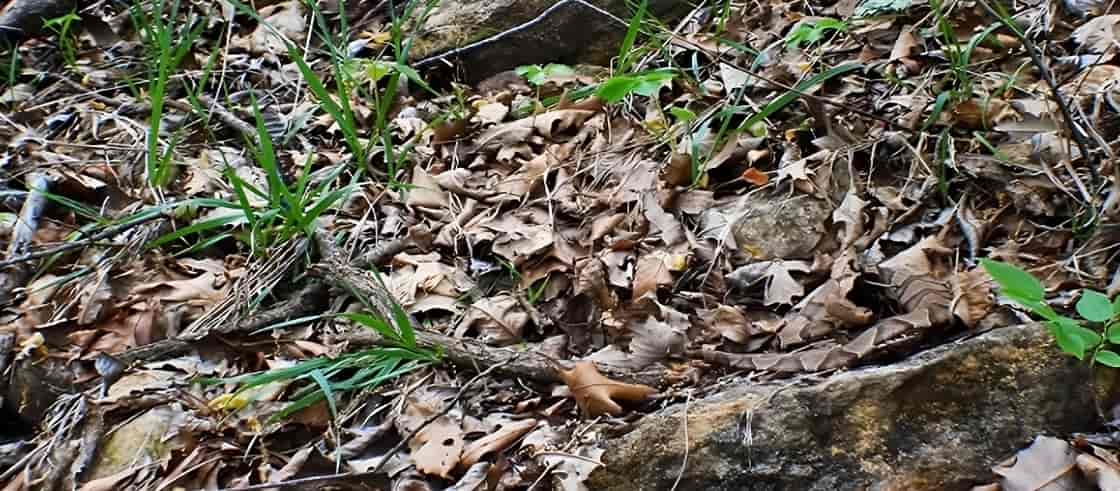 Source: YouTube
This optical illusion challenge will be a good test of how detail-oriented you are.
You can see a forest scene in the image shared above. There is a snake that is hiding in plain sight between the pile of dried leaves.
The challenge for you is to find the hidden snake within 10 seconds.
These kinds of optical illusion challenges are a good way to test your observation skills and intelligence.
They can also be a fun and engaging way to pass the time and improve your cognitive abilities.
Did You Find the Snake in 10 Seconds?
The task before you is to find the hidden snake in the leaves, and you have 10 seconds time.
Snakes are known for their ability to camouflage themselves, so it is important to look for any patterns or textures that do not match the surrounding environment. Additionally, paying attention to any movement or shape irregularities can help in identifying the snake.
Individuals with great observation skills will be able to spot the snake in the leaves faster than others.
Have you spotted the snake?
Hurry up; time is running out.
The snake is difficult to spot at the first glance as it has blended with the surroundings.
Many times such camouflaging is necessary to avoid detection by predators in the jungle or to hunt for food. This ensures survival in harsh conditions.
You have only a few seconds remaining now.
Tick.. Tock..
And…
Time's up.
Did you find the snake hiding in the leaves?
If not, then check out the solution below.
Find Snake in 10 Seconds - Solution
The snake is located on the right side of the picture, it is a copperhead snake and its scale matches the rocks nearby making it difficult to detect at first glance.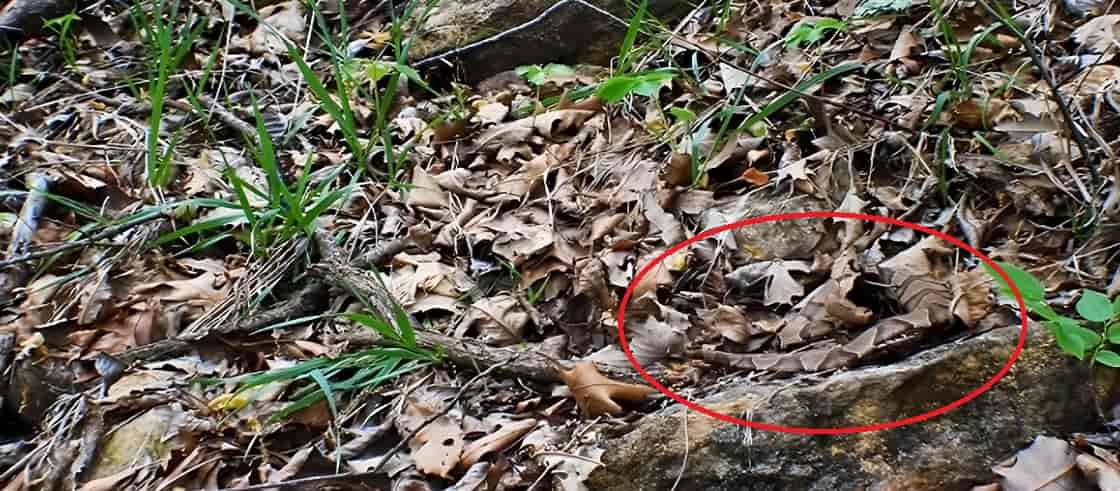 Popular Posts:
Spot The Difference: Only a genius can spot 5 differences between the two pictures in 12 seconds
Seek and Find Puzzle: Only the most attentive pair of eyes can find the odd emoji in 5 seconds