Global Day of Parents 2020: History and Significance
Global Day of Parents 2020: It is observed on 1 June every year. Parents are the foundation of child's life, they nurture the child throughout life. They are the legal guardians and protectors. Let us read in detail about Global Parents Day, history, objective and how is it celebrated worldwide.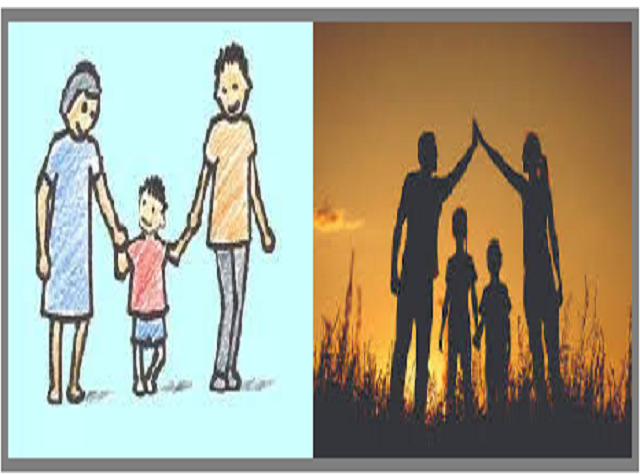 Global Day of Parents
Global Day of Parents 2020: The day appreciates all parents throughout the World. As COVID-19 pandemic continues its growth, it is necessary to provide support to the working families to minimise negative consequences for children.
Global Parents Day pay respect and appreciate parents what they do for their children, their selfless commitment to children and their lifelong sacrifice towards nurturing this relationship. Most of the countries have the tradition to respect parents which is going since ages. Parents are the best gift of God. Nobody in life can take the place of parent's. They are true well-wishers.
The day also recognises that the family has the primary responsibility for the nurturing and protection of children. It is necessary for the development of children that they grow up in a good family environment, in an atmosphere of happiness, love and understanding. No doubt that family-oriented policies enable to achieve Sustainable Development goals related to doing away hunger and poverty, promote shared economic prosperity, social development etc. Centre of social life is family only.
In this world, we can't see God but we have parents. In India, they are referred to as God. Since ancient times we taught to respect parents and elders. Nowadays due to busy schedule, children are not able to spend their time with parents. So, Global Parents Day is the day to celebrate with the whole family, spending time with our parents and near ones. Children give gifts and show their gratitude by staying the whole day with them.
Global Day of Parents 2019: Theme
The theme for the 2019 Global Day of Parents is "Honor Your Parents!"
Global Day of Parents: History
Global Day of Parents was proclaimed by the UN General Assembly in 2012 with a resolution and honour parents throughout the world. It is celebrated in different countries on different dates. Like in the USA it is celebrated on July (4rth Sunday), South Korea (8 May) etc. The day also recognises the important role of responsible parenting in everyday life.
International Day of Families 2020
Educational programs are also provided for parents and aim in promoting the stability to the family. Other Organisations use this day to promote the traditional two-parent nuclear family model.
The United Nations during the 1980s began focusing its attention towards the issues related to the family. On 9 December, 1989 in the resolution, the General Assembly proclaimed 1994 as the International Year of the Family and in the resolution of 1993, the General Assembly decided that 15 May will be observed as the International Day of the Families every year.
How is Global Day of Parents celebrated?
- Children spend quality time with their parents. They call and visit them.
- Greet your parents and tell them that they were right. When we were kids we don't understand what our parents say but when we have our own kids then we come to know that parents were right. Isn't it!
- Plan a vacation for your parents wherever they want to visit.
In the whole world, Parents Day is celebrated but different countries celebrate it on different days. But the main aim behind the celebration is the same and that is to give appreciation, love, care, respect etc. to the Parents. Think about them who have lost their parents or are parentless. This is the day to provide gesture to your parents for the sacrifices, nurturing, care, emotional strength etc. given by the parents to us.
Mother's Day 2020: 2nd Sunday of May