Pramod Sawant: 10 Interesting facts about CM of Goa
Pramod Sawant is an Ayurvedic doctor, agriculturist and is a Speaker of Goa Legislative Assembly. He likes doing social work, to help poor people etc. After the death of Goa Chief Minister Manohar Parrikar, BJP has put forward the name of Pramod Sawant as a new CM of Goa. Do you know about Pramod Sawant in detail? Let us study through this article.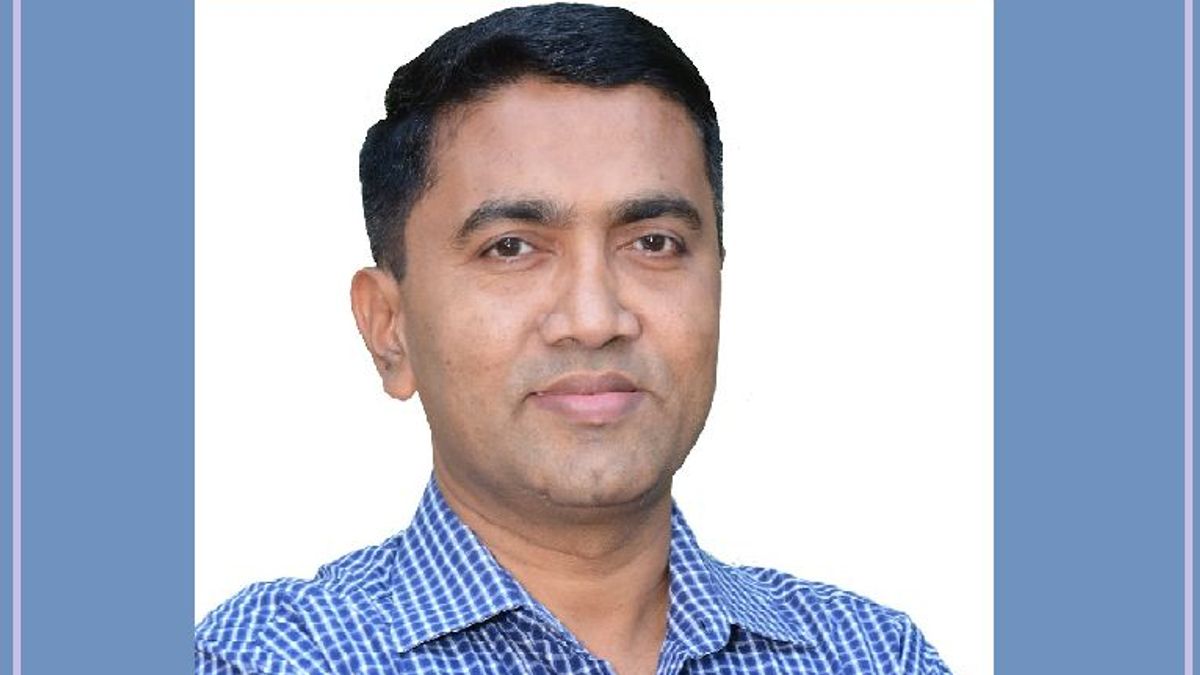 Pramod Sawant: 9 Interesting facts about Speaker of Goa Legislative Assembly
As, we know that due to the demise of Manohar Parrikar, Pramod Sawant sworn in as the 13th Chief Minister of Goa. He is an Ayurvedic doctor and served as the Assembly Speaker before becoming the CM of Goa. He represents the Sanquelim constituency in the Goa Legislative Assembly and is a member of the Bharatiya Janata Party (BJP). He is a generous person and a social worker who like to help poor and needy people. Let us study ten interesting facts about Pramod Sawant like his about his life, family, education, etc. through this article
10 Interesting facts about Pramod Sawant
1. Pramod Sawant is the Indian politician, and 13th CM of Goa. He is an MLA from Sanquelim constituency in North Goa and is a member of BJP. He is also an Ayurvedic doctor and farmer by profession.
2. During Parrikar's last tenure Pramod Sawant was elected in March 2017 as the Speaker of the Goa State Assembly. Let us tell you that he is a former chairman of the Goa State Infrastructure Development Corporation, a special purpose vehicle set up by Manohar PArrikar to take up various infrastructure works in the coastal state.
3. He was born on 24 April, 1973. His father name is Pandurang and mother's name is Padmini. His hometown is at Kothambi, Pale, Bicholim Goa.
4. He has done his Bachelor of Ayurveda, Medicine and Surgery (BAMS) degree from the Ganga Education Society's Ayurvedic Medical College in Kohlapur.
5. He has completed his post graduation degree in Master of Social Work (MSW) from the Tilak Maharashtra University of Pune.
Do you know that Goa was freed from the Portuguese dominion on December 19, 1961 after a freedom movement and Army operation? It was granted full statehood in 1987.
6. His wife name is Sulakshana and is a teacher of chemistry at the Shri Shantadurga Higher Secondary school in Bicholim.
7. Do you know that Sulakshana Sawant is a leader of Bharatiya Janta and current President of the Goa unit of the BJP Mahila Morcha.
8. He likes reading books written by reputed social activists. His hobby is also doing social work for the backward and downtrodden classes and also to meet people.
9. Let us tell you that when Pramod Sawant was elected as Goa assembly speaker he won 20 votes against 15 for Congress legislator Aleixo Reginaldo.
10. He twitted about Manohar Parrikar that he is a statesman, guide, architect of modern Goa and a fatherly figure who has left for the heavenly abode.
So, now you may have come to know that Pramod Sawant is new CM of Goa, member of BJP, Ayurvedic doctor by profession and a social worker.
Manohar Parrikar Biography: Family, Education, Political Career, Awards
Azim Premji Biography: Family, Net Worth, Foundation and Awards