Sanna Marin: The youngest Prime Minister of the World
Sanna Marin has been selected as the next Prime Minister of Finland. She will be the youngest Prime Minister of the world at the age of just 34. Let read this article to know more about the Sanna Marin.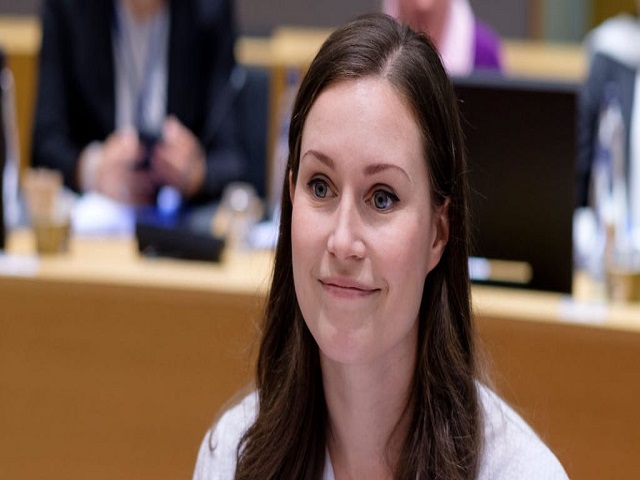 Sanna Marin: The youngest PM of the World
Personal details about Sanna Marin
Full Name: Sanna Mirella Marin
Date of Birth: 16 November 1985 (age 34)
Place of Birth: Helsinki, Finland
Political party: Social Democratic Party
Spouse(s): Markus Räikkönen
Children: 1
Education: Graduated, Bachelor of Administrative Sciences in 2012. (University of Tampere)
Personal life of Sanna Marin
Sanna Marin is the child of same-sex parents. She is married to her long-time boyfriend Markus Räikkönen. Sanna is a mother of one child also.
(Sanna with her husband)
The Political career of Sanna Marin
Sanna Marin has completed her graduation in Bachelor of Administrative Sciences from the University of Tampere in 2012.
served as the chairperson of the City Council from 2013 to 2017. The career of Sanna got a boost in 2014 when she was elected second deputy chairperson of the Social Democratic Party.
Sanna Marin was elected to the Parliament of Finland in 2015 and repeated the same in June 2019 and became the Minister of Transport and Communications.
The current Prime Minister Antti Rinne has resigned from the post because he could not prove his majority in the parliament.
History of Pakistan Occupied Kashmir (POK)
Rinne's resignation prompted the Social Democratic party to make the next government with the help of other parties I.e. Center Party, the Greens, the Left Alliance and the Swedish People's Party.
Finland's Social Democrats has elected 34-year-old Sanna Marin to lead the coalition government. So she is all set to become the youngest Prime Minister of Finland. She would also be the country's third female Prime Minister ever.
Marin would surpass the record of Ukraine's Prime Minister Oleksiy Honcharuk, who is currently 35.
Worth to mention that the other youngest Prime Minister/Head of the world includes; Oleksiy Honcharuk (35) of Ukraine, Kim Jong-un (35) of North Korea and Jacinda Ardern (39) of New Zealand.
So this the important information about the world's youngest Prime Minister Sanna Marin. To read such more articles click on the link given below.
List of Countries ruled by Monarch