Disasters management in India: Complete Summary
Disaster Management' refers to the management and response of disaster or natural calamities like floods, droughts, cyclones, earthquakes and landslides. India has been traditionally vulnerable to the natural disasters on the account of its unique Geo-climatic conditions. In this article, we are giving a complete summary on Disasters management in India which is very useful for the competitive examinations like UPSC-prelims, SSC, State Services, NDA, CDS, and Railways etc.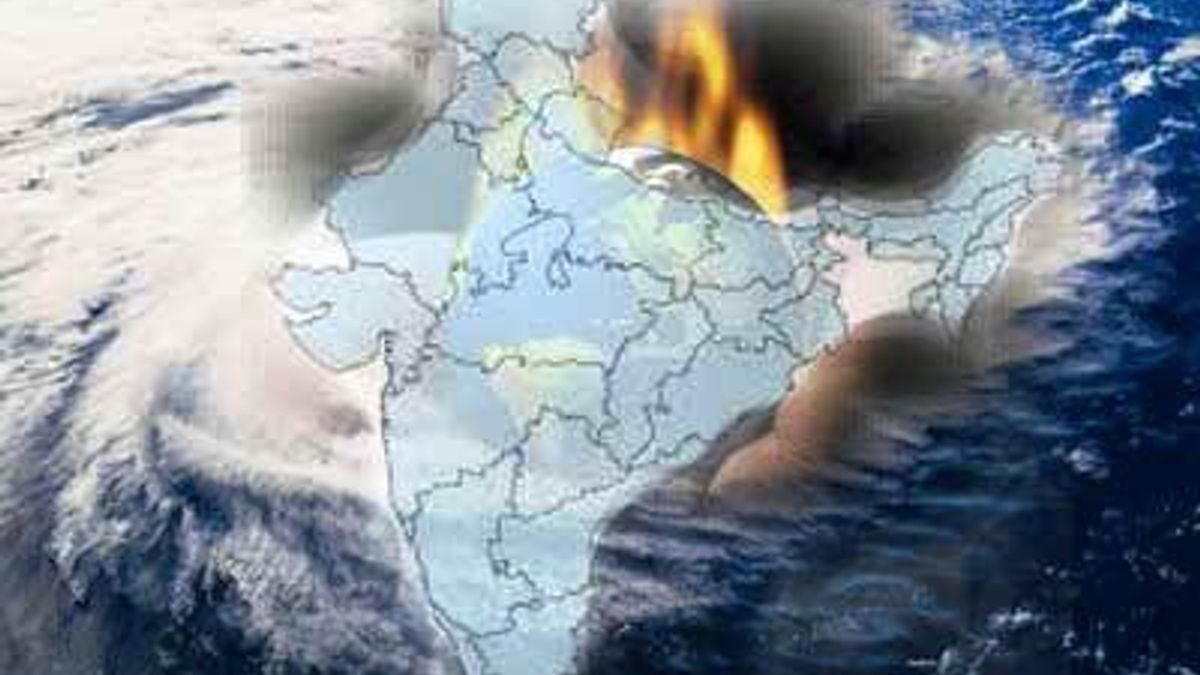 Disasters management in India: Complete Summary
Disaster Management'" refers to the management and response of disaster or natural calamities like floods, droughts, cyclones, earthquakes and landslides. India has been traditionally vulnerable to the natural disasters on the account of its unique Geo-climatic conditions. A complete summary of the Disasters management in India is discussed below:
1. According to the National Disaster Management Authority (GOI): about 58% of the Land mass are prone to Earthquakes of moderate to very high intensity; Cover 40 million hectares (12% of the land) is prone to floods and river erosion of the 7516 km long coastline, close to 5700 km is prone to cyclones and tsunamis; 68% of the cultivable area is vulnerable to drought and hilly areas are risk of landslides and avalanches.
2. Most of the time the earthquakes occurred in the Himalayan plate boundary (inter-plate Earthquakes) and peninsular region (intra-plate Earthquake) in India due to its topography and tectonic features.
2. India is divided into 5 seismic zones with maximum damage prone areas under zone V and lowest under zone-I.
3. Zone V-Very high damage risk zone includes Punjab, Kashmir, North-Eastern India, Rann of Kutch and Western and Central Himalayas. Zone IV-High damage risk zone includes Delhi, Jammu, Bihar, Indo-Gangetic basins. Zone III - Moderate damage risk zone includes The Andaman and Nicobar Islands, Western Himalaya plains. Zone II and I - Low damage risk zone-includes the rest of the country.
4. Effect of an earthquake is measured by modified Mercalli intensity scale or the Medvedev-Sponhever-Karnik scale.
5. Large reservoir induced seismicity in dam sites, high urbanisation and construction also induced isostatic earthquakes in the surrounding regions.
6. Drought is basically a failure of rainfall caused distressed situation. According to some estimates, nearly 19% of the total geographical area of the country and 12% of its total population suffer due to drought every year.
7. Meteorological Drought is a situation when there is a prolonged period of inadequate rainfall mark with mal distribution of the rain over time and space. Areas of arid and semi-arid zones with high variability are prone to this.
How biochemical cycles stabilises the biosphere?
8. Agricultural Drought is also called soil-moisture drought. It is characterised by low soil moisture that is necessary to support the crops, thereby resulting in crop failures. Moreover, if an area has more than 30% of its gross cropped area under irrigation, the area is excluded from the drought-prone category. Modern green revolution has increased such vulnerability.
9. In Ecological Drought, the productivity of a natural ecosystem fails due to shortage of water and as a consequence of ecological distress; damages are induced in the ecosystem.
10. When meteorological droughts are prolonged, surface water dries up and ground water rapidly depletes, such a situation is called Hydrological drought.
11. Precise prediction of monsoon, judicious choice of crops, local public administration co-operation and engineering applications may mitigate such effect.
12. Landslides are rapid down slope movement of rock or debris under the influence of gravity. Western slope of Western Ghats and Himalaya regions are prone to this. This can be managed through timely and appropriate biological and engineering techniques.
13. Tsunamis are tectonic-induced oceanic phenomena. They occur when high mass of water-body move towards shore due to displacement of underneath basin and cause severe damage in coastal regions e.g., Tsunami in Indian Ocean in 2004. Indian Ocean is very less prone to tsunamis than Pacific Ocean.
14. According to National Commission on Floods about 40 mha of the country's area comes under flood-prone area. Ganga basin, Brahmaputra basin, Mahanadi basin, Krishna, Godavari basin etc. are major flood prone areas.
How has climate change affected the human life?
15. Under the National Flood control programme launched in 1954, protection measures have been continuously taken and Central Flood Control Board coordinates the works of State Boards and River Commissions.
16. In India, the force of the Cyclone decreases with increase in distance from the Bay of Bengal and the Arabian Sea. So, the coastal areas are often struck by severe cyclonic storms with an average velocity of 180 km/h. The most probable regions of tornado occurrence in India are Assam and adjoining states, West Bengal, Odisha, Gangetic plains, Punjab and Haryana.
17. Cloudburst is very common in the Himalayan region, Odisha and Central and Western India including Rajasthan and Gujarat. Western Ghats and Western coastal areas also experience occasional cloud bursts.
18. Man-made disasters are now-a-days more prone than ever. Nuclear disasters, road and plane accidents, terrorism, pollution and gravest Bhopal Gas tragedy are some example to man-made disaster and dam collapse also has an anthropogenic origin. Only precautions and minimisation of human error with proper vision would mitigate such disasters.
19. Hyogo Declaration and the Hyogo Framework for Action (HFA) 2005-15: Building the Resilience of Nations and Communities to Disasters was adopted by UN General Assembly in Japan in 2005.
19. Disaster Management Act, 2005, lays down institutional, legal, financial and coordination mechanisms at the national, state, district and local levels.
20. The Disaster Management Act, 2005 envisaged the creation of the National Disaster Management Authority (NDMA), headed by Prime Minister, as the apex body for disaster management and has responsibility for laying down policies, plans and guidelines for Disaster management.
21. At State Level, State Disaster Management Authorities (SDMAs) headed by Chief Ministers and District Disaster Management Authority (DDMAs) headed by the Collector or District Magistrate at the district level with representatives from local bodies, plan for disaster management with a holistic and integrated approach. Normally DDMA acts upon the guidelines laid down by NDMA and SDMAs.