Today In History, 11 February: What Happened On This Day
What happened today in history (11 February): Thomas Edison, Tilka Manjhi and Jennifer Aniston was born, Whitney Houston and Pandit Deen Dayal Upadhyaya died, Nelson Mandela was released from prison, Mike Tyson's first defeat, Iran became an Islamic Republic, and more.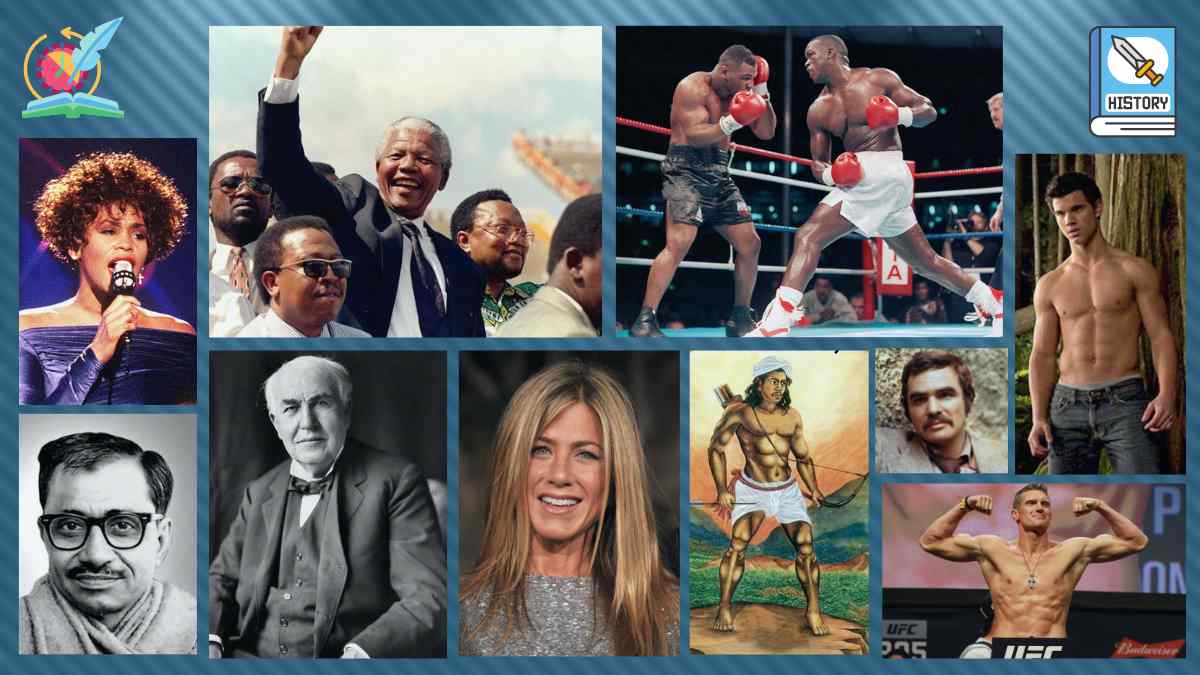 This day in history (11 Feb): Death Anniversary of Pandit Deen Dayal Upadhyaya
Today in History, 11 February: A third of February, the month of love, has gone by already. Some folks have found their love looking forward to Valentine's Day, while others plan to stay in and treat it like any other day of the month.
Today is 11 February aka Promise Day. This is the occasion when lovebirds express their love and commitment to each other. It's a wonderful day but there's nothing like the commitment to learning.
11th February is a pivotal day in history, and many world-altering events occurred on this day.
Keep reading to find out what happened on this day (Feb. 11) in sports, politics and art, along with famous birthdays and deaths in world history.
Historical Events On This Day
In 55 AD, Nero became the Roman Emperor after the mysterious death of Britannicus.
In 1856, the Kingdom of Awadh was annexed by the British East India Company.
In 1945, the Yalta Conference between Franklin D. Roosevelt, Winston Churchill, and Joseph Stalin to discuss the post-World War II reorganization of Germany and Europe, concluded.
In 1978, China lifted the ban on the works of Aristotle, William Shakespeare, and Charles Dickens.
In 1979, Iran became an autocratic Islamic republic after Ayatollah Khomeini became the Supreme Leader of Iran, following the Iranian Revolution and the overthrow of the Persian monarchy.
In 1990, South African anti-apartheid activist and revolutionary Nelson Mandela, was freed from prison after 27 years.
In 2001, Dutch programming student Jan de Wit launched the Anna Kournikova computer virus, infecting millions of users across the globe and affecting email servers.
In 2011, Egyptian President Hosni Mubarak resigned after almost 30 years following the mass demonstrations and protests during the Arab Spring.
In 2013, the Vatican announced that Pope Benedict XVI would resign from the papacy due to old age, becoming the first pope to do so since 1415.
In 2020, the World Health Organization officially named the coronavirus pandemic COVID-19, with the virus being designated SARS-CoV-2.
Sports Events Today
In 1990, American boxer Buster Douglas scored the biggest upset in boxing history by knocking out "Iron" Mike Tyson as a 42:1 underdog to win the World Heavyweight crown.
Art and Culture Events Today
In 1843, Giuseppe Verdi's opera "I Lombardi alla Prima Crociata" was first performed in Milan, Italy.
In 1938, the world's first science fiction television program, an adaptation of Karel Capek's play R.U.R., was aired by the BBC.
In 1949, American country singer Hank Williams' best-known song, "Lovesick Blues," was released.
Notable Deaths On This Day
| | | |
| --- | --- | --- |
| Sr No | Death Year | Personality |
| 1 | 1650 | Rene Descartes, French philosopher, mathematician and inventor of analytic geometry |
| 2 | 1963 | Sylvia Plath, one of the greatest female poets of the modern era, famous for her iconic works The Colossus and Other Poems and Ariel |
| 3 | 1968 | Pandit Deendayal Upadhyaya, Indian politician and leader of the nationalist Bharatiya Jana Sangh |
| 4 | 1976 | Lee J. Cobb, American actor who starred in the classic films 12 Angry Men and The Exorcist |
| 5 | 1986 | Frank Herbert, American author who wrote the best-selling sci-fi book of all time, Dune and its five sequels |
| 6 | 2012 | Whitney Houston, American singer and the best-selling female R&B artist of the 20th century for her hit songs like "I Will Always Love You" and "I Wanna Dance with Somebody" |
Famous Birthdays On This Day
| | | |
| --- | --- | --- |
| Sr No | Birth Year | Personality |
| 1 | 1750 | Tilka Manjhi, Indian freedom fighter and tribal leader who fought against the British in Bihar |
| 2 | 1847 | Thomas Edison, American inventor and businessman who developed many technological devices like the light bulb, the phonograph and the motion picture camera |
| 3 | 1936 | Burt Reynolds, American actor often considered one of the most charismatic actors of Hollywood for his movies Boogie Nights and The Longest Yard |
| 4 | 1977 | Mike Shinoda, American vocalist, guitarist and songwriter who founded the iconic rock band Linkin Park |
| 5 | 1969 | Jennifer Aniston, American actress known for her rom-com movies of the 2000s and her lead role as Rachel Green in the sitcom Friends |
| 6 | 1983 | Stephen Thompson, American professional mixed martial artist who fights in the UFC |
| 7 | 1992 | Taylor Lautner, American actor and model who rose to limelight playing Jacob Black in the Twilight Saga |
Related | Today in History (10 February)
Related | Today in History (9 February)