What Is A Winter Heat Wave? Why Is It Happening In Europe?
A winter heat wave has broken innumerable records as many European countries witnessed higher temperatures and experienced the warmest weather in January. Here's an explainer defining the winter heat wave.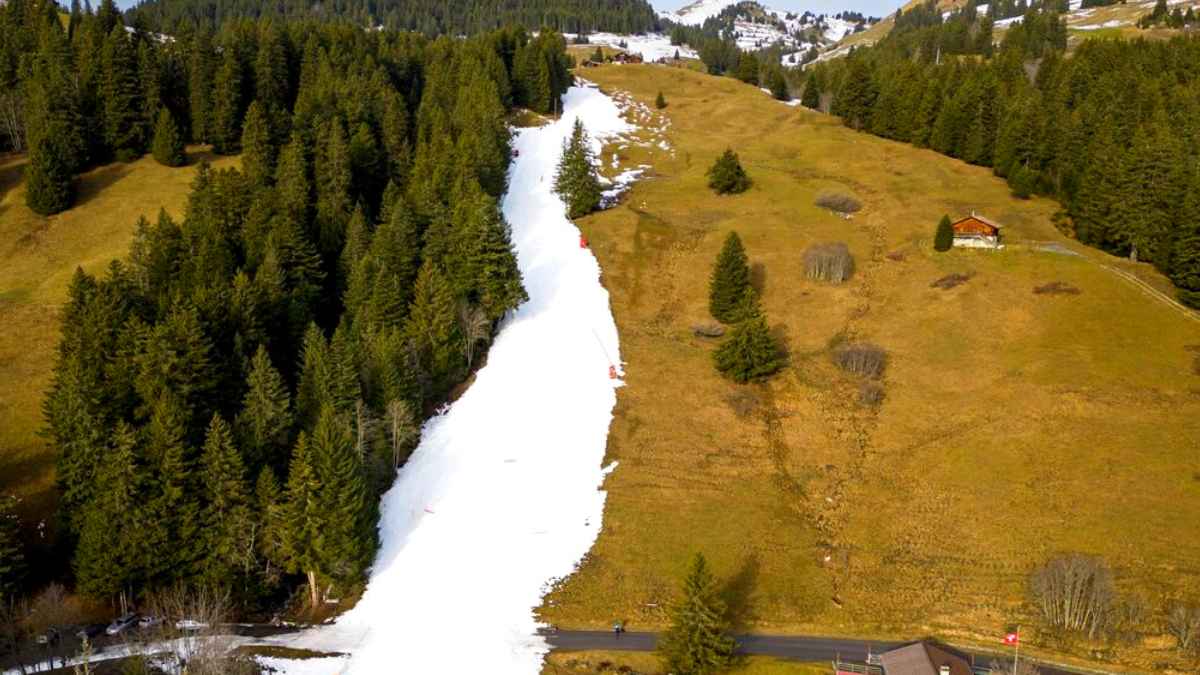 What Is A Winter Heat Wave? Why Is It Happening In Europe?
Much of Europe was hit by a particularly powerful winter heat dome, which resulted in unusual warmth for January. The winter heat wave broke a number of records as temperatures climbed 18 to 36 degrees Fahrenheit (10 to 20 Celsius) above normal in the continent from France to the west of Russia.
The Washington Post has called it an "Extreme Event" as 4 countries recorded the warmest-ever temperatures in January. These heatwaves recorded 67.3 degrees (19.6 Celsius) in the Czech Republic, 66.2 degrees (19.0 Celsius) in Poland, and 62.4 degrees (16.9 Celsius) in the Netherlands. Temperatures in the 50s and 60s also set records in Belarus, Denmark, Latvia, and Lithuania.
Altdorf, Switzerland, where the temperature broke a previous record set in 1864 by reaching 66.5°F (19.2°C) on 1st January can be seen to have a significant lack of snow in the image provided by the EU's Copernicus Program.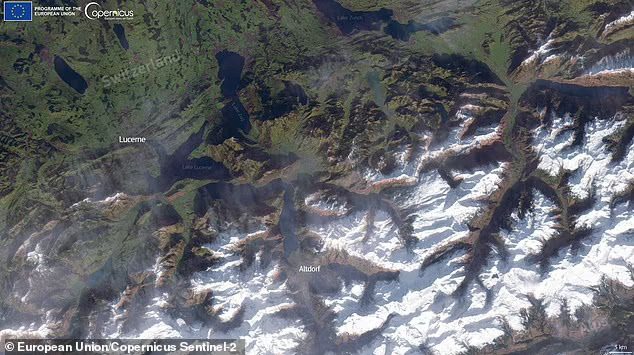 Meteorologists are issuing warnings against the heat dome. European citizens are asked to take special precautions, especially the elderly, children, and people with chronic diseases.
We just observed the warmest January day on record for many countries in Europe.

Truly unprecedented in modern records. pic.twitter.com/bUux1XOBH9

— Scott Duncan (@ScottDuncanWX) January 1, 2023
What is a heat dome?
A heat dome is an area of high pressure characterized by sinking air and trapped warm air, which leads to a prolonged period of hot weather. When the atmosphere acts as a lid and traps the warm ocean air, high pressure causes the hot air to stretch vertically into the atmosphere and push down toward the ground. Since the air can't escape, it compresses and traps more heat underneath.
---
Related | Explainer: What Is A Bomb Cyclone?
---
When this heated air gets trapped over a place for a long time, it forms a heat dome. Heat domes often only last a few days, but occasionally they can last for weeks, which could result in catastrophic heat waves.
Heat waves have existed for a very long time, however, because of climate change and subsequent global warming, the situation has worsened, and heat waves have become more prominent.
The 2023 winter heat wave is not the first one to have graced the planet. In 2021, a heat dome that formed over western Canada and the US in 2021 brought on fatal heat waves. The temperature rose from 46 to 49 degrees Celsius. Hundreds of people are thought to have perished as a result of this terrible weather event, according to media reports.
It's 8.5 C / 47 F right now at the Chamrousse ski resort outside Grenoble, France. Almost no snow at the 1800 m village and open ground along the 2250 m ski runs. Grenoble valley itself 19-20 C / 66-68 C under a foehn. Webcam images from https://t.co/pKN4KRBnJB pic.twitter.com/YCGrIxoCtw

— Pete D. Akers (@PeteScientist) January 1, 2023
The heat wave is predicted to subside in a few days. According to Daily Mail, 2023 is predicted to be one of the hottest years on record worldwide. Drastic actions must be taken to curb global warming and climate change to prevent cataclysmic events from happening in the future.
---
You May Also Like | What Is The Difference Between Weather And Climate?
---