What is Ryan Reynolds net worth 2023?
Ryan Reynolds has recently sold his first company for over a billion dollars. Check here for the latest net worth of the Deadpool actor and Wrexham FC owner.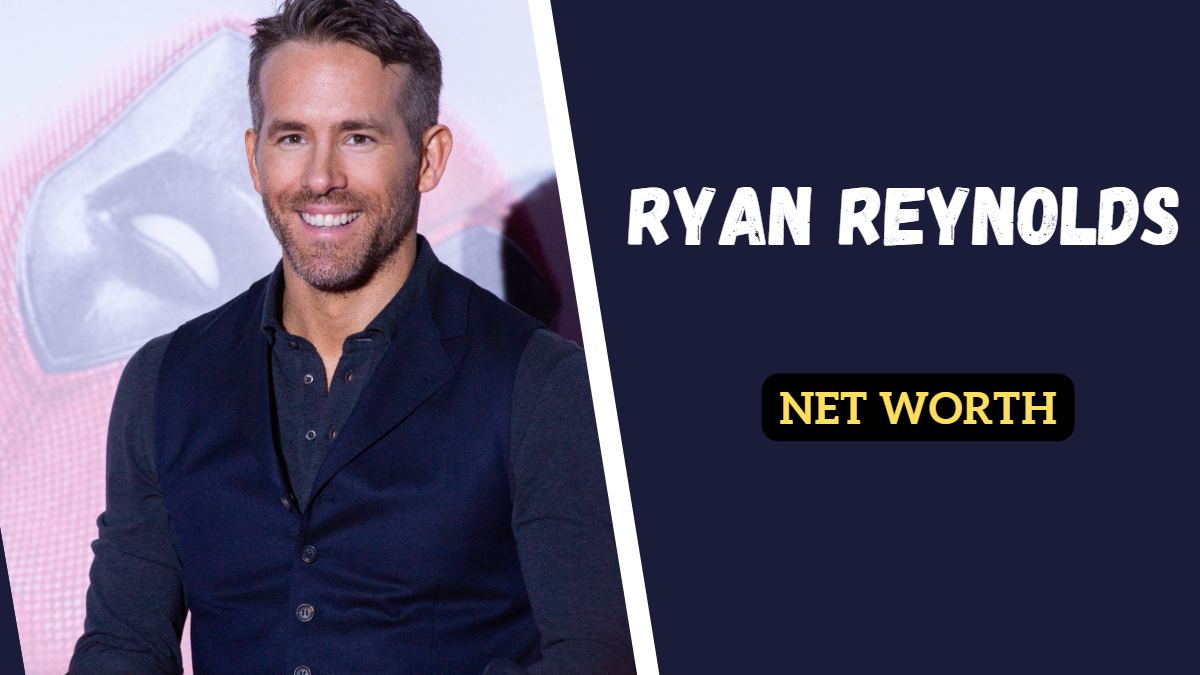 Ryan Reynolds Net worth 2023
Ryan Reynolds, the Canadian-born actor known for his charismatic performances and quick-witted humour, has not only captured the hearts of moviegoers but has also made a name for himself as a savvy businessman. As of 2023, Reynolds boasts an impressive net worth, largely fueled by his successful acting career, which has made him one of the most admired celebrities in the entertainment industry.
What is Ryan Reynolds Net Worth 2023?
According to celebritynetworth.com, Ryan Reynolds' net worth in 2023 is estimated to be $350 million.
What is Ryan Reynolds annual income?
The Deapdpool famed actor's annual income alone is reported to be around $24 million, primarily stemming from his acting endeavours, including starring roles in blockbuster movies, lucrative endorsements, book deals, and strategic collaborations.
Does Ryan Reynolds own Wrexham FC?
Wrexham Football Club, often referred to simply as Wrexham FC, is a professional football team based in Wrexham, Wales. Founded in 1864, it is one of the oldest football clubs in the world and boasts a rich history filled with triumphs, challenges, and unwavering support from its passionate fan base.
Reynolds' ambition and entrepreneurial spirit extend far beyond Hollywood. In 2020, he made headlines by investing in the unexpected world of professional football. Reynolds, along with fellow actor Rob McElhenney, purchased Wrexham Football Club. Their investment brought a renewed sense of optimism and excitement to the club and its supporters.
How much did Ryan Reynolds pay for Wrexham FC?
Reportedly, both Reynolds and McElhenney paid around $2.5 million to buy the football club.
The club, previously struggling with financial challenges, has since experienced a remarkable resurgence. Reynolds and McElhenney's investment, combined with their infectious enthusiasm, has revitalized the club's fortunes. The duo's ambitious plans and commitment to the team's long-term success have been welcomed by fans and have garnered significant attention in the media.
How much is Wrexham FC worth now?
It is undisclosed how much Wrexham FC is worth at the moment. However, we can get a vague idea of the football club's value, since Reynolds sold his first company for a staggering billion dollars. One of the reasons he was able to do so was because he is the celebrity owner of Wrexham.
Does Ryan Reynolds still own Mint Mobile?
No. In what came as a groundbreaking news, Reynolds made headlines by striking a billion-dollar deal, successfully selling his wireless company, Mint Mobile, to telecoms behemoth T-Mobile for an astounding $1.35 billion (£1.12 billion). This extraordinary transaction has not only solidified Reynolds' reputation as a savvy entrepreneur but has also left fans of his football club, Wrexham, elated by the news.
Reynolds was already rich with million of dollars as his net worth, but with the billion-dollar deal, he is bound to get richer.
Apart from his foray into football ownership, Reynolds has a reputation for his love of luxurious automobiles. While his exact car collection is not publicly known, he has been spotted driving various high-end vehicles, including luxury sports cars and vintage classics. With his trademark charm and undeniable style, Reynolds certainly knows how to make an entrance on and off the silver screen.
With his magnetic personality, business acumen, and genuine passion for his endeavours, Reynolds continues to captivate audiences worldwide while leaving an indelible mark on both the entertainment industry and the world of sports.
Recommendations:
[Latest] Elon Musk Net Worth 2023
[Latest] Jeff Bezos Net Worth 2023
[Latest] Will Smith Net Worth 2023
FAQ
What does Ryan Reynolds do with his money?
Ryan Reynolds is not only a great and charming actor, he is also business-savvy and has made profits from investing. He invests his money in various businesses and makes profit off them.
What is Ryan Reynolds net worth as of March 2023?
Ryan Reynolds reported net worth is $24 million. However, the charming actor made a billion-dollar deal with T-mobile to sell his company. So, his actual net worth might vary.
How much money does Ryan Reynolds make a year?
Deadpool actor Ryan Reynolds makes around $24 million in a year, reportedly.