Ganesh Chaturthi 2023: When is Ganeshotsav on 18 or September 19? Sthapna and Visarjana Time, Shubh Muhrat & More
Ganesh Chaturthi 2023: Ganesh Chaturthi is a mass-level public celebration. The day aims to unite the public of different backgrounds, and classes. Check out this article to know when is Ganesh Chaturthi and all about the shubh Muhrat and more.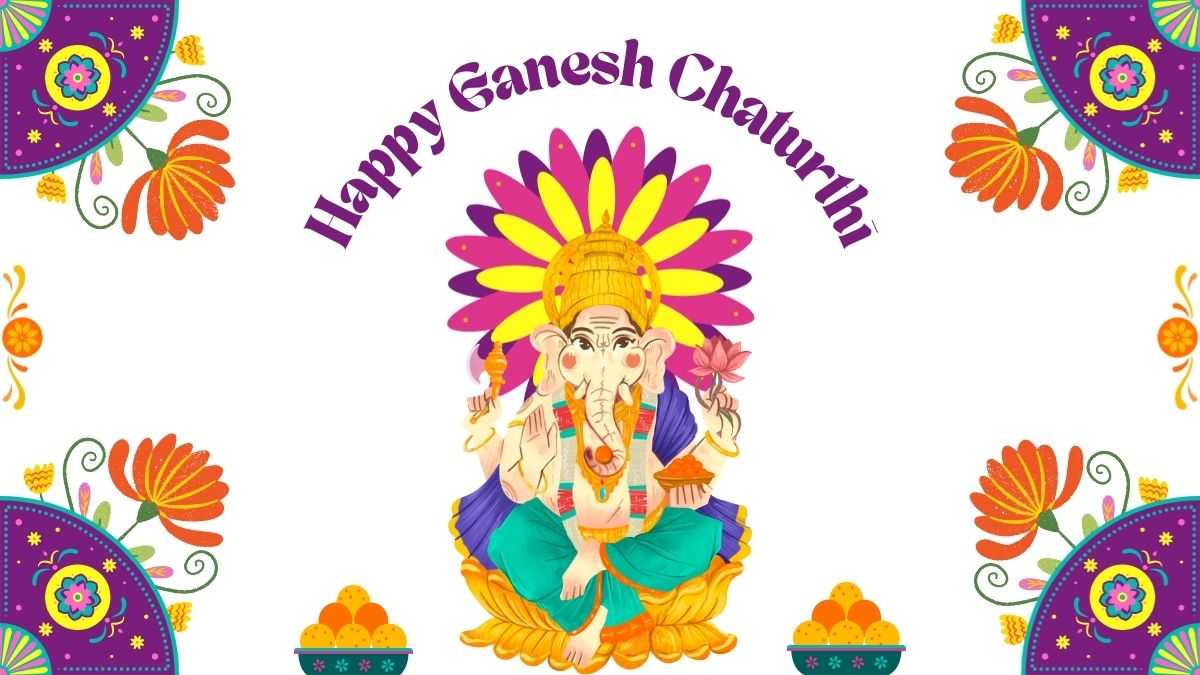 All About Ganesh Chaturthi 2023 in India
Ganesh Chaturthi 2023: Ganesh Chaturthi, also known as Vinayak Chaturthi or Ganeshotsav is a popular Hindu festival celebrated in India. The day is celebrated as the birth anniversary of Lord Ganesha to prosper wisdom and good fortune. This year, the 10-day-long Hindu festival will be celebrated from September 19 and end will end on September 28.
Happy Ganesh Chaturthi 2023: Top Wishes, Messages, Mantras, WhatsApp & Facebook Status, Quotes & Images
When is Ganesh Chaturthi on September 18 or 19?
The worship of Lord Ganesh is done during Madhyahna as it is believed he was born during Madhyahna Kala. In terms of the Hindu division of the day, Madhyahna Kala represents noon. According to Hindu mythology, Lord Ganesha was born in the Shukla Paksha of the Bhadrapada month. So the celebration typically occurs in the Gregorian months of August and September. This year the festival will be celebrated on 19 September 2023.
Check the table below for all the important dates regarding the festival this year.
| | |
| --- | --- |
| Event | Date |
| Ganesh Chaturthi | Tuesday, September 19, 2023 |
| Chaturthi Tithi Begins | 12:39 PM on Sep 18, 2023 |
| Chaturthi Tithi Ends | 01:43 PM on Sep 19, 2023 |
| Ganesha Visarjan | Thursday, September 28, 2023 |
Dusshera 2023 Date: When is Vijayadashami? All You Need To Know About The Best Time, Muhurat & More
What is the history of Ganesh Chaturthi?
Ganesh Chaturthi is one of the most popular and widely observed festivals in India and among Indian communities around the world. The public celebration of Ganesh Chaturthi was started by Bal Gangadhar Tilak in Pune in 1893, while it is unknown when or how it was celebrated first. He laid the foundation of Ganeshotsav at the public level to unite the masses. Britishers were left terrified by the large gatherings of people and took every possible measure to put an end to the celebration.
Over the period, Lokmanya Tilak, an Indian freedom fighter, championed the event to get around the colonial British government's 1892 anti-public assembly law, which forbade Hindu assemblies. And soon, Ganesh Chaturthi became a significant popular movement in the campaign for independence.
Diwali 2023 Date: When is Deepawali? All You Need To Know About The 5 Day-Long Festival Of Lights
What is the significance of Ganesh Chaturthi?
The festival of Ganesh Chaturthi honours Ganesha as the God of New Beginnings and the Remover of Obstacles. It serves as a unifying factor, bringing individuals from various backgrounds together to celebrate as a single community, cultivating a sense of solidarity and unity, and bridging social and economic differences. Lord Ganesha, the Hindu god of learning and intellect, is revered across India, particularly in the states of Maharashtra, Karnataka, Kerala, Telangana, Andhra Pradesh, Tamil Nadu, and Goa. Other than India, Ganesh Chaturthi is also celebrated in Nepal, as well as by the Hindu diaspora in other countries, including Fiji, Mauritius, South Africa, Australia, New Zealand, Canada, Singapore, Malaysia, Trinidad & Tobago, Guyana, Suriname, other Caribbean countries, and the United States and Europe.
Christmas 2023: When is Christmas? What Day of the Week is it in December?
Why is Moon Sighting prohibited on Ganesh Chaturthi?
Ganesh Chaturthi is celebrated with different traditions including different do's and don'ts. One such don't on the occassion is moon sighting. It is believed that the sighting of the moon on the Ganesh Chaturthi results in Mithya Dosham or Mithya Kalank which means a false accusation of stealing something. This is because God Chandra was cursed by Lord Ganesha that anyone who saw the moon on Shukla Chaturthi during Bhadrapada month would be afflicted with Mithya Dosha, would be tarnished, and would be defamed in society.
According to an epic, Lord Krishna was once accused stealing of a precious jewel named Syamantaka. Sage Narada, after witnessing the suffering of Lord Krishna, revealed that he was cursed with Mithya Dosha. On his advice, Lord Krishna afterwards undertook a fast on Ganesh Chaturthi in order to banish Mithya Dosh.
Ganesh Chaturthi is celebrated with extensive rituals, prayers and cultural events for 10 long days. Lord Ganesha clay statues are placed in homes and public spaces by devotees and offer prayers, sweets, and fruits. The idols are later submerged in water on the last day as a representation of the deity's ascension back to his heavenly home. The festival represents the cycle of creation and dissolution and strengthens social ties and spirituality.