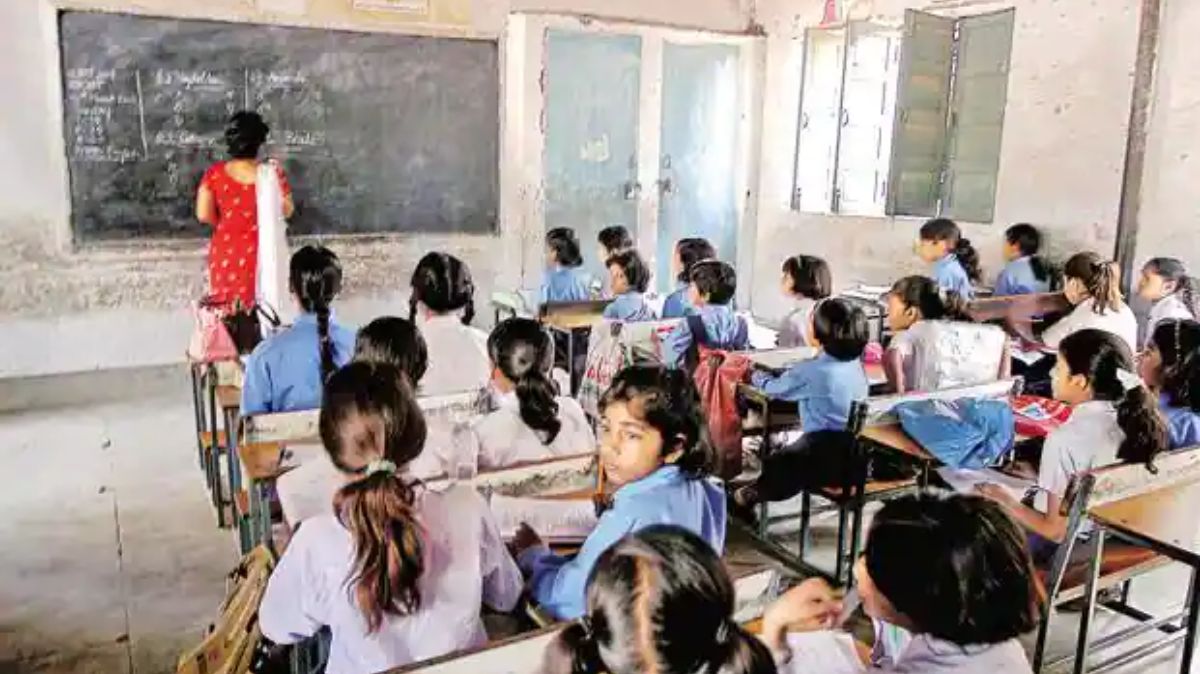 The Annual Status of Education Report (ASER) 2022 reveals on January 18, 2023 (Wednesday) that the proportion of dropout girls in the country has seen a significant decline to the lowest rate of 2 per cent so far. According to the survey conducted in the previous year, it is noted that despite the overall decline ratio, three states -- Madhya Pradesh, Uttar Pradesh and Chhattisgarh -- were a cause of main concern with more than 10 per cent of girls out of school.
Moreover, the overall proportion of girls was 4.1 per cent in 2018 and 10.3 per cent in 2006. This becomes even more alarming as nationally the lesser number of older girls in the 15 to 16 age group are out of school. However, the major problem is that these three states, Madhya Pradesh, Uttar Pradesh and Chhattisgarh continue to have over 10 per cent of these older age group girls out of schools, as stated in the report.
ASER Survey Ratio
ASER is a national-level citizen-led household survey that provides an explanation of children's schooling and learning in rural India. The ASER survey for the first time was held in 2005 and repeated annually for 10 years. ASER 2022 is the first field-based "basic" survey that was organized after a gap of four years. It aims to provide realistic estimates of children's enrolment and other factors.
Now children are back to school life after an extended period of school closure on account of the COVID-19 pandemic. The latest study has observed a total number of 19,060 villages in rural regions of India which include 3,74,544 households as well as 6,99,597 children in the age group of 3 to 16 years.
In 2006, the pan-India figure for the percentage of girls in the age group of 11-14 who were out of school stood at 10.3 per cent, which falls in the following decade to 4.1 per cent in 2018. The report also said that this decline in the proportion of girls who are not enrolled in schools is even more precise among older girls in the 15-16 age group.
Current Report Statistics
To talk about 2008, over 20 per cent of girls in the 15-16 age group were not enrolled in school at a national level. Then ten years later, in 2018, this number had decreased to 13.5 per cent. In addition to this, the ratio of 15-16-year-old dropout girls in schools has continued to decline, reportedly at 7.9 per cent in 2022. It was reported that only three states have more than 10 per cent of girls in this age group out of school which are the following Madhya Pradesh (17 pc), Uttar Pradesh (15 pc), and Chhattisgarh (11.2 pc).
The ASER report also points out that the school enrolment number has increased since 2018 despite extended closure during the pandemic situation with a rebound in the enrolment rate in government schools. The proportion of 6 to 14 years age group children is down to almost half of what was seen in 2018 and the lowest in the decade since the Right to Education Act has been applied.
Also Read: DU Teachers Association Writes to VC on Mass Displacements, Check Details Here
REGISTER FOR RESULTS UPDATES