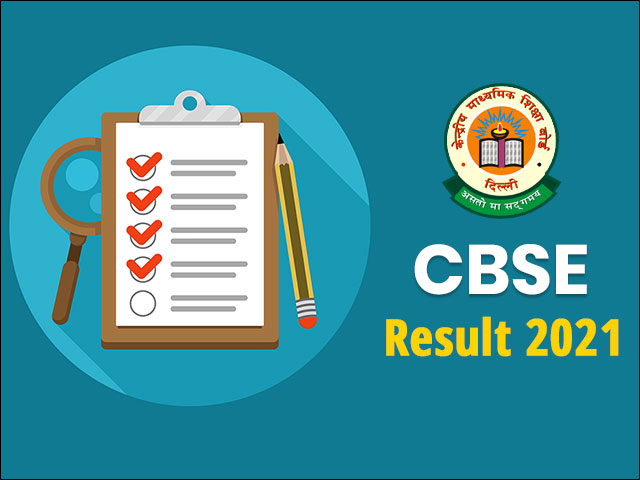 CBSE Class 10, 12 Term 1 Result Date: As per media reports, the Central Board of Secondary Education (CBSE) is expected to declare the CBSE Class 10, 12 Term 1 result will be released in the first week of February 2022. CBSE has denied all the rumours that the board will not release the Term 1 CBSE result. Many have even suggested that it was done to moderate the marks. With lakhs of students awaiting the declaration of CBSE Term 1 Result 2021-22 exam, the anxiety and nervousness among the students is rising by the minute.
Official Statement Regarding CBSE Term 1 Result 2022
As per the media reports, officials have assured that the result will be released. They further stated that there is no such information that the board would not release the result. On conditions of anonymity, a CBSE official confirmed that there was no recent update on the declaration of the result at present. "Result is not releasing today or tomorrow for sure," he said.
As for when would CBSE Class 10, 12 Result 2022 be declared, the official shared that it is most likely in the first week of February. "We are expecting results to be released either by end of Jan but most likely by first week of February."
As for how the result will be declared, officials had no answers to share. It is expected that the results would be shared with the schools and may not be released online. For this, however, the officials have asked for update from the board.
CBSE Term 1 Result – Here's What Board Officials Say
Earlier, as per media reports, the board's controller of examinations Sanyam Bhardwaj informed that CBSE will not declare results of Class 10 and Class 12 term 1 board exams today. It is expected that like previous years, the CBSE is expected to make an announcement on social media about Class 10 and Class 12 result date and time.
Earlier, according to a media report filed by a leading agency, CBSE spokesperson Rama Sharma on the matter has neither confirmed nor denied it reports about CBSE 10th and 12th Class Results coming out today. Responding to a question by media persons, Senior Board official said "(We) will let you know once confirmed". Now, it has been confirmed that the result will not be released today.
Also Read: CBSE Result 2021-22: Know CBSE 10, 12 Term 1 Result Date, How to Check, Direct Link @ cbse.gov.in
Evaluation Process Delayed due to COVID-19
While the CBSE Term 1 Result Date remains a mystery, one thing that has been confirmed about CBSE 10th and 12th Result 2021-22 is that the evaluation process for the examination has been delayed significantly. According to the initial estimation, CBSE Board Class 10 and 12 Results for Term 1 Exam were to be declared by 15th January 2022. However, due to 3rd Wave of COVID-19 the evaluation process was delayed due to which result has been delayed. The board was expected to conduct review of the evaluation process from the third week of January; but following that no confirmed date has been announced for CBSE 10th and 12th Result 2021-22.
How to check CBSE Class 10, 12 Term 1 Results Online?
While we wait for confirmation about CBSE 10th and 12th Term 1 Result Date, it is important for students to be aware of the online checking procedure of the results. Keeping in mind the convenience factor for the students, CBSE Term 1 results will be declared by the board online via the official website i.e. cbseresults.nic.in. Taking into account the current situation of the pandemic and enable students to access or check their results from the safety of their homes, CBSE Term 1 Results will also made available to the students via DigiLocker, UMANG app and through IVRS and SMS.
Also Read:
CBSE Term 1 Result Date 2022: CBSE 10th and 12th Results Soon; Know How to Calculate Marks ahead of Results