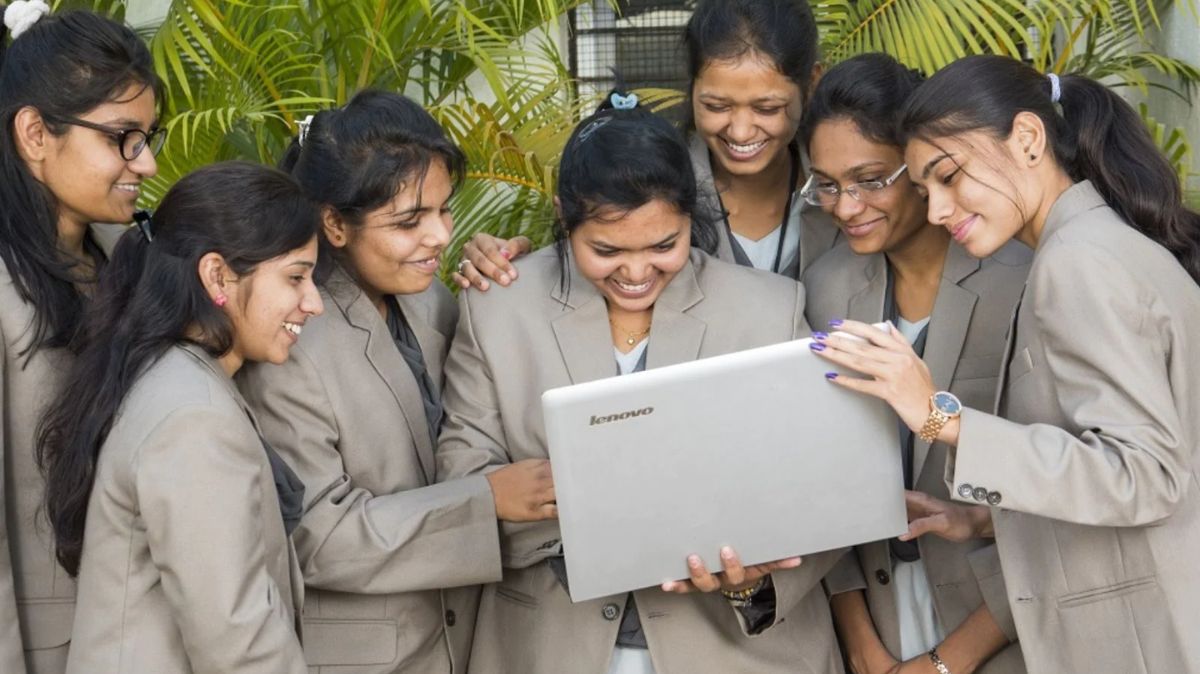 CBSE Board Exams: The Central Board of Secondary Education (CBSE) will soon be starting the school board exams for students studying in Class 12th. In the schedule, it has been mentioned that the exams will commence on February 15, 2023. Students should maintain perseverance which will help them succeed in their forthcoming examinations.
With patience and determination, anyone can fulfil their dreams of scoring well in exams. This positive attitude can transform an average child into a brilliant one. An effective exam strategy must be followed that is pertinent at present by cutting off all the unnecessary burdens and stress that must be surrounding the young minds of higher secondary students.
The Central Board of Secondary Education, CBSE, is prepared to start off the CBSE Board Exam 2023 on February 15, 2023, which is not so far and the time is limited and precious for all. Moreover, the exam date sheet for Class 12 students is available on the official website of the CBSE board. With less than a month left, students are putting so much of their effort into preparing for the CBSE Board Exam 2023. The exams will conclude in the month of March 2023. Also, the results will be announced by the exam board in May 2023.
Board Exam 2023 Study Regime to Score Well
To start with very basic, a good regime and making time to revise important topics is a must for each and every student. However, there is a lot more that students can do to elevate their preparation and score well by following a quality routine. Here are some of the exam tips to make your percentage better.
First of all, carefully go through the last 10 years' papers as well as sample papers for preparation. Students should pick up the questions related to the relevant topic and combine them in one place, but avoid solving all the questions at once as it will create havoc or perplexity in your mind.

The compiled questions for all the chapters should be answered in a structural way. The number of chapters must be equal to the number of days after calculating the number of days left for the exam. Divide each day into each chapter.

Remember, drop by drop is the water pot filled, likewise, planning along with execution day by day is likely to bring success one day. Devoting time and practising regularly will help you in achieving desired results.

Sort out the type of questions, like MCQs, short answer type, very short answer type, and long answer type questions from each chapter that is in your exam syllabus.

Practising sample papers will help you spot your weak points and then you can rectify them before exams.

Avoid phones or any other distractions as much as possible. You can take rest or short naps in between your preparation hours but try to avoid ending up watching Netflix.

There is an art of writing answers and this is very crucial in exams. One can improve their writing skills by giving structure to their answers, keeping them brief, highlighting main points only, and keeping the answer paper neat. Make clean diagrams for science answers, and utilize flow charts and diagrams wherever possible.

In subjects like Mathematics, Physics, Chemistry, and Accountancy, do not simply read the reactions and numerations, instead, write them manifold times to build the flow within your answers.

Also, do not take your NCERT material lightly. It is basically the Bible for students as the basic preparation material and beneficial for efficient preparation.

Please make sure to stay calm, positive, optimistic, and confident while giving exams. Students are also advised to take good care of their diet and sleep well as a healthy mind resides in a healthy body. If you will take exam stress, you will tend to forget things during your exam. Do add some of the workouts to your daily routine. Stay happy and do well.
Also Read: AISHE Report 2020-21: Rajasthan, Uttar Pradesh has most HEIs, Ladakh has least