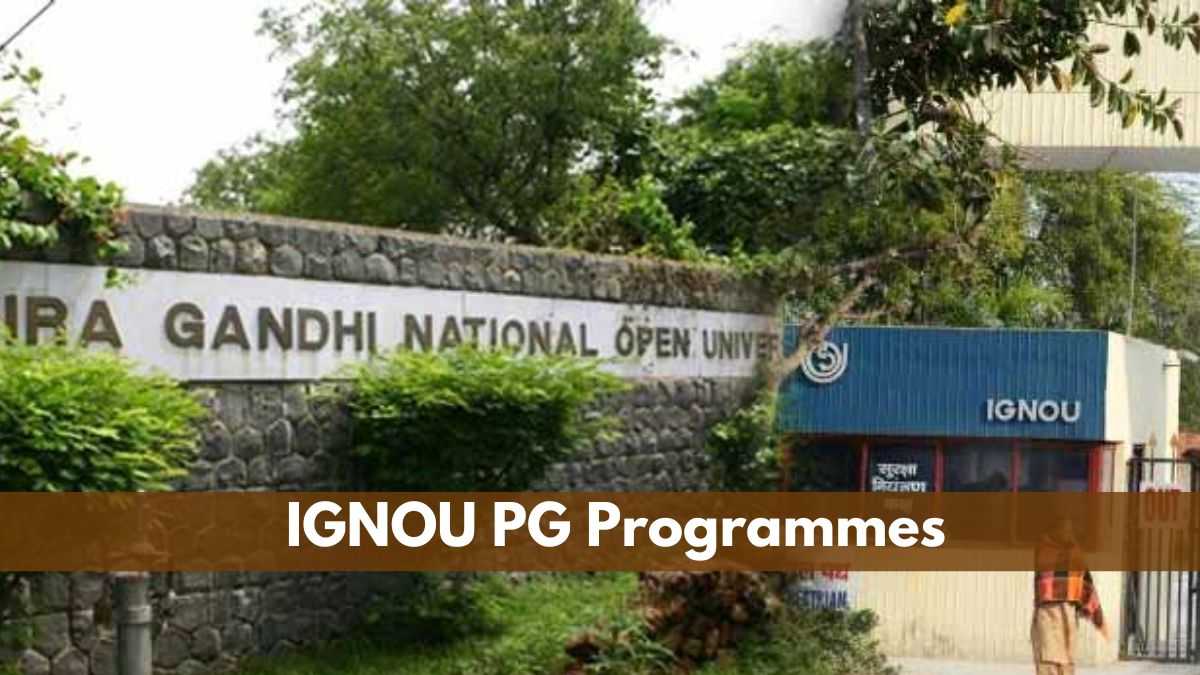 IGNOU PG Programmes in Journalism: Indira Gandhi National Open University (IGNOU) has launched 3 master's degree programmes in Journalism. These are MA in Development Journalism, MA in Journalism and Electronic Media, MA in Journalism and Digital Media, and PG Diploma in Advertising and Integrated Communication. These new courses can be availed from the current academic session i.e. 2023. The programmes will be offered via both open and distance learning.
IGNOU will offer these programmes with lateral exit and entry options, and students can pursue their programmes at their convenience. The programmes reflect the current trends in the media industry and help learners to acquire specific skill sets and were launched by IGNOU Vice-Chancellor Prof. Nageshwar Rao in a function held on January 6, 2023.
During the function, Professor Rao said, "the School of Journalism and New Media Studies offers these programmes to facilitate learners' interest to specialise in an area of their choice in the field of journalism. IGNOU offers these programmes with great flexibility in lateral exit and entry options, and learners can pursue their programmes at their convenience."
About Existing Master's Programme in Journalism
IGNOU already has a generic programme in Journalism. Talking about the same, Chancellor added, "The school is already running a generic master's programme in Journalism and Mass Communication, the same is being offered through open and distance mode as well as online. This particular generic programme is offered in three languages - English, Hindi, and Tamil."
Who attended the Function?
The function was graced with the presence of Former editorial director of Aaj Tak Qamar Waheed Naqvi, former IIMC Director Prof. J S Yadav, Editor of Nooyez Alok Verma, Prof. Jaishri Jehwaney, UN Strategic Communication advisor for Asia Pacific Dr. Deepak Gupta.
Prof. Arul Selvan, director of the School of Journalism and New Media Studies, delivered a welcome address and other faculty members of the School introduced the newly launched programmes in Journalism.
Also Read: Gujarat University to Introduce 4-year UG, 1- year long PG Courses from Next Academic Session
REGISTER FOR RESULTS UPDATES