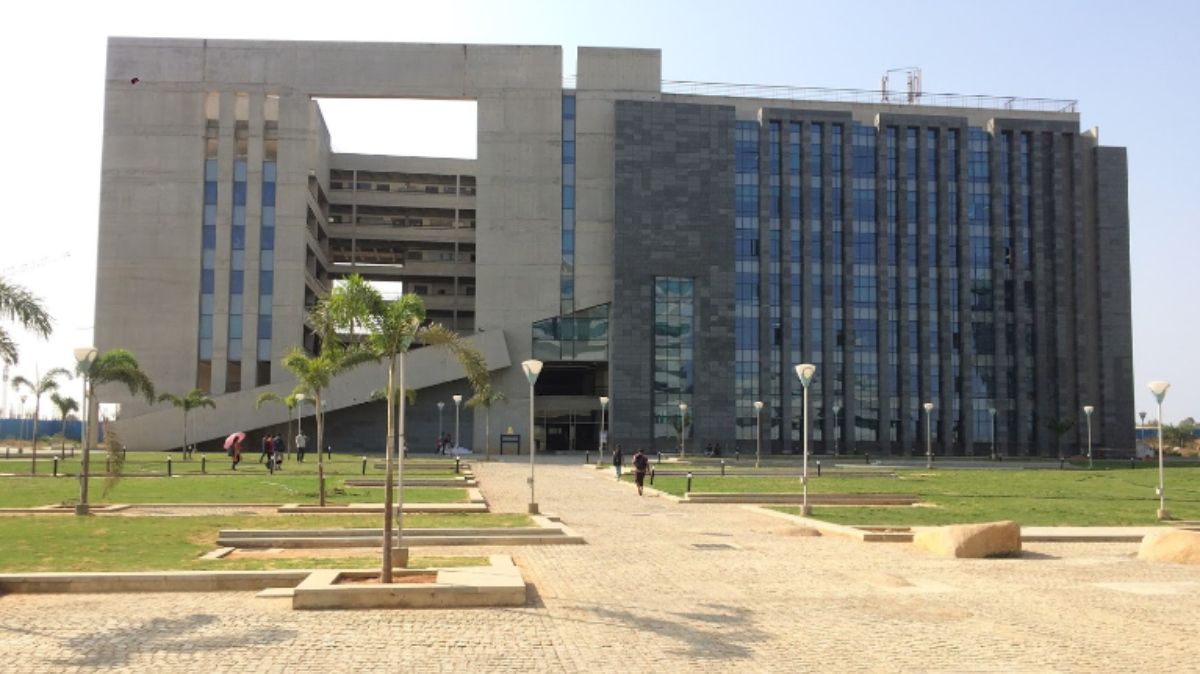 CBSE Term 2 Accountancy Syllabus- Class 11th
IIT Hyderabad: The Indian Institute of Technology (IIT) of Hyderabad launched India's first BTech programme in Computational Engineering. As per the information, all students who have completed their graduation in BTech Computational Engineering can apply for this 4-year interdisciplinary course. Throughout their studies, they will be provided training in modern computational methods that are used in the engineering field.
These skills that will be practised during the course will give wide exposure to various areas such as state-of-the-art numerical methods and algorithms, modelling and simulation of engineering systems and processes, high-performance computing, process control and optimization, data analytics, and machine learning. This will be further helpful in a wide range of industrial applications.
CBSE Term 2 Accountancy Syllabus- Class 11th
BTech in Computational Engineering Course Detailed Curriculum
The programme will be including courses like Core Engineering and Applied Mathematics. Students who will take part in this programme will be introduced to several computational methods which involve fundamentals in scientific computing, data structure and analytics as well as the application of computational tools.
As per the modern curricula of the programme, 15 credits have been allotted to elective courses. The detailed curriculum has been designed for an in-depth study of engineering methods and processes. A total number of 8 credits has been allocated to Engineering Mathematics which will provide the basics of mathematics along with 29 credits that have been allocated to Core Engineering courses.
CBSE Term 2 Accountancy Syllabus- Class 11th
These courses cover fundamental topics of Engineering Drawing, Thermodynamics and Mechanics of solids and fluids and also the study of the transport of heat and mass through these mediums. Biology will be another important aspect of modern engineering and it has been mentioned that courses on bioengineering and biomechanics have also been included in the syllabus.
The core-level courses in Computational Methods have been allocated 53 credits in total. Scientific Computing involves the numerical methods that are commonly used in Engineering Modelling and Simulation and Data Structure & Analytics. This can give the opportunity to the student to modern analysis tools and a vast array of methodologies typically used in engineering analysis.
CBSE Term 2 Accountancy Syllabus- Class 11th
BTech in Computational Engineering Course Eligibility
The admission to BTech in Computational Engineering programme will be completely conducted by IIT Hyderabad. The candidates will be shortlisted on the following basis.
Applicant must have IIT-JEE (Joint Entrance Exam) Advanced scores

Also, the applicants must have passed the class 12 (or equivalent) exam from a recognised state or central board with a minimum of 50% marks
BTech in Computational Engineering Course Future Prospects
CBSE Term 2 Accountancy Syllabus- Class 11th
BTech in Computational Engineering has several academic and professional benefits. The students who will enrol themselves in this newly launched course will gain industry experience in numerical algorithms and methods, a strong foundation in scientific computing, system design and simulation, proficiency in computing tools and techniques and readiness for Industry 4.0 which refers to the automation of machines through cyber-physical systems and AI (Artificial Intelligence).
Also Read: AISHE Final Report 2020-21: Decline in B.Tech. Programme Enrolments by 10 Percent, Check Details Here