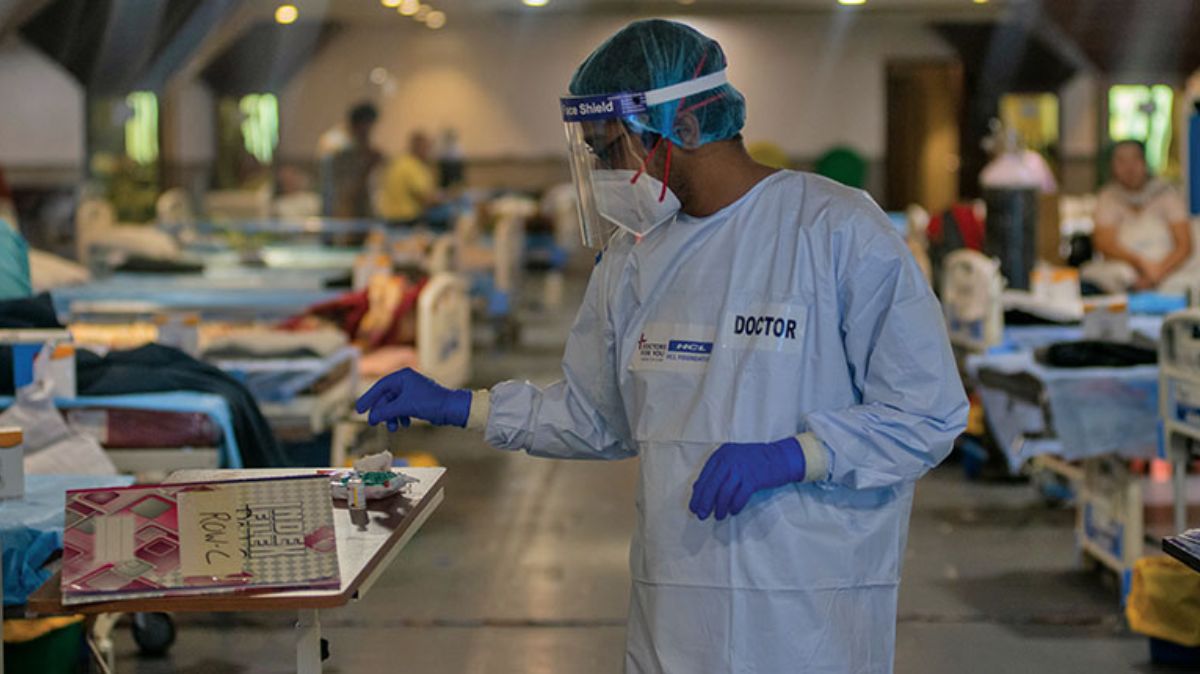 NEET SS Counselling 2022: The Federation of Resident Doctors Association (FORDA) issued a public notice on January 15, 2023, requesting the Director General of Health Services (DGHS) for considering the issue of more than vacant seats in National Eligibility cum Entrance Test Super Speciality Programmes (NEET SS) 2022 and also make appropriate provisions for a Mop-Up Round.
As per the latest notification, the FORDA has mentioned that there are still a great number of vacant seats available despite the completion of the NEET counselling process. These seats remain vacant in the counselling process.
Moreover, the National Eligibility cum Entrance Test Super Speciality Programmes (NEET SS) is regarded as a highly desirous examination which is a track to the most prestigious medical institutions through the admission process conducted online by the medical committee. Around lakhs of students appear for it every subsequent year.
Requesting the Honourable @DghsIndia to consider the issue of 1000+ vacant seats in NEET SS '22 and make appropriate provisions for a mop up round. This'll mean better opportunities and prevent precious seats wastage. @MoHFW_INDIA @OfficeOf_MM @Director_NCDC @ANI @PTI_News pic.twitter.com/h8NeLj1h3M

— FORDA INDIA (@FordaIndia) January 15, 2023
FORDA Letter to DGHS India
The letter which was written by the Doctor's Association to the DGHS, Ministry of Health and Family Welfare, under the Government of India mentions that one super speciality doctor serves the society in innumerable ways and keeping this point in mind, seats cannot be wasted recklessly. It is a significant academic and healthcare loss to the nation.
After the current counselling process (both rounds 1 and 2), reportedly over 1000 seats have remained unfilled across the country. This tremendous loss of opportunity cannot be stressed enough as well as an urgent solution would be significant in this hour of need.
In recent years, the cut-off score was declined remarkably to make up for the eligibility criterion. In addition to this, the notice further informed and suggested that the required step must be considered as the solution to this issue. Along with this, a request has been made for the conduct of a mop-up round, for the current session counselling process in 2022.
FORDA Solutions
FORDA is requesting a prompt resolution from the Director General of Health Services (DGHS) and is also asking that the seats that were not joined or accepted by the medical aspirants which were allotted to them in the counselling round, should be made a part of this mop up round hence adding to the seat pool. The NEET SS Counselling 2022 Round 2 Result was announced on January 4, 2023, and currently, the college reporting phase is going on.
Also Read: IIM CAP 2023 Schedule Released at cap2023.iimu.ac.in, Apply till Jan 19