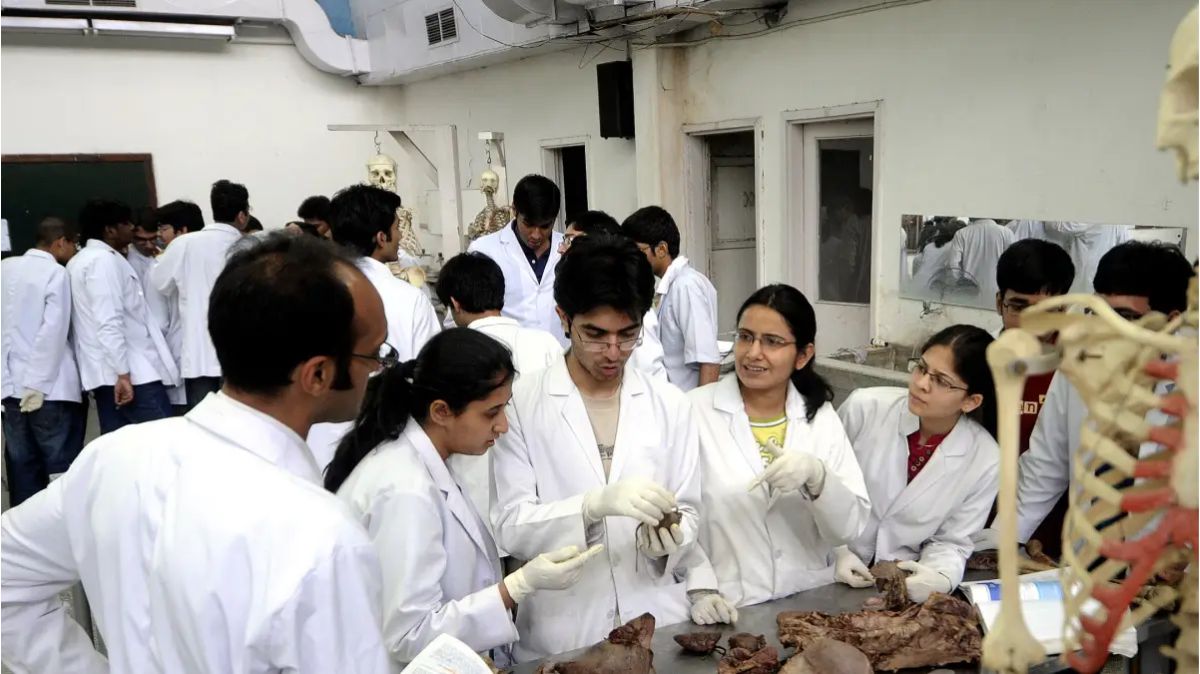 NMC CRMIs: The National Medical Commission (NMC) issues a public notice stating the validation of the compulsory rotatory medical internships (CRMIs) as per the old list of the Medical Council of India (MCI). The medical commission informs that such internships will only be valid as a one-time measure.
Moreover, this above-mentioned statement applies to students who began their internship in these colleges on or before October 21, 2022. NMC took this decision after receiving a significant number of requests and representations. Further, any internship started after this stipulated date in non-teaching hospitals will be considered invalid by NMC.
After the receipt of various requests regarding internships carried by foreign graduates in approved colleges, institutes or hospitals, CRMI regulations, 2021 came into action.
Foreign Graduates Agitation
As per the media reports, the foreign medical graduates protested in November 2022 against the decisions made by the NMC regarding CRMIs. The reason behind this act was that students who received their Undergraduate course completion certificates on or before June 30, 2022, were asked to complete two years of internship instead of the usual one-year internship.
The medical commission stated that this important move was taken to compensate for the loss of clinical training for students during the COVID pandemic. In addition to this, the students were also concerned with the NMC decision that the board would only accept/approve CRMIs under the new NMC list of approved colleges and not as per the previously released MCI list.
National Medical Commission (NMC) claimed that the list was published to the state medical councils in July 2022. However, the students were apparently unaware of the list. Thus NMC issued the list on October 21, 2022, for the students.
Also, the medical commission highlighted and emphasised that internships must only be taken in the colleges which are mentioned on that list. This move left the students helpless who had enrolled on colleges as per the old MCI list. The latest NMC notice announces that the decision validates the CRMIs completed or started as mentioned in the MCI-approved list of colleges only on or before October 21, 2022, bringing relief to such students.
Also Read: IIT Gandhinagar Opens 2023 PG Admission Portal, Apply at iitgn.ac.in
REGISTER FOR RESULTS UPDATES