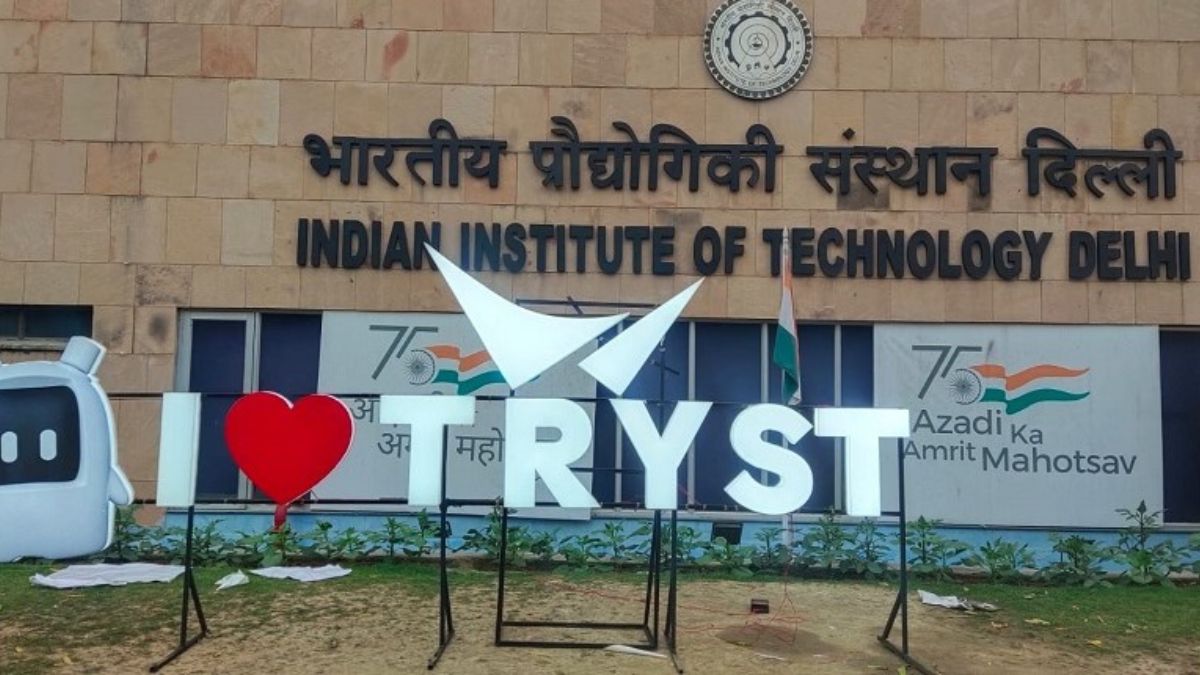 Tryst 2023: As per the recent updates, the Indian Institute of Technology (IIT) Delhi has concluded its annual science, tech, and management festival - Tryst today, March 6, 2023. The three-day annual festival was organised by the Co-Curricular and Academic Interaction Council (CAIC), a student council of IIT Delhi. The festival is considered to be the North India's largest science, management and technological festival which is conducted by the student community of IIT Delhi.
As per reports, the important events of Tryst 2023 included an exhibition by the Indian Space Research Organization, an Auto Expo with brands i.e. Aston Martin, Ducati, Mercedes, and Lamborghini, the Startup Expo, the India 2047 Ideation Challenge, Drone Workshop, Robotics Competitions, etc.
Glimpses of Tryst 2023
According to the Tweet shared by the IIT Delhi, the day 1 of the Tryst 2023 was an absolute success, with a large number of school and college students participated in the diverse range of the events including hackathons, workshops, pitching events and guest lectures.
What is Tryst 2023?
Tryst 2023 is an annual science and tech festival organised by the student council of IIT Delhi. The theme of this year's annual festival is about a mascot from 1804 that travels through time to Tryst 2023 to learn about the future technologies. Participants of the Tryst - annual festival can showcase their creativity and technical skills by exploring the event's theme of time travel.
Also Read: Odisha CM Orders to Set Up Health University to Enhance Medical Education, Check Details Here