Bioengineering : A blend of engineering and biological sciences
Bioengineering is an emerging field that has tremendous scope not just for professionals but also for promoting sustainable development. The interdisciplinary science will provide career opportunities to thousands of talented individuals in the coming years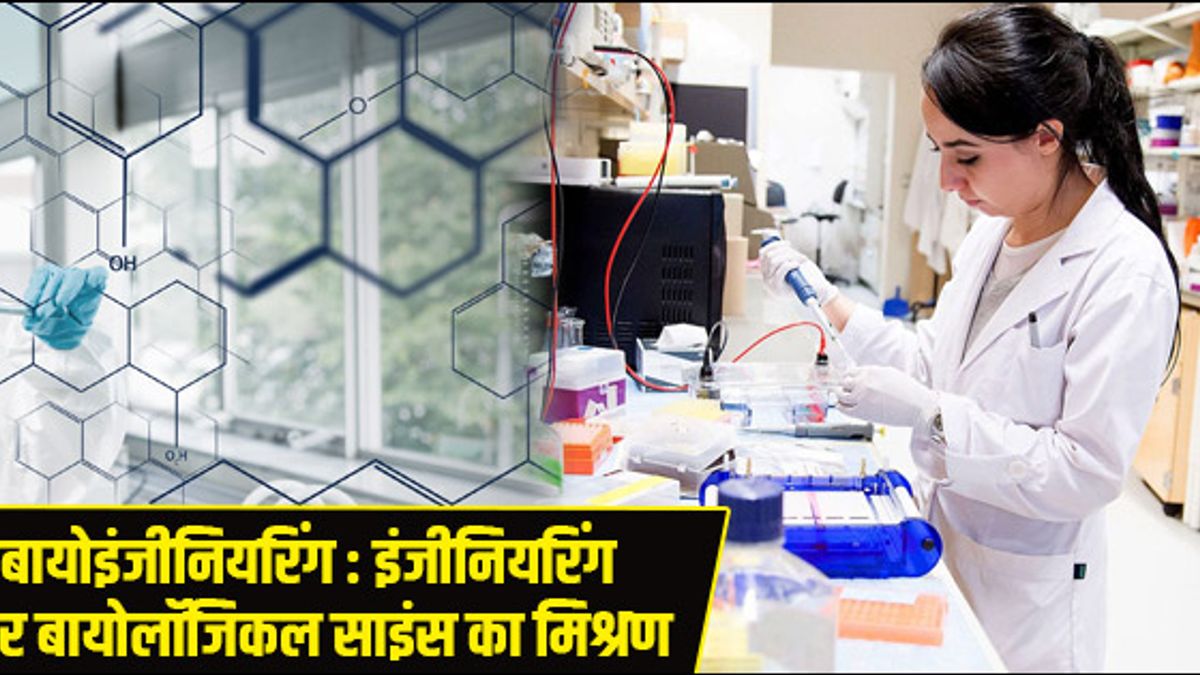 बायोइंजीनियरिंग
The science of bioengineering has facilitated Indian clinicians in effective and precise diagnosis of cancer and tuberculosis. A report by the World Health Organisation (WHO) suggests that bio-medical technology will provide universal access to treatment of such diseases by 2015. Bioengineering thus, focuses on advancing human health and promoting environmental sustainability-two of the greatest challenges of our world. Unlike other streams of engineering, this discipline is founded upon biological sciences.
Indian biotechnology industry
According to a survey by Grant Thornton, the Indian biotechnology industry crossed the US$3 billion mark in 2010, witnessing a 23 per cent growth over the previous year. Such statistics speak volumes of the milestones bio-science and biotechnology have crossed and the opportunities available.
Also, with public sector investing heavily in the discipline, there is growth in demand for such professionals. "The subject is interdisciplinary- and challenges in bioscience and bioengineering are diverse-from nano-biotechnology to environmental biotechnology. The area requires bioengineers to work hand-in-hand with professionals from the field of medicine and healthcare, instrumentation, agriculture, food and beverage industry, biodiversity, forensics, biomaterials, leather, textile, detergent among others," says A.K. Srivastava, director general, Amity Institute of Biotechnology, Amity University.
The courses
Not surprisingly, requirement of bioengineers with specialisation has led to increasing number of students opting for a post graduation degree (M.S or M.Tech.). There is also a pressing need for intellectuals from diverse academic backgrounds so they can understand the issues and communicate well enough to sell the product. "Students can alternatively take up a degree in management, market research or law post graduation. Patenting and securing intellectual property is the need of hour," explains Srivastava.
Opportunities
Bioengineers can be absorbed in government organisations or private pharmaceutical firms. They can start their career as a research scientist, an assistant or a laboratory technician depending on their qualification. While those in the government sector can earn anything between Rs 12,000 and Rs 15,000 per month, junior researchers at private firms can get a starting salary of Rs 2.5 lakh to Rs 3.5 lakh per annum. Students can also give the National Eligibility Test (NET) and become junior research fellows (JRF) or senior research fellows (SRF) based on their aptitude and field work.
Top institutes
Reproduced From India Today. © 2011. LMIL. All rights reserved.