CBSE Marks Verification: Everything you need to know
In this article you will get to know about the procedure for verification of your answer sheet if you have any doubts over the marks given in a particular subject in CBSE Results. Here you can know every minute detail about the process from online application to the fee details and payment mode.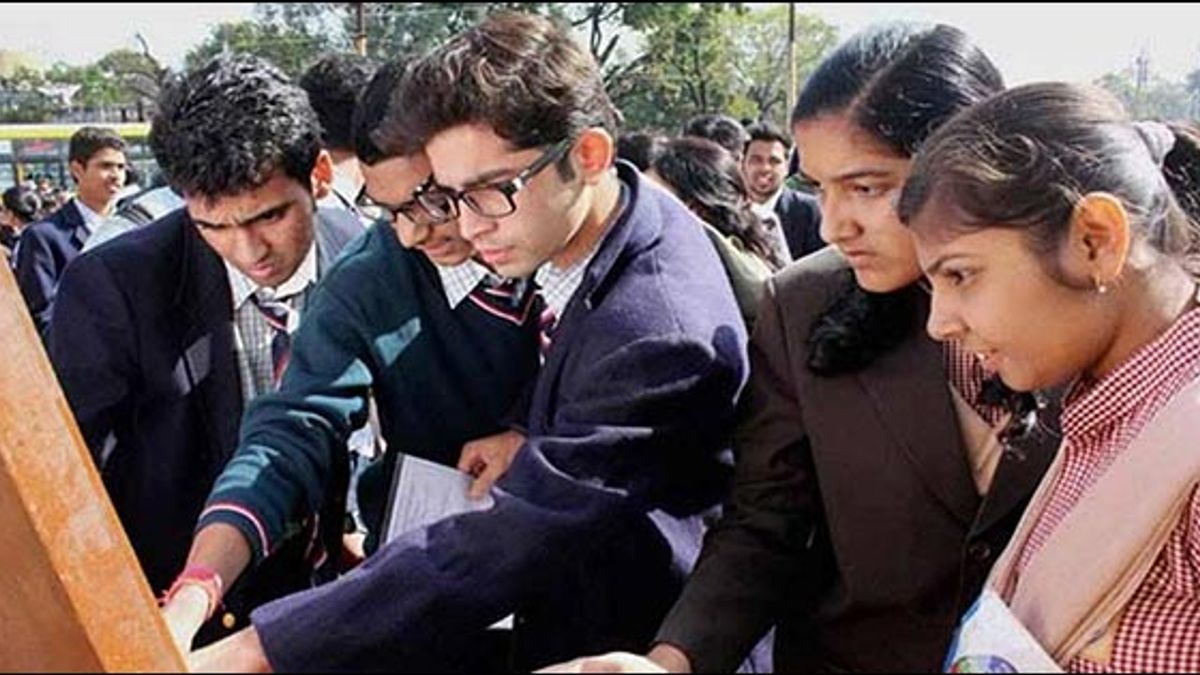 CBSE Marks Verification Process
The most awaited CBSE Results might be declared anytime. Anxious students are checking the official website regularly, to get the latest updates, if any. With the ongoing anticipation about the results, some other relevant queries are also going through the students' minds. One such query is about rechecking of the answer book, if a students will not be satisfied with his/her marks in any particular subject. We are providing here the right information regarding the verification of marks and procedure for the whole process?
Earlier, the CBSE Board used to provide provisions of verification of marks by obtaining the photocopy of evaluated answer book as well as re-evaluation of the answer book. But from year 2017, board discontinued the process of re-evaluation that was introduced for the students of class 12 in year 2014. During the tenure of 3 years, a few issues created by the students over the process of re-evaluation, forced the board to do away with the process.
However, the process of verification of marks in CBSE class 10 and class 12 will continue as before.
What is verification/rechecking of marks?
Verification of marks means re-checking of marks, i.e., calculating the marks from first page of your answer booklet.
It checks calculation mistakes only.
What is done during verification process?
Checking of the calculation mistakes by totaling the marks from first page.
Checking to see if any question is left un-evaluated or unchecked.
Checking the tellying of marks on the first page.
Checking that all the answers are evaluated correctly and marks are given against each.
What is not included in verification/rechecking?
Re-evaluation of the answers.
Checking the quality or correctness of answers. It only checks if the question is evaluated or not. How the question is evaluated, is out of its authority.
How rechecking can be helpful?
If you find your CBSE result for a particular subject absolutely unsatisdfying. think there may be calculation mistake or some questions might be left un-evaluated. However, such chances are very rare. If you expected 92 and you got 29, you should go for verification of marks. Even in case you expected 10 marks more than what you got, you should go for rechecking/verification of marks. Else, do not apply for it only if think, your sheet is not well evaluated as CBSE is not going to re-evaluate your answer booklet.
How to apply for verification/rechecking in CBSE Result?
Students can apply for verification of marks/grades within a week from date of declaration of CBSE board exam result. So, you need to decide quickly and apply for verification of marks. The whole process of verification of marks is done online.
Steps to apply for verification/rechecking of answer sheet, are as follows:
Apply for rechecking/verification of marks on the CBSE's official website, www.cbse.nic.in.
An amount of Rs. 500 per subject has to be submitted online.
Payment will be received through gateway(credit/Debit card) or e-challan.
No fee shall be received offline in any mode i.e. Postal Order/DD/Money Order/Cheque etc.
Request for verificaiton will only be accepted once.
The result of verification of marks will be uploaded on the wbsite. However in case a mistake is detected, a formal letter will also be sent by speed post.
No request under RTI for verification of marks will be accepted.
You may also like to read:
Procedure to upgrade your performance in CBSE exams
Can a student switch to CBSE Board in class 10 after pursuing class 9 from state board?
CBSE Scholarship Scheme 2017: Frequently asked questions and answers
CBSE Class 10 Board Exam 2017-18: Preparation strategy for changed exam structure