DSSSB TGT (Hindi) Male (140/17) Result Analysis: Official Cut-Off Released
In this article, we are going to share the analysis of the official answer key released for the Post DSSSB TGT (Hindi) Male (Code: 140/17). Shortlisted candidates are required to upload documents from 15th Jan till 24th Jan, 2019 on the OARS Link. So, let's have a look at the step-by-step process of uploading the documents.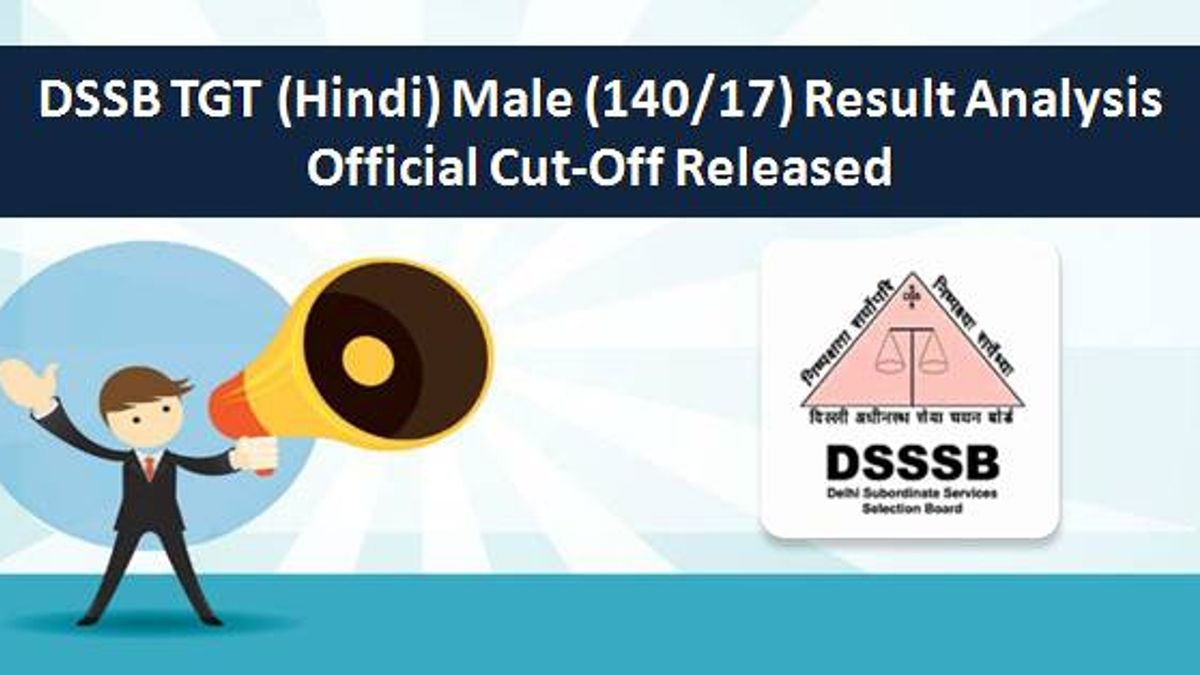 DSSSB TGT (Hindi) Male (140/17) Official Cut-Off Released
Delhi Subordinate Services Selection Board (DSSSB) has officially released the cut-off marks for the online examination held on 28th August, 2018 for the post of TGT (Hindi) Male in Directorate of Education, Post Code – 140/17. Delhi Subordinate Service Selection Board has been incorporated with the purpose of recruiting capable, competent, and highly skilled individuals in various departments of Delhi Government.
Candidates who have applied for the DSSSB Post code 140/17 can check the official cut-off here. The category-wise cut-off marks for the post of DSSSB TGT (Hindi) Male is as follows:
DSSSB TGT (Hindi) Male Cut-Off Marks

Category

Cut-Off Marks

General

124.43

OBC

72.87

SC

117.95

ST

111.31

PH (OH)

111.60

PH (VH)

104.91
Important Points for Shortlisted Candidates while Uploading e-Dossier
After clearing the cut-off marks, students are advised to look at the below points for further selection procedures:
1. Documents for Uploading
The shortlisted candidates for the above mentioned post code are required to fill the e-dossier and upload all the below mentioned documents of as applicable m the E-dossier module in OARS link in their individual account in OARS moduIe:
Educational Certificates / Professional Certificates/Degree and Mark sheets
Caste Certificate
Disability certificate
Proof of Government Servant/ Ex-Servicemen
Admit Cards etc.
2. Dates for Uploading Documents
The link for uploading the documents shall be activated and will remain open for 10 Days with effect from 15th January, 2019 till 24th January, 2019.
Note: The candidate uploading e-dossier should ensure that he fulfills all the eligibility criteria as on the cut-off date, i.e., 31st January, 2018.
3. Link for Uploading Documents
Candidates can go to the official website of DSSB (https://dsssbonline.nic.in/) and upload documents there only.
4. Mode of Communication
DSSSB will also inform the shortlisted candidates separately through SMS & E-Mail on their registered mobile number and E-Mail ID.
5. Final Selection
Final selection will be made purely on the basis of merit against the notified vacancies provided the candidate falling in the zone of consideration fulfills all the required eligibility conditions.
Note: If the candidate fails to upload his documents on or before the date as mentioned above he will not be given any further opportunity and his candidature will be treated as cancelled.
So, shortlisted candidates are advised to go through the above points before uploading the e-dossier and complete the uploading process before 24th January, 2019.