GK questions asked in NABARD Grade 'A' Exam 2017
NABARD conducted the preliminary examination for the Assistant Manager Grade A post successfully. Gk questions asked in the NABARD exam were of Moderate level. The question covers topics like agriculture, Union Budget, National and International current events etc.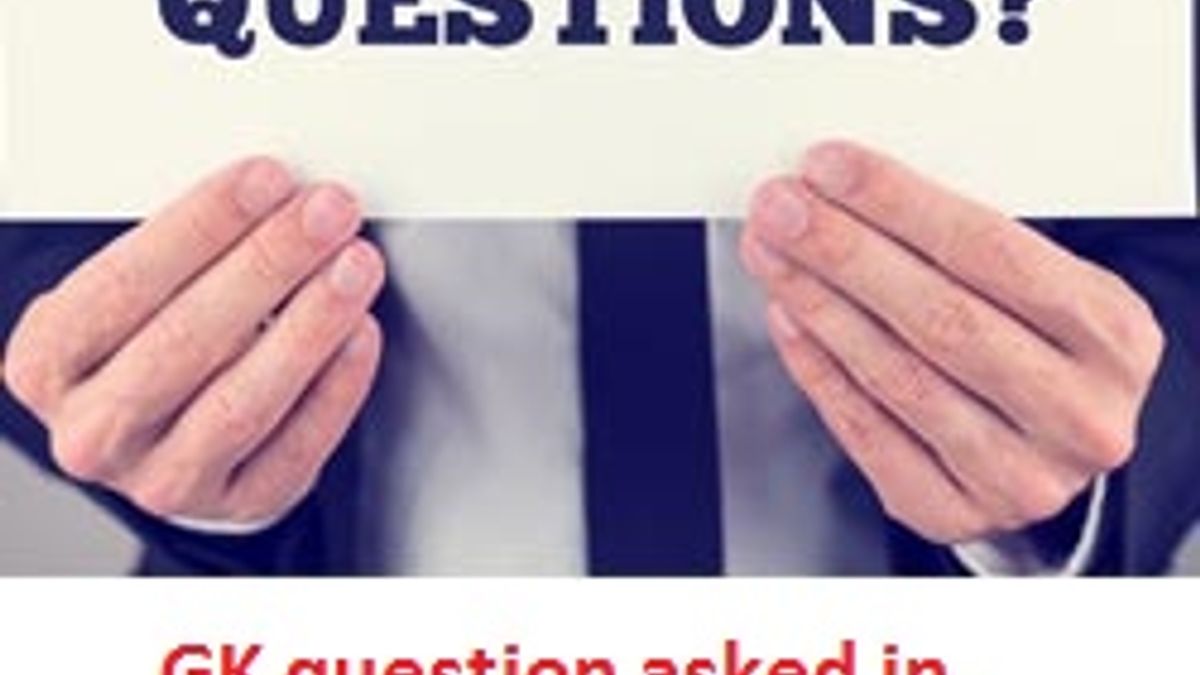 GK Question asked in NABARD Exam 2017
The Preliminary examination of Assistant Manager in NABARD Grade 'A' exam in successfully held on 5th August. Here are some General Awareness questions asked in the examination.
Casini spacecraft is launched by – NASA
Education Policy Committee is headed by – Krishnaswamy Kasturirangan
Lead banking Scheme was introduced in the year– 1969
Headquarters of World Bank – Washington, D.C., US
Institute (IRRI) as a part of the South Asia Regional Centre situated on the campus of National Seed Research and Training Centre (NSRTC) in – Varanasi
China naval base in Africa is located at – Djibouti
At present the authorised capital of NABARD is Rs 5,000 crore and there is a proposal to increase it to - Rs 30,000 crore
India's rank in United Nations Development Programme-131
Railway SAATHI Project – Wi-Fi hotspots
Inter-governmental body responsible for promoting and protecting human rights around the world – United Nations Human Rights Council (UNHRC)
World Food Summit 2017 will be held in – New Delhi
Who is Nar Bahadur Bhandari – Former CM of Sikkim
Headquarter of IUCN(International Union for Conservation of Nature) – Gland, Switzerland
The city which declared India's first heritage city by UNESCO – Ahmedabad
Women cricketer who scored 6000 runs – Mithali Raj
In SAARTHI app S stands for – Synergised Advanced Application Rail Travel Help and Information
Full form of PLSS – Public Land Survey System
First open defecation free city – Indore
Rewa Solar Plant – MP
International Youth Day is celebrated on– 12th August
MA Chidambaram Stadium is located in – Chennai, TN
Rowa wildlife sanctuary is in which state– Tripura
India's longest bridge Dhola- shadiya in situated in – Assam
Bhimketa caves is located in– Madhya Pradesh
The state Government which launched 'Elevate-100 scheme' for start ups – Karnataka
Budget allocation amount for Pradhan Mantri Fasal Bima Yojana is – Rs 9000 crore
World Humanitarian Day is celebrated on– Aug 19
Nashik is situated on banks of the river – Godavari
Dandeli Tiger Reserve is located in – Karnataka
Rupesh Shah is associated with which game– Billiards
India's rank in 2017 Sustainable Development Goal (SDG) Index – 116
Pradhan Mantri Kaushal Vikas Yojana will benefit youth of India and make them the most employable and with better skill sets by the year – 2022
The city Cuttack is located on the banks of the river – Mahanadi
Chepauk Cricket stadium is in – Chennai
Indian Institute of Liver and Digestive Sciences – West Bengal
India largest commodity exchange – MCX
Head quarter of OHCR (Office of the United Nations High Commissioner for Human Rights) – Geneva
Function of IMF – To maintain Balance of Payments (BoP)
Y20 Spacecraft is launched by – China
FAO (Food and Agriculture Organization ) Headquarter – Rome, Italy
G77 Meeting 2017 venue- New York.
NFSM Full Form – National Food Security Mission
First Agricultural University in India- G. B. Pant University
NASA and ISRO aperture – NISAR(NASA-ISRO Synthetic Aperture Rada)
PM Mudra Yojana is associated with– MSME sector
SAARC HQ- Thimpu, Bhutan
Which of the following is not a part of World Bank Group? – BIS(Bank for International Settlements)
Which country will host Theatre Olympics 2018 – India
For Horticultural crops the premium paid by farmers – 5%
BRICS Environment working group meeting was held in– Tenjin,China
G20 summit 2017 held in – Hamburg, Germany

Ray Phiri, a musician recently passed away belongs to – South Africa
The government linked how many wholesale mandis in India with the electronic national agriculture market (e-NAM) to ensure that farmers get better rates for their produce AM(National Agriculture Market) – 585
Vaccine can protect against the sexually transmitted infection – Gonorrhoea
In Malabar naval exercise which is considered as 3rd Country – Japan
SDG target year – 2030
Base year was changed in the year – 2011-2012
As per Economic survey, The Indian economy is projected to grow in 2017-18– 6.75 to 7.5 per cent
Railways launched an app, SAARTHI. What does 'S' stand for?- S-Synergised, SAARTHI (synergised advanced application rail travel help and information)
In 'ELSS', 'E' stand for- Equity
Name of the former Chief Minister of Assam, who passed away recently.- Gopinath Bordoloi
Agriculture growth in the year 2015-16 – 1.2%
FDI in India in the year 2016 to touch – 46 billion USD
UBI Full Form – Universal Basic Income
ICAR founded in the year-1929
Swaranjayanti Yojana renamed to NRLM in which year?-2011
The surface to air missile, 'Spyder' test fired from- Odisha
The premium rate for Rabi Crop for the year 2016-1.5%
The optimum temperature for rice cultivation is between- 25°C and 35°C
As per NABARD, Loan Repayment period for Poultry Broiler Farming is -6 to 8 years
5 Reasons why Females should prefer SBI
Role of Computer Engineers in Banking Sector!