Every aspiring Engineer wants to pursue Engineering from Indian Institute of Technology and make IIT as their place of learning. But, to be part of such elite opportunity they have to face a cut throat competition. This year around 12 lakh candidates gave JEE Main 2017 wherein around 2 lakh students were selected to appear in JEE Advanced 2017. Around 50, 455 have qualified and made it to the rank list. So, there must be many students who were not able to make their aim of JEE come true and many from them have thought to attempt JEE 2018 by dropping a year.

So, if you are thinking to give JEE second time, then you must know the do's and don'ts to get success in your second attempt to make your dream come true.
Let's first discuss the DO's
(i) Always maintain a positive attitude
You must know that if you are passing negative vibrations in your environment then you will absolutely get negative result in your attempts. So, always try to be motivated and fill your thoughts with positivity.

The best way to be positive is to always remember your aim to crack JEE 2018. Don't let any negative thoughts come in your way.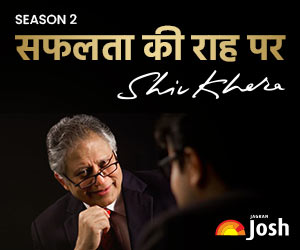 (ii) Be a part of good coaching institute
No doubt coaching institutes play an important role in shaping the career of students. Along with better education, a healthy competitive environment is also required to crack any competitive examination. Coaching institutes fulfill these requirements. They also provides you proper study materials, different types of tests such as – weekly tests, monthly tests, topic wise tests, full chapter tests etc. and doubt discussion classes which ensures your complete understanding of concept and subject.
(iii) Remain focused
To be focus in your studies you must kept the following points in your mind:

(a) Make your study plan:
Making a planner daily, weekly or monthly will surely help you to manage your time wisely. And never quit until you have achieved your daily target.

(b) Solve numerical questions daily:

Solving numerical problems daily will help to improve problem solving speed. Set a time limit for the while solving questions, this will be of great help to you.
(c) Solve previous year question papers:
To know the pattern of the questions you must approach the previous year question papers.

(d) Analyze your mistakes:
As this is your 2nd attempt of JEE. So, analyze your mistakes, contemplate on them and this time make them as your strengths rather than your weakness.

(e) Clear your basic concepts:
Give extra efforts to clear your basic concepts. NCERT is the best book which can help you to have grip on your concepts. When asked by Ananye Agarwal (AIR-3 in JEE-Advanced) about the advice he wants to give his juniors, he told that it is very important to focus on the basics because 80% of the questions that appear in the exam are from the basics.
(iv) Start with the difficult zone
The part that seems you to be difficult, first make a strong grip on that part. Give your initial months to make it an easiest zone. Solve as many questions you can on that subjects or chapters in which you feel somehow difficulty in understanding.
(v) Take Guidance from Teachers and peers
Guidance is required to excel in any field of your life. Your coaching teachers can guide you and can tell you the best ways to improve your efforts. Ask your doubts or queries you have in any topic. Associate with those friends who motivate you. Take proper rest, try to sleep early and wake up early. Proper diet is needed to have good health which is also very important.
Now, let's move on to discuss the DON'ts
(i) Don't get bored
As you have to go through the whole syllabus again. It might sometimes lead to frustration. So, whenever you feel like bored refresh your mind by taking a nap or revising the concepts which you had done the previous day.
(ii) Don't socialize too much
As this is your precious time, as now you have to complete 2 years syllabus in a span of one year. So, it's obvious to prioritize your time. Try to save that time which you spend on facebook, what's app or any social site.

And don't worry. Worrying will never ever help you. Just focus on your goal and be prepared for the upcoming JEE 2018.
Top 9 questions that should be asked before choosing a good coaching institute
Newton's Laws of Motion II : JEE Main Physics Solved Question Paper