What is goal and why is it important for your success? A goal is combination of our aims and objectives so that we can achieve our desired result and measure our performance too with the standards we have set for ourselves. The goal gives us direction to work towards success and our required objectives.
How to find your goals? Goals are derived from your passion and commitment towards your aim. Students can know here to identify your goals by analysing these most basic but important questions mentioned below –
Ques: What is important for you and why? What all people and things are valuable to you?
List out everything valuable for you like your academics, extracurricular such as dance, singing, music, sports or important people in your life like your parents, siblings, friends, teachers, or even your pets. Also, the reasons or things and people like your parents who are your ideal because of good values and things they do for you or hobbies like dance, reading, writing because it relieves your stress and help you express yourself and your talent.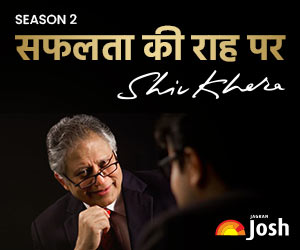 Ques: What made you feel important in your life? Or what were your past achievements which boosted your morale?
Students need to review things that boosted their morale in the past like good performance in a subject which they felt was difficult to pass and praising by parents or teachers for your achievement in any sport or activity or winning any tournament and everyone cheered you for your performance. It could be even little success which made you feel good such as you helped your friend in homework or you helped a disabled or old person which gave you happiness in return. All these achievements help you to do better and become strength of motivation and self appreciation/respect.
How students can improve their overall skills?
Ques: What are your best qualities? Identify your strong points.
Here you need to list your positive and good qualities, for example, subjects in which you have strong grip or your talent like art, technology, writing skills, creative communication like storytelling, recitation as well as interpersonal skills like public speaking, confidence or inner qualities like hard work, emotional control, reading, confidence, quick learning etc.
Ques: How to indentify your passions?
Passion is the driving force in helping you achieve the things you love to do. For finding your passion, you have to point out the things you extremely love doing like reading, writing, sports etc. These are activities which you would do even if some hurdles come in between and you won't stop doing these passionate tasks. By identifying passions you would also get a sense of your goal direction too as it gives us happiness, satisfaction and ultimate success to work for our passionate things.
Ques: Why you should identify negative points in you?
Identify your bad qualities which stop you to achieve your goals like delaying tasks, laziness, lack of prioritisation of things, underestimating yourself, over thinking, not valuing time, and negative thinking etc.
National Talent Search Exam 2018 announced for class 10 students
Ques: What should be the ideal way of life for you?
We all consider good lifestyle or improvements in our way of living for making our regular life special. For our ideal lifestyle, we have to identify our goals and measures to achieve them.
Ques: What additional skills you want to learn?
You must want to improve your overall skills by learning new language/s, learning music or photography/video-graphy or computer skills. List out all such skills you want to attain along with your academics.
Ques: What is your big dream?
We all want to achieve something big and also only we have the ability to fulfil our dreams with determination. You need to be passionate towards fulfilling your dream and the purpose of life. Your dream directs you to your goals and brings happiness, stability and satisfaction with which you can be content for rest of your life.
Conclusion: Students need to identify their goals and objectives because it helps them discipline their life, in prioritisation of tasks, and satisfactory result. Goals define our purpose of life, our passion and our contentment with things in life. No person has achieved success without goal and hence to be successful we require a goal.