IIMs will now offer degrees instead of diplomas as per IIM Bill 2017
IIMs all set to offer degrees instead of Diploma for their flagship programmes.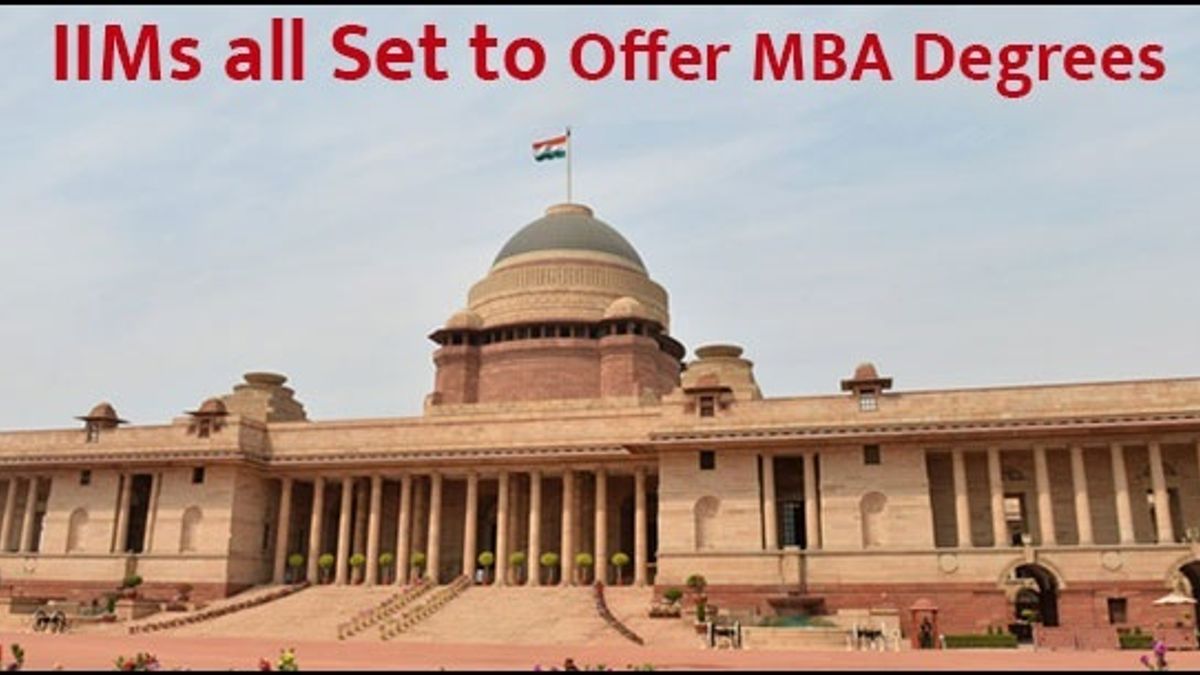 IIMs will now offer degrees instead of diplomas as per IIM Bill 2017
At the end of the day, all the matter is a degree from IIMs. IIM students from the 2016-18 and 2017-19 batches are now going gaga over the news that was declared by the Rajya Sabha in its winter session. The parliament has awarded complete autonomy to IIMs to spread their branches in international soil. The IIM 2017 bill passed by parliament brought about a major change in awarding Degrees instead of Diplomas by the IIMs to its students for the flagship courses. The IIM Bill 2017 was passed by Rajya Sabha on 19th December 2017, and is now waiting for its approval from the Honorable President of India, which may get approved within 15 days. The Bill was earlier passed by Lok Sabha on 9th February 2017.
In case, you are interested to know more SNAP exam 2017, here is an in-depth analysis of that
It's after the IIM Bill Act 2017, nearly 10 thousand students of 2016-18 and 2017-19 batches of all the 20 IIMs campuses will be awarded MBA degree instead of Post Gradate Diploma in Management. This is not only satisfying for IIM students but also will open the doors for higher studies. Subsequently, the next IIM batches from 2018-20 and so on will also be awarded Degrees instead of Diplomas.
Final implementation after IIM Act 2017 is passed
The IIM Bill 2017 passed by Rajya Sabha is the job half done, and is waiting for approval from the President of India to make it IIM Act 2017. It is expected that the final approval will be given by the Honorable President of India within 15 days. And, after that, the IIM Act will be in action.
The MBA programmes of IIM for which degrees will be conferred instead of diplomas are as follows:
| | | |
| --- | --- | --- |
| IIMs | Existing diploma Programmes | MBA degree with reference to IIM Act 2017 |
| IIM Ahmedabad | PGP, PGP-FABM | MBA, MBA-FABM |
| IIM Amritsar | PGP | MBA |
| IIM Bangalore | PGP | MBA |
| IIM Bodh Gaya | PGP | MBA |
| IIM Calcutta | PGDM | MBA |
| IIM Indore | PGP (Indore, Mumbai), PGP-HRM | MBA, MBA-HRM |
| IIM Jammu | PGP | MBA |
| IIM Kashipur | PGP | MBA |
| IIM Kozhikode | PGP | MBA |
| IIM Lucknow | PGP, PGP-ABM, PGP-SM | MBA, MBA-ABM, MBA-SM |
| IIM Nagpur | PGP | MBA |
| IIM Raipur | PGP | MBA |
| IIM Ranchi | PGDM, PGDHRM | MBA, MBA-HRM |
| IIM Rohtak | PGP | MBA |
| IIM Sambalpur | PGP | MBA |
| IIM Sirmaur | PGP | MBA |
| IIM Tiruchirappalli | PGP, PGPBM | MBA, MBABM |
| IIM Udaipur | PGP | MBA |
| IIM Visakhapatnam | PGP | MBA |
| RGIIM Shillong | PGP | MBA |
A win-win situation for IIMs and its students
The major benefits of IIM Bill 2017 for the students are listed below:
A way for higher studies
Until now, students were facing hindrance in pursuing higher studies with their Diplomas. However, with the IIM Act 2017, IIM Students will now be awarded degrees that are globally accepted for pursuing higher studies in Management.
International companies calling!
IIM Students were finding it difficult to get international job offers with their Diplomas as international recruitment companies have their own additional requirements. Nevertheless, with the MBA degrees, students can easily find jobs in abroad in those companies that are specifically looking for degree holders.
How IIMs will gain from this bill?
The IIM Bill gives complete authority to the IIMs to offer MBA degrees rather than Diplomas. Now, the MBA degree which they will offer has global acceptance. IIMs now don't need the support of additional certificates. In addition, with this bill, IIMs will get more recognition in foreign countries. The bill also grants special power to the Board of Governors of IIMs who can now make necessary changes to analyze the performance of the respective IIM College. Importantly, the IIM Bill 2017 gives sufficient space to IIMs to spread their wings in foreign soil and make their presence felt globally. This will be quite an achievement in the field of Indian Management studies.
An inspirational factor for new IIMs
The older IIMs like IIM Ahmedabad, IIM Kolkata, IIM Bangalore and IIM Lucknow needs no introduction as they all have established their reputation and prestige in terms of management education and placement offers. However, the new IIMs that started to function lately are finding it difficult to fill their full admission seats and are also lagging behind in placement offers despite carrying the tag of IIM brand. Therefore, the IIM Bill 2017 will be a major advantage for newer IIMs as they can offer MBA degrees to their students and also collaborate with international institutes to fine-tune their education system. This will give these IIMs a major boost and their repo in future will increase big time.
As we always value your feedbacks, please make sure to pen down your thoughts in the comment box below. You can also share this article in your friends circle to let them know about the new amendment in IIMs. Also, don't forget to visit jagranjosh.com, and subscribe to our newsletter in order to stay updated with similar stories.