Teachers Day Board Decoration Ideas: Teachers Day is celebrated on 5th September every year to honour the contributions of teachers to the society. Teachers play an indispensable role in shaping young minds and nurturing future leaders. As Teachers' Day 2023 approaches, it's time to show your appreciation and admiration for their commitment and hard work by creating vibrant and engaging board decorations. You can create eye-catching displays that celebrate educators' profound impact and engage everyone's hearts and minds. Here, we have presented some of the best Teachers' Day Board decoration ideas for students which are creative, thoughtful and simple. So, explore the best designs for your classroom board decoration to make this Teachers' Day a special one for your mentors.
Also Check: Janmashtami 2023: 7 Best Board Decoration Ideas for Students to Celebrate Krishna's Birthday

Check the top 5 Teachers' Day board decoration ideas below:
1. Thank You Teacher Banner: This is a simple but effective way to show your appreciation for your teachers. You can make a banner using construction paper, glitter, and markers and hang it on the classroom board. Then adorn this banner with a "Thank You Teacher" message written in big letters. Decorate it with hearts, stars, or other symbols of appreciation.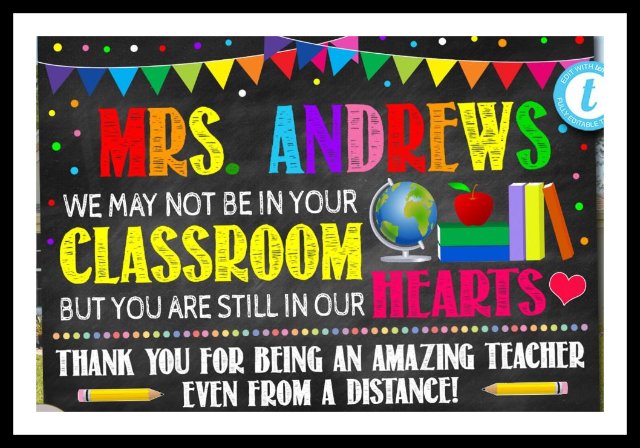 Also Read: 10 Most Thoughtful Gift Ideas for Teachers on Teacher's Day
2. Words of Appreciation: This is another simple but meaningful way to decorate your classroom board to celebrate Teachers' Day 2023. What you need to do is just cut out different words and phrases that describe your teachers, such as kind, helpful, inspiring, and intelligent. Arrange the words on the board in a creative way.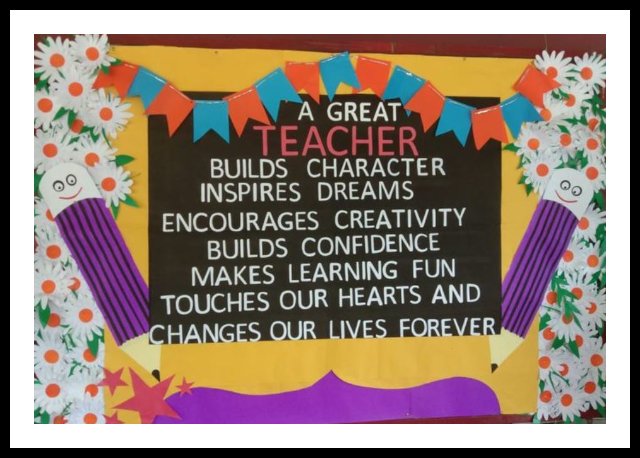 3. Teachers Day Collage: This is a fun and creative way to celebrate Teachers Day and express your love and appreciation for teachers. Collect pictures of your teachers, along with photos of your classmates and yourself. Paste this collage on the board in a pattern. Do not forget to write a heartfelt note to express your gratitude and make the design more meaningful.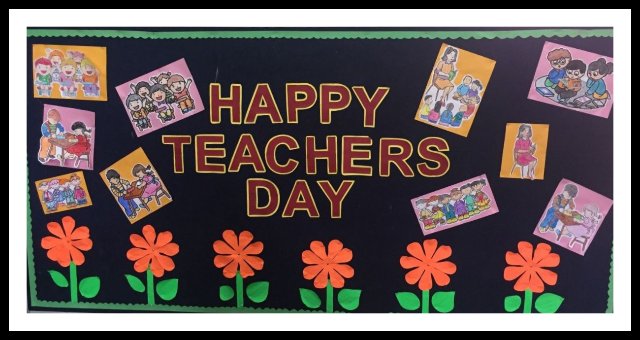 4. Teachers Day Message Board: This is I think the the best way for students to share their thoughts and feelings about their teachers. Ask all your classmates to write on the board the words of appreciation and thankfulness for the teacher. Keep these messages written in a pattern that is visually captivating. They can also draw pictures, and symbols and share anecdotes about their favourite teachers to make the message board more appealing and welcoming.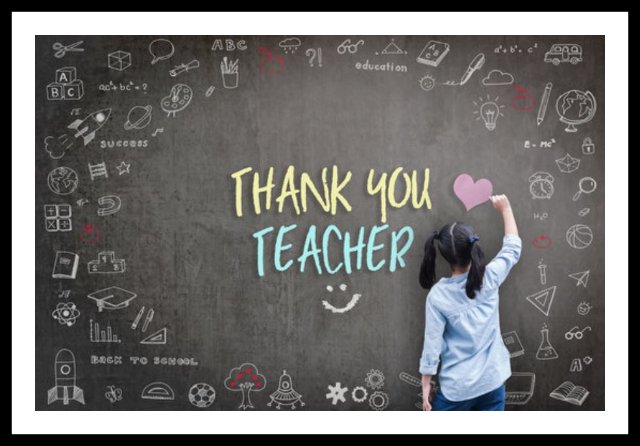 Also Read: Teachers' Day 2023: Check Top 5 Classroom Decoration Ideas with Images
5. Board of Inspiration:
Transform your board into a visual journey of inspiration by including images of notable educators, iconic quotes, and pictures that show how education has evolved over the years. Include snapshots of renowned teachers, accompanied by their memorable words of wisdom. Enhance the display with illustrations of old and new classrooms to demonstrate the change in the education system and help everyone understand how contemporary methods of teaching have evolved.
These are just a few ideas to get you started. Be creative and have fun decorating your classroom for Teachers Day! You can also check below some very easy board decoration ideas for Teachers' Day:
i. Design with colourful chalks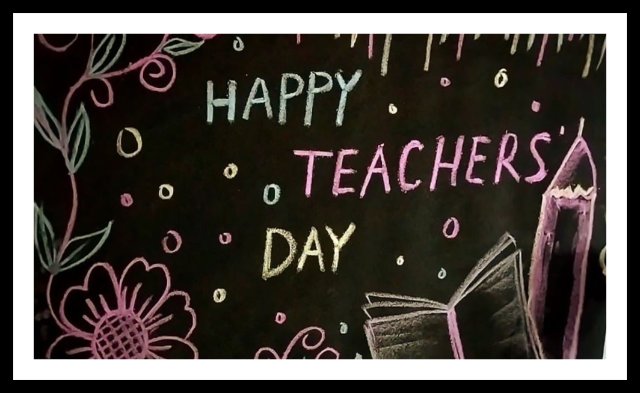 ii. Easy design displaying objects used to teach students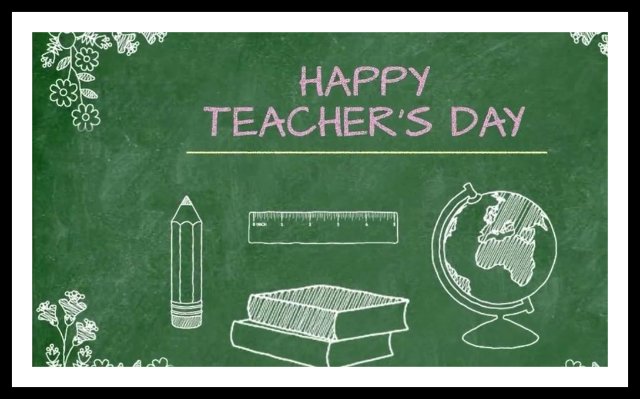 iii. Teachers' Day easy board decoration idea: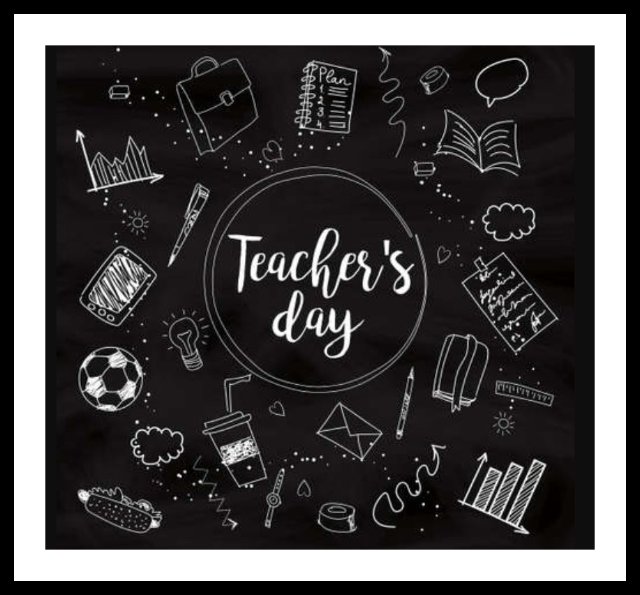 Here are some additional tips to make your board decorations more attractive and pleasant:
Use bright colours and festive decorations to create a welcoming atmosphere.
Keep the decorations simple, clean and orderly to keep them clearly visible and captivating.
Involve each student in the decorating process so that they feel a sense of ownership and get a chance to express their thoughts.
Make sure the decorations are thoughtfully designed to reflect appreciation and inspiration.
Also Read: