SSC CGL 2017: Things that are not going to change
As SSC has recently notified the exam for SSC CGL 2017 and online form to be available from 16th May 2017 and same get delayed for some official reasons. in this article, we have carried all the information/particular that are not going to change and you should not worry about. read full story.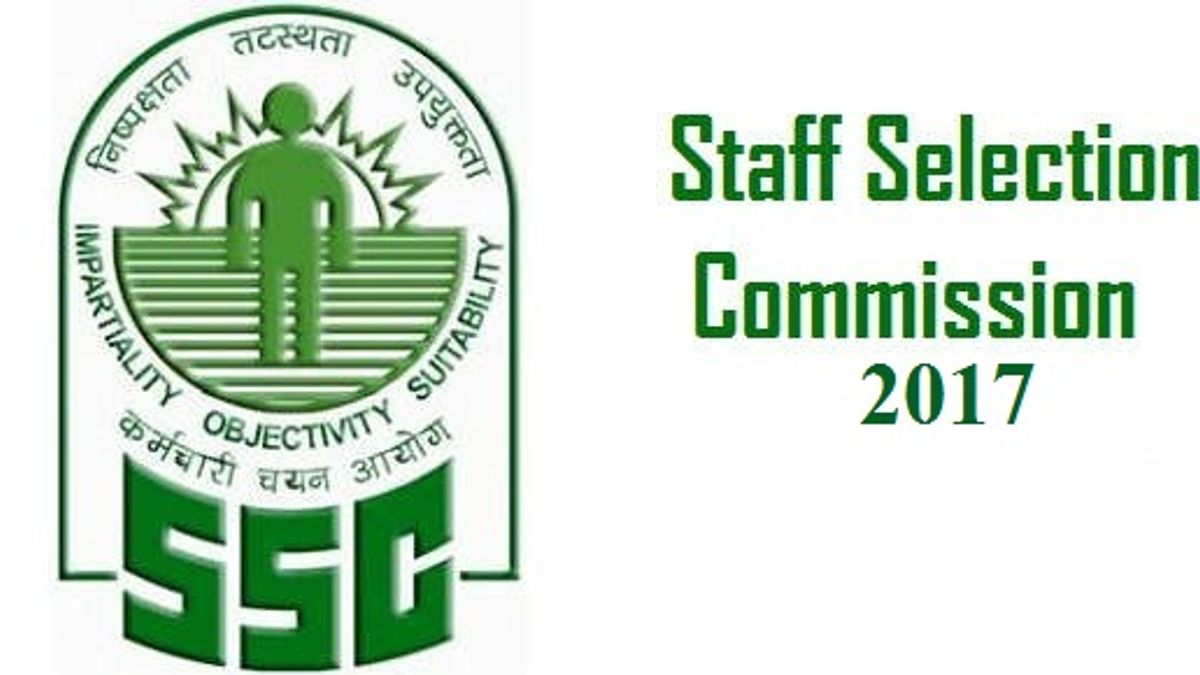 SSC CGL Exam 2017
As per the notification released on SSC official site www.ssc.nic.in, the online application of SSC CGL exam 2017 will be made available from 16th May 2017 to 16th June 2017. Every year SSC conducts CGL exam for recruiting Group 'B' and 'C' gazetted officers at various posts. Assistant Section Officer (Central Secretariat Service), Income Tax Inspector (CBDT), Assistant (Intelligence Bureau), Assistant (Central Vigilance Commission), Inspector (Examiner), Assistant (Ministry of External Affairs), Divisional Accountant (Offices under CAG), Assistant (Ministry of Railway), Assistant (Other Ministries/Departments/ Organizations), Inspector, (Central Excise), Inspector (Preventive Officer), Sub Inspector (Central Bureau of Investigation), Assistant Enforcement Officer (Directorate of Enforcement, Department of Revenue), Inspector of Posts (Department of Post), Assistant (AFHQ), Inspector (Central Bureau of Narcotics), Statistical Investigator Gr.II (M/o Statistics & Prog. Implementation), Sub Inspector (National Investigation Agency (NIA)) being a few of them.
As we know, that SSC had done major changes in the assessment policy since last year. In this article, we will discuss about the format/aspect of the examination that are not going to change. However, before coming to that, first let us discuss the event calendar as per the official notification.
SSC exam topper strategy and advice to excel in exams
SSC CGL 2017 Important Dates
• Opening Date of Registration: 16th May, 2017 (5 PM onwards)
• Closing Date of Online Registration: 16th June, 2017
• Exam Date of CGL 2017 Tier – I: 1st August, 2017 to 20th August, 2017
• Exam Date of CGL 2017 Tier – II: 10th November, 2017 to 11th November, 2017
• Exam Date of CGL 2017 Tier – III: 21st January, 2018
• Skill Test/Computer Skill Test/Interview Test/Document Verification: Feb, 2018

How to prepare for English in 3 months for SSC exam?
Particulars in which no changes are expected
1. Examination centres: - it is observed that SSC has not introduced any policy regarding this in the last few years. It has examination centres as per the regions and SSC reserves rights for allocating exam centres. Now, you may be thinking that how SSC allocates exam centres. So, let us find out: -
i. State will be the same as you fill in the online form. However, sub-centre is allocated as per the hall/ticket number. In case, if there are a large number of candidates in comparison to the available capacity, then such candidates are shifted to the nearest sub-centre.
ii. Women and physically challenged candidates are exempted/ relaxed. They usually get the desired/filled examination centre.

2. Age limit: - The age limit determined by SSC for most of the posts are between 18-27 years and generally not exceeding to 30 years. This criteria must be fulfilled by every candidate except the reserved category i.e. SC/ST/OBC/ physically challenged candidates. The age will be calculated from the high school mark sheet.

3. Educational eligibility criteria: - The minimum eligibility criteria for SSC CGL exam is graduation from a UGC approved university as on the examination date. If any candidate is found not to have fulfilled these criteria, then his candidature will be subjected to cancellation.

4. Exam pattern: - As SSC has done the major changes in the exam pattern last year by splitting the whole examination process into four tiers, namely, the written examination i.e. Tier-I & Tier-II, letter/essay writing test i.e. Tier-III and finally Tier-IV which includes computer efficiency/skill test.

5. Exam Syllabus: - The syllabus for qualifying in SSC CGL is invariable and distinctive as it tests candidates' ability based on his cognitive, aptitude and proficiency skills in English. It has very specific syllabus for Tier-I & II, whereas in Tier-III & IV, there is no specified syllabus; It is totally based on your comprehensive and computer efficiency skills.

How SSC promotes their officers recruited through CGL entry?
We expect that the above said criteria will not change for the 2017-18 session. As the order of the day, government jobs are very eminent in the youth. Hence, there is a tremendous competition in such examinations, as you will be posted across the nation under ministries as a gazetted officer, which are above all other jobs. So, start preparing for the exam systematically. For more updates/news, keep on visiting us.
All the very best!