Top 5 Govt Jobs of 12 June 2018: 3000+ Vacancies in Bank, Indian Army for Engineer, Specialist etc.
Top 5 Govt Jobs of 12 June 2018: View 3000+ Vacancies in Bank, Indian Army, WBPSC, WBHRD and other organizations for Engineer, Medical Specialist, Bank PO and Other. Get more details here.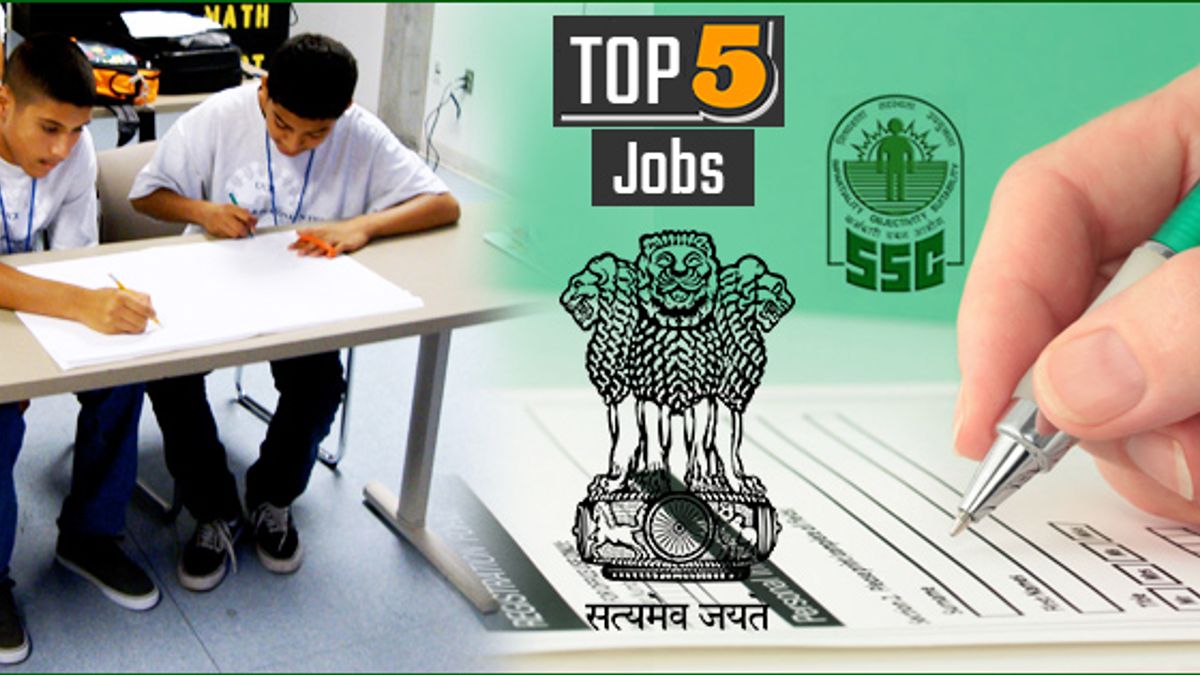 Top 5 Govt Jobs
3000 plus vacancies have been notified by the various government organizations under banking sector, armed forces including paramedical positions, fireman and many more.
Jagranjosh 'top 5 govt jobs of the day' series has brought to you the 5 most trending jobs of today. Bank of Baroda has invited application for 600 Probationary Office posts from graduates vying for jobs in the banking sector. Candidates need to enrol for 9 months course to join the bank as Probationary Office.
WBPSC has notified 1452 Fireman Operator posts for the West Bengal Fire Services under The Department of Fire & Emergency Services. This job may appeal to the candidates seeking challenging jobs in govt sector. Candidates will be tested for eligibility through written examination, physical measurement test, endurance test and personality test.
Engineering graduates may have a look at the 105 Assistant Engineer posts for Haryana Vidyut Prasaran Nigam Limited (HVPNL), Haryana Power Generation Corporation Limited (HPGCL), Uttar Haryana Bijli Vitran Nigam Limited (UHBVNL) & Dakshin Haryana Bijli Vitran Nigam Limited (DHBVNL) under Haryana Power Utilities.
West Bengal Health Recruitment Board (WBHRB) seeks paramedical professionals having DMLT for Medical Technologist (Lab) post. Eligible candidates can apply for the 725 vacancies before the 18 of June 2018.
Govt job aspirants looking for the career opportunity with the armed forces may check out the Indian Army Recruitment Rally 2018 at Siliguri (WB) and Palzor Sports Stadium, Gangtok, Sikkim for Soldier General Duty.
Stay connected and get regular top 5 govt jobs updates exclusively at Jagranjosh.
Detailed Notification
Bank of Baroda Recruitment 2018, 600 Vacancies for Probationary Officer (Bank PO) Notified

WB PSC Recruitment 2018, Apply for 1452 Fireman Operator Posts

Haryana Power Utilities Recruitment 2018: Apply Online for 105 Assistant Engineer Post

WB HD Recruitment 2018, 725 Vacancies for Medical Technologist (Lab) Post

Join Indian Army Recruitment Rally 2018 for Soldier General Duty Posts, Apply before 24 Jun