Check the Cut-Off Scores Expected in UPSC Mains 2021 here. Union Public Service Commission (UPSC) conducted the UPSC Mains Paper 3 and 4 on the 9th of January 2022. The candidates who appeared for both these papers gave mixed reviews on both sets. Check here UPSC Mains Paper 3 and Paper 4 reviews, GS-3 & GS-4 paper analysis, expected highest and lowest scores in UPSC Mains exam here.
UPSC 2022: Suhas LY - An IAS Who Administers Districts & Wins Medals in Paralympics

UPSC Mains 2021: Paper-1 (Essay) Analysis, Last-Minute Tips by Experts for GS-1, GS-2 Preparation

UPSC 2022: What Are IAS Cadre Rules & Proposed Amendments? Check Now!

UPSC Mains 2021: (GS-3, GS-4) Paper 4 & Paper 5 Analysis
UPSC this year came up with typical Paper 3 and 4. With GS Paper 3 having questions like Explain the difference between computing methodology of India's Gross Domestic Product (GDP) before the year 2015 and after the year 2015 to The Nobel Prize in Physics of 2014 was jointly awarded to Akasaki, Amano and Nakamura for the invention of Blue LEDs in the 1990s. How has this invention impacted the everyday life of human beings? candidates shuffled their heads between economics, science and geography. This year's questions were as last year's very applicative and practical. Less theoretical questions were asked this year as well.

UPSC 2022: Only Self Study & Internet Needed To Crack Civil Services- IAS Saloni Verma & Prakhar K Singh Suggest Strategy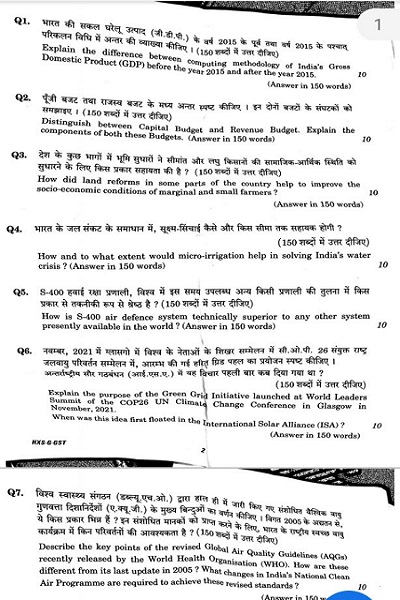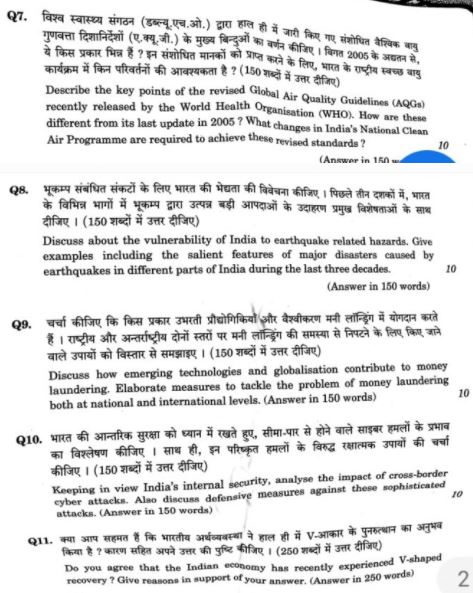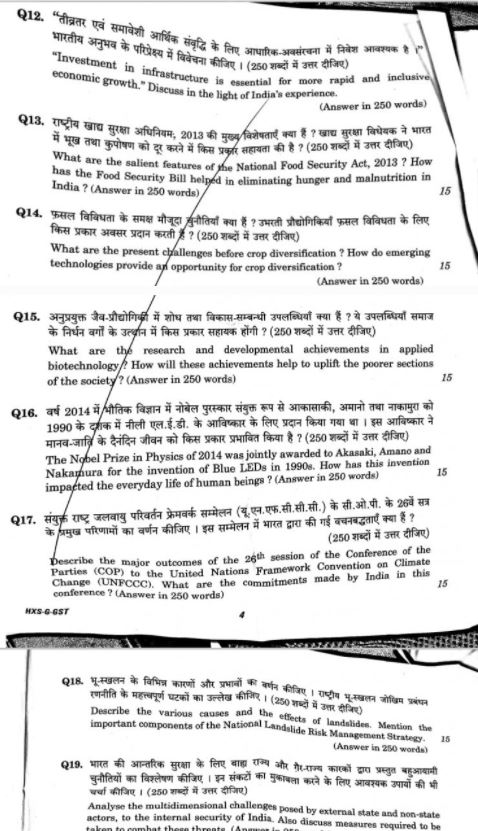 The ethics paper was always very applicative. This year, it had many elements of theory too. Questions that were asked were like Identify five ethical traits on which one can plot the performance of a civil servant. Justify their inclusion in the matrix, or Identify ten essential values that are needed to be an effective public servant- Describe the ways and means to prevent non-ethical behaviour in public servants. Then came the quote test for candidates where they had to justify some quotes like
"Every work has got to pass through hundreds of difficulties before succeeding. Those that persevere will see the light, sooner or later" – Swami Vivekananda

"We can never obtain peace in the outer world until and unless we obtain peace within ourselves" – Dalai Lama

"Life doesn't make any sense without interdependence. We need each other, and the sooner we learn that it is better for us all" – Erik Erikson
The major battle in Ethics paper or GS Paper 4 is always of containing the words of the answer to the limit.
In case the candidates are successful in doing that they get to score good marks.
UPSC Result 2020 Cut off released: Just 46.6% marks required to qualify- Check category-wise minimum score for UPSC 2020 Prelims, Mains here

UPSC Mains 2021: Expected Mains (Cut-Off) Scores by Experts
This year analysing the papers the experts are of the view that this year cut off would be similar to the previous year. The UPSC Mains Final Cut-offs were the lowest in past 5 years. "It could be in six years this time, as the papers that have been set this year were the most difficult for the candidates to attempt since last 6 six years," said the head of a famous coaching institution for UPSC Preparation in Delhi.
Check UPSC Final Cut-Offs 2020 below.
| | | | |
| --- | --- | --- | --- |
| Category | CS (Prelim) | CS (Main) | CS (Final) |
| General | 92.51 | 736 | 944 |
| EWS | 77.55 | 687 | 894 |
| OBC | 89.12 | 698 | 907 |
| SC | 74.84 | 680 | 875 |
| ST | 68.71 | 682 | 876 |
| PwBD-1 | 70.06 | 648 | 867 |
| PwBD-2 | 63.94 | 699 | 910 |
| PwBD-3 | 40.82 | 425 | 675 |
| PwBD-5 | 42.86 | 300 | 465 |
This year the experts are predicting the following Mains cut off 2021
| | |
| --- | --- |
| Category | CS Mains Expected 2021 |
| General | 720∓5 |
| EWS | 670∓5 |
| OBC | 675∓5 |
| SC | 660∓5 |
| ST | 650∓5 |
UPSC Mains 2021: Candidate Reviews (GS Paper 1, 2, 3, 4)
Candidates outside the exam centre were seen having mixed reviews majorly.
When the reporters asked the candidates at a centre in Noida about the difficulty scale of the paper, it was classed as 8/10 by many students appearing.
"We are not expected to know every questions answer, and we did not know as well," snapped one candidate.
The candidates this year are expecting better cut-offs than the previous year. Mehek, a candidate from Delhi Centre said that she was confident of scoring better this year than her last year's score. She slipped short of 20 marks last year to qualify Civil Services Exam.
This year thus candidates are predicting a higher final cut off while the experts stick to the lower side. Although still, a lot depends on UPSC Interview. Hope to see UPSC toppers soon!
UPSC 2022: Best Optional Subject In UPSC Syllabus to Successfully Clear The IAS Exam