Entrepreneur Vivek Ramaswamy runs for GOP Presidential Bid, 2nd Indo-American after Niki Haley
Vivek Ramaswamy, Biotech Entrepreneur has announced his candidacy for the 2023 Republican nomination. He becomes the second Indian-American after Nikki Haley to enter the race for Presidential Elections. Know about his political views and more.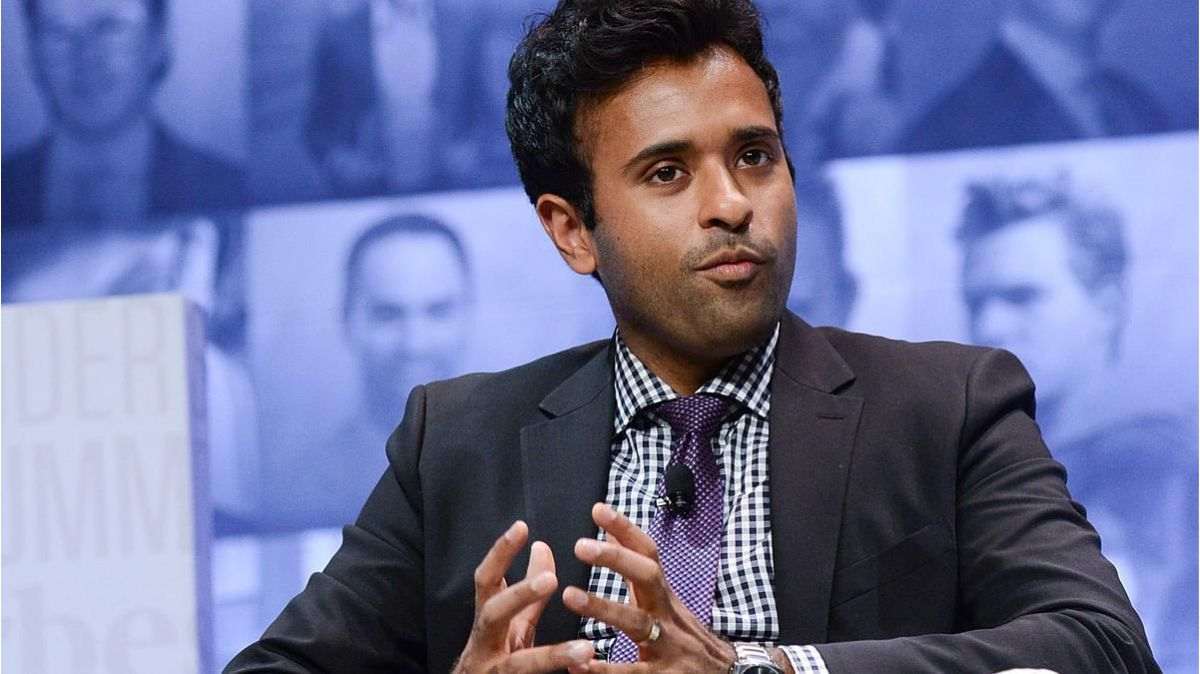 Vivek Ramaswamy to participate in US Presidential Elections 2024
US Presidential Elections 2024
The Indian-American Biotech Businessman Vivek Ramaswamy officially declared today i.e. February 22, 2023 (Wednesday) that he will participate in the 2024 Presidential Election in the United States. He becomes the second Indian-American to launch his candidacy for the Republican nomination. After Nikki Haley, former US Ambassador to the UN launched her US Presidential Bid about a couple of days ago, now Ramaswamy will also be running for the same.
In different messages posted by Vivek Ramaswamy on the Twitter handle, he stated that "We've celebrated our "diversity" so much that we forgot all the ways we're really the same as Americans, bound by ideals that united a divided, headstrong group of people 250 years ago." He further believes that these ideals still exist. Also, he declared his run for the next year's US Presidential Bid. Apart from Vivek and Nikki, former President Donald Trump also declared his candidature recently.
We've celebrated our "diversity" so much that we forgot all the ways we're really the same as Americans, bound by ideals that united a divided, headstrong group of people 250 years ago. I believe deep in my bones those ideals still exist. I'm running for President to revive them. pic.twitter.com/bz5Qtt4tmm

— Vivek Ramaswamy (@VivekGRamaswamy) February 22, 2023
About Vivek Ramaswamy

Vivek was born in August 1985 in Ohio's Cincinnati. He is the son of Indian immigrants from Kerala state who moved to the United States. His father worked at the General Electric Plant in Evendale, Ohio whereas his mother was a geriatric psychiatrist in Cincinnati.

Talking about his educational background, he holds an Undergraduate Degree and Majors in Biology from Harvard College in the year 2007. Later on, he went to Yale Law School to pursue a Doctorate in Jurisprudence.

According to his profile in New York published in December 2022, he has served as the President of the Harvard Political Union while completing his college studies. Also, he has given various performances of "Eminem covers and original free-market-themed rap songs as a kind of alter ego called Da Vek." He often went to Kerala while growing up to spend summer time with his family.

Upsurge in Entrepreneurship

After he started and then sold out his technology company in his early 20s, he joined a New York-based hedge fund company and also took a standup-comedy class. In 2014 Ramaswamy set up Roivant, a pharmaceutical venture which focused on applying technology to drug development. The business quickly gained popularity and in 2015, it was featured on the cover of Fobes magazine which showcased him as "The 30-Year-Old CEO Conjuring Drug Companies from Thin Air."

After he dropped out from the position of the Chief Executive Officer (CEO) of Roivant Sciences in 2021, he co-founded Strive Asset Management, an Ohio-based asset management firm that received financial support from the billionaire entrepreneur Peter Thiel along with his law school friend, JD Vance, who is a venture capitalist. According to the American weekly magazine, New Yorker, Ramaswamy considers Strive as an "anti-woke" asset-management firm, which does not ask the companies it invested in to "push political agendas".

Political Thoughts of Vivek Ramaswamy

In the most recent years, Ramaswamy has significantly emerged as a "conservative pundit", especially after his many appearances on Fox News Channel (FNC). Ramaswamy, a 37-year-old businessman is widely known for his strong views and for opposing the "Black Lives Matter Movement", "cultural totalitarianism" enforced by "liberal elites", mask mandates as well as US-border protection. He is a stronger promoter of meritocracy in every field including immigration.

In an interview with The New York Times, he stated that if he will be elected as the US President, his foremost action would be to revoke Executive Order 11246 which has banned discrimination and necessary action will also be taken for federal contractors since 1965.
Also Read: Putin Declares Russian Withdrawal from New START Treaty, Know more about this treaty
Take Weekly Tests on app for exam prep and compete with others. Download Current Affairs and GK app
एग्जाम की तैयारी के लिए ऐप पर वीकली टेस्ट लें और दूसरों के साथ प्रतिस्पर्धा करें। डाउनलोड करें करेंट अफेयर्स ऐप
Android
IOS