Antigua to revoke Mehul Choksi's citizenship, extradition process to begin after court nod
Antigua to revoke citizenship of fugitive jeweler Mehul Choksi, who is the key accused in PNB scam.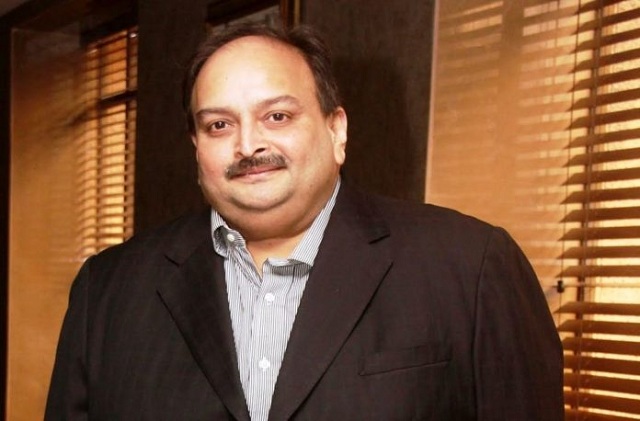 Antigua to revoke Mehul Choksi's citizenship, extradition process to India to begin soon
Antigua is likely to revoke fugitive Indian jeweler Mehul Choksi's citizenship. The announcement was made by the Prime Minister of Antigua, Gaston Browne on June 25, following extensive diplomatic pressure from India.

The Antiguan PM said "Choksi's citizenship was processed, he got through. We do have recourse, the reality is that his citizenship will be revoked and he will be deported to India." He added saying that it wasn't that the nation was trying to provide a safe harbor to fugitive economic offenders.

The Prime Minister added that once Mehul Choksi exhausts all his legal options, he will be extradited to India. "Presently the matter is before the court, so we have to allow for due process. We have conveyed to the Indian government that criminals also have fundamental rights and Choksi has a right to go to court to defend his position. But I can assure you after he has exhausted all of his legal options, he will be extradited," the Antiguan Prime Minister stated.

Mehul Choksi had earlier applied for the citizenship of Antigua and Barbuda and had managed to get through. He had also surrendered his Indian passport to the High Commission in Guyana. However, India's continuous efforts to pursue his extradition through legal and diplomatic channels finally saw a breakthrough and Antigua agreed to revoke his citizenship. Reportedly, wealthy foreign nationals can gain citizenship of Antigua by investing in the nation.

Once his Antiguan citizenship is revoked, Choksi's Indian citizenship will be restored, which will make his extradition process much faster. Whenever an Indian citizen acquires a foreign nationality, he is expected to surrender his Indian passport. Choksi and his nephew Nirav Modi, who is facing extradition trial in the United Kingdom, are the key accused in the Rs 13,500-crore-worth Punjab National Bank scam.

PNB Scam

The state-owned Punjab National Bank (PNB) disclosed on February 14, 2018 that it has discovered Rs 11,400 crore worth of fraudulent transactions at one of its Mumbai branches.

In a complaint to the Central Bureau of Investigation, PNB confirmed that two employees of its Brady House branch in Fort, Mumbai had allegedly issued fraudulent letters of undertaking, bank gauantees, to foreign branches of Indian lenders, making PNB liable for a loan amount worth Rs 11,356.84 crore.

The CBI in its chargesheet had named directors of Nirav Modi and Mehul Choksi's firms along with PNB officials and employees. However, both Mehul Chokshi and Nirav Modi and his family fled the country, days before the news of the scam broke in early 2018.

Nirav Modi is currently seeking political asylum in the United Kingdom. However, his extradition hearing is on and the Indian government has officially asked for his extradition.

Mehul Choksi, on the other hand, had told the Bombay High Court that he had left India for medical check-up and not to avoid prosecution in the case.

On December 25, Choksi told the local court that he will not be able to endure a 41-hour journey from Antigua to India due to his poor health and offered to join the investigation through video conferencing.

The Enforcement Directorate, however, told the Bombay High Court that it was ready to provide an air ambulance to bring the fugitive jeweler Mehul Choksi back to India for trial.