Ilham Tohti, jailed Uighur activist, wins EU′s Sakharov Prize
Ilham Tohti was sentenced to life in prison in September 2014 for his activism and to advocate China's Uighur minority.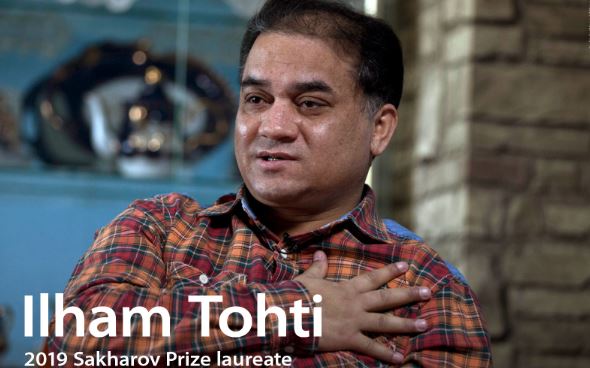 Image: europarl.europa.eu
Ilham Tohti is a renowned Uighur activist who recently announced as a winner of Sakharov Prize of European Union. He is a human rights defender and advocate of China's Uighur minority. He has been working for over two decades to foster dialogues between Chinese People and Uighur Muslims.
He was sentenced to life in prison in September 2014 for his activism. Experts believe that he is a voice of moderation and settlement in spite of what he has suffered. Chinese government convicted him of creating hatred and terror through his teaching on Uighur issues.
Ilham Tohti's work and prison
• European Parliament awarded him Sakharov Prize of human rights and described him a voice of moderation and reconciliation.
• As per the official website of the European Union Parliament, he was the host of Uyghur Online website where he used to criticize policies of the Chinese government for the exclusion of China's Uyghur population from Chinese development.
• He was creating greater awareness about the status of the Uighur community in Chinese society.
• The Chinese government declared him a separatist because of his actions and finally sentenced to life in prison.
Also Read | India wins four 2019 UNESCO Asia-Pacific Awards for Cultural Heritage Conservation
Awards and Recognitions
• In 2014, he was awarded PEN/Barbara Goldsmith Freedom to Write Award for his work in the face of adversity.
• In 2016 he was conferred with Martin Ennals Award for his restless work in the field of Human Rights.
• Apart from this, he also won Liberal International Prize for Freedom in 2017 and nominated for Nobel Peace Prize in 2019.
What is Uighur issue?
In recent years, Uighur people have become a subject of unparallel repression by the Chinese government. As per the data provided by European Union Parliament, more than 1 million Uighur Muslims have been detained in internment camps where they are forced to give up their religious and ethnic identity and swear loyalty of Chinese government.
Also Read | Ease of Doing Business Rankings: India jumps to 63rd place
Also Read | Col Chewang Rinchen Setu Inaugurated in Eastern Ladakh by Rajnath Singh