Newly discovered snail species named after Greta Thunberg
The participant researches collectively decided that it should be named after Greta therefore it was named 'Craspedotropis gretathunbergae'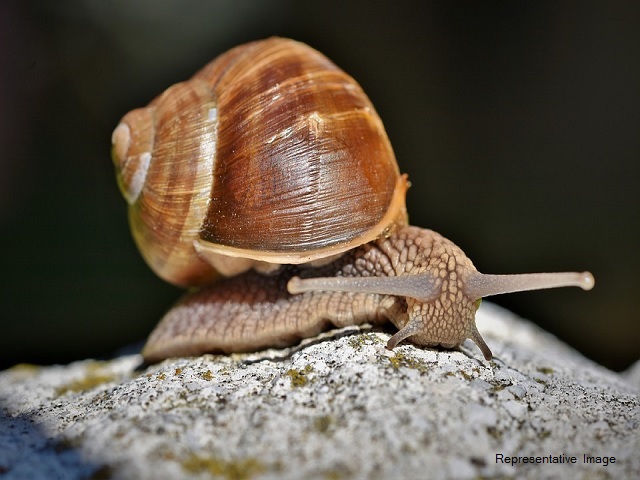 Image: Google
Scientists have recently discovered a new species of snail. The temperature-sensitive species is named Craspedotropis gretathunbergae. The scientists have given this name after the environmental activist Greta Thunberg. Scientists have been given this honor to Greta's efforts in spreading awareness towards climate change.
The study published in the journal 'Biodiversity Data' states that this species of snail belongs to the group Caenogastropoda. This species lives on the land and can affect by drought, extreme temperature fluctuations and deforestation. Other scientists, including Menno Schilthuijen of the Naturalis Biodiversity Center in the Netherlands, reported that the new species of snails were found close to the Kuala Belalong Field Studies Centre in Brunei.
Objective
Scientists said that their purpose behind naming it after Greta Thunberg was to inform the world about the impact and importance of Greta Thunberg's efforts.
About Research
Scientists said that all the work for the discovery of new species was done at a place where only basic facilities were available. They said that even an internet connection was not available. This research lasted for 10 days.
According to the report published in Biodiversity Data Journal, scientists conducted a vote on how to name the species. The participant researches and staff of National Park collectively decided that it should be named after Greta and finally it was named 'Craspedotropis gretathunbergae'.
Background
It was not the first time when the researchers of Taxon Expeditions' named a newly discovered after an environmental activist. In 2018, they decided to name a beetle's species after famous Hollywood actor Leonardo DiCaprio because of his climate activism.
Take Weekly Tests on app for exam prep and compete with others. Download Current Affairs and GK app
एग्जाम की तैयारी के लिए ऐप पर वीकली टेस्ट लें और दूसरों के साथ प्रतिस्पर्धा करें। डाउनलोड करें करेंट अफेयर्स ऐप
Android
IOS