Nilekani panel suggests 24x7 RTGS, NEFT, elimination of all charges
The panel has suggested that there should be no convenience fee on payments made to government agencies by customers.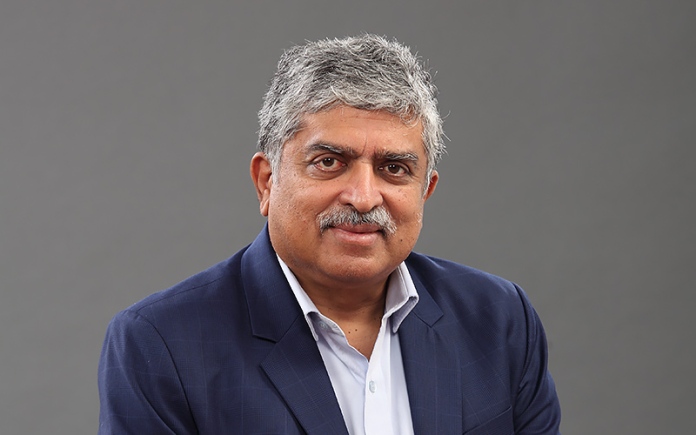 Nandan Nilekani
Nandan Nilekani committee has given some suggestions to promote digital payments in India. Nilekani panel suggested that RTGS and NEFT facility should be available 24x7. Also, it recommends duty free import of point of sales machines. Reserve Bank of India (RBI) was appointed this committee last month and it had submitted its recommendations to Governor Shaktikanta Das.
Major Recommendations
• The panel has suggested that there should be no convenience fee on payments made to government agencies by customers.
• It has also recommended that payment systems should use machine-driven, online dispute resolution systems to handle complaints.
• Panel felt customers must be allowed to initiate and accept a reasonable number of digital payment transactions with no charges.
• RBI and the government should put in place an appropriate mechanism to monitor the digital payment systems and make aggregated information based on blocks, and PIN code, available to all players on a monthly basis, so that they can make the necessary adjustments," said the report released by the RBI.
Recommendations for Industry
The committee has noted the number of suggestions received from the industry related to the KYC and customer on boarding process. To ease the difficulties faced by the industry the committee recommends a multi-pronged strategy to meet legal and regulatory requirements. This includes encouraging innovation in the process, creating industry wide mechanisms to share data with customer consent, and using a KYC compliant account to open another.
Recommendations include, opening a second financial account with the same institution, or a sister institution; Opening a wallet account, by loading it from a KYC compliant bank account; Opening a mutual fund account, by funding it from a KYC compliant bank account, while restricting that the folio continues to be funded from, and money refunded into that same account.
What are RTGS and NEFT?
• RTGS (real time gross settlement) and NEFT (national electronic funds transfer) are electronic payment methods that allow individuals to transfer funds between banks. Both these systems are maintained by the Reserve Bank of India. It is applicable only for money transfer within the country.
• In RTGS, funds transfer takes place on a real time basis. For example at the time the request is received, payment transfer takes place.
• RTGS is one of the fastest interbank money transfer facility available through banking channels in India.
• NEFT operates on a deferred settlement basis. Fund transfer under NEFT is settled in batches as opposed to the real-time settlement process in RTGS. The batches are settled in hourly time slots.
Also Read: Mayawati calls off BSP-SP alliance in by-poll elections: 10 important points from Mayawati presser