World No Tobacco Day: Significance, focus area and key theme
World No Tobacco Day 2019: Key Focus, significance, key theme and harmful impact of tobacco on the health of people's lungs.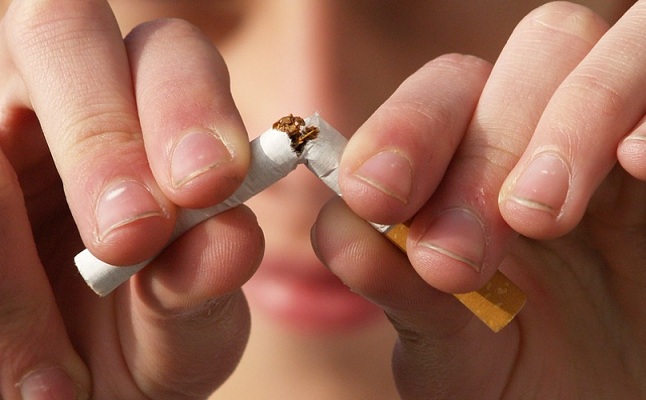 World No Tobacco Day 2019
The main focus of World No Tobacco Day 2019 is on "tobacco and lung health." The day is observed annually on May 31, 2019 by the World Health Organization (WHO) and its global partners.

World No Tobacco Day aims to raise awareness on the harmful and deadly effects of tobacco use and second-hand smoke exposure and to discourage the use of tobacco in any form.
The campaign aims to increase awareness on:
• Negative impact of tobacco on people's lung health, from cancer to chronic respiratory disease
• Fundamental role of lungs in the health and well-being of all people
No Tobacco campaign also serves as a call to action, promoting effective policies to reduce tobacco consumption and engaging concerned stakeholders in the fight for tobacco control.
World No Tobacco Day 2019 campaign – Goal

The reduction of tobacco usage and passive smoking is one of the most effective ways of improving lung health. However, there is considerably very less awareness among the people regarding the impact of tobacco smoking and second-hand smoke exposure on the health of people's lungs.

Hence, World No Tobacco Day 2019 campaign aims to raise awareness on the:

• Risks posed by tobacco smoking and second-hand smoke exposure

• Awareness on the particular dangers of tobacco smoking to lung health

• Magnitude of death and illness globally from lung diseases caused by tobacco, including chronic respiratory diseases and lung cancer

• Emerging evidence on the link between tobacco smoking and tuberculosis deaths

• Implications of second-hand exposure for lung health of people across age groups

• Importance of lung health to achieving overall health and well-being

• Feasible actions and measures that key audiences, including the public and governments, can take to reduce the risks to lung health posed by tobacco
Harmful effects of tobacco on lung health of people
The exposure to tobacco can affect the health of people's lungs in multiple ways such as:
Lung cancer: Tobacco smoking is the primary cause for lung cancer, causing over two-thirds of lung cancer deaths globally. Passive smoking at home or at the workplace also increases the risk of lung cancer.
Chronic respiratory disease: Tobacco smoking is one of the leading causes of chronic obstructive pulmonary disease (COPD), a condition that results in painful cough and breathing difficulties. The risk of developing the chronic disease is particularly high among individuals who start smoking at a young age, as tobacco smoke significantly slows lung development. Tobacco also aggravates asthma.
Reduced Lung growth and function: Tobacco smoking by pregnant mothers or their exposure to second-hand smoke can cause reduced lung growth and function in their infants. Young children exposed to second-hand smoke are also at the risk of getting asthma, pneumonia and bronchitis and frequent lower respiratory infections. Globally, an estimated 60 000 children die before the age of 5 of lower respiratory infections caused by second-hand smoke.
Tuberculosis: Tobacco smoking can cause Tuberculosis (TB), which damages the lungs and reduces lung function. About one-quarter of the world's population has latent TB, placing them at risk of developing active disease.
Air pollution: Tobacco smoke is also a leading cause of indoor air pollution, as it contains over 7 000 chemicals, 69 of which are known to cause cancer. Though smoke may be invisible and odourless, it can linger in the air for up to five hours.