Personality Test: Are You A Cancer? Your Zodiac Sign Reveals Your Hidden Personality Traits
Cancer Zodiac Sign Personality: People born between June 21 and July 22 fall under the zodiac sign of Cancer. The symbol of the Cancer zodiac sign is the crab, which represents their protective and defensive nature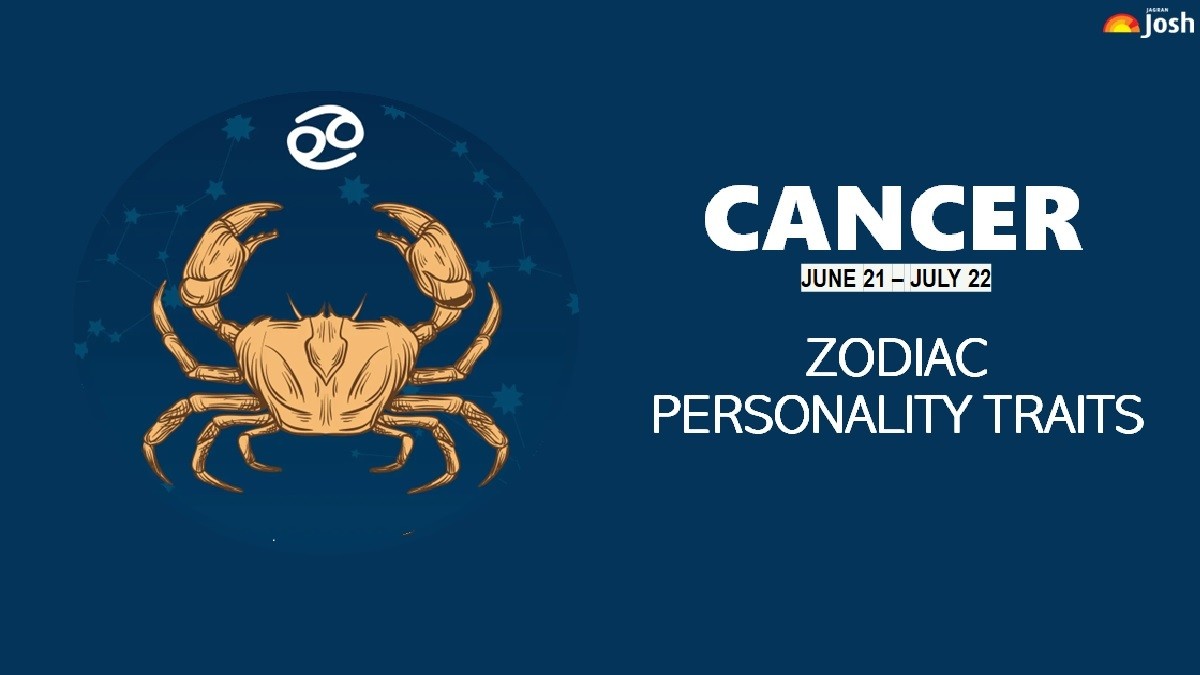 Cancer Zodiac Personality Traits and Career
Cancer Zodiac Sign Personality: People born between June 21 and July 22 fall under the zodiac sign of Cancer. The symbol of the Cancer zodiac sign is the crab, which represents their protective and defensive nature. They are often in tune with their emotions and intuition. They are very guarded and protective of their feelings. They usually keep their cards close to their hear. They are calm and collected. They stand tall in front of their family to safeguard them from all threats. Enjoying so far? Let us dive deep into the world of Cancerians.
What kind of a person you are if your zodiac is Cancer? What your personality traits? Know key facts about Cancer in love, career, strengths, and weaknesses. Also check below some career options for Cancer zodiac sign.
When does Cancer season start?
Cancer sun sign birth dates are on and between June 21 and July 22.
Personality Traits of Cancer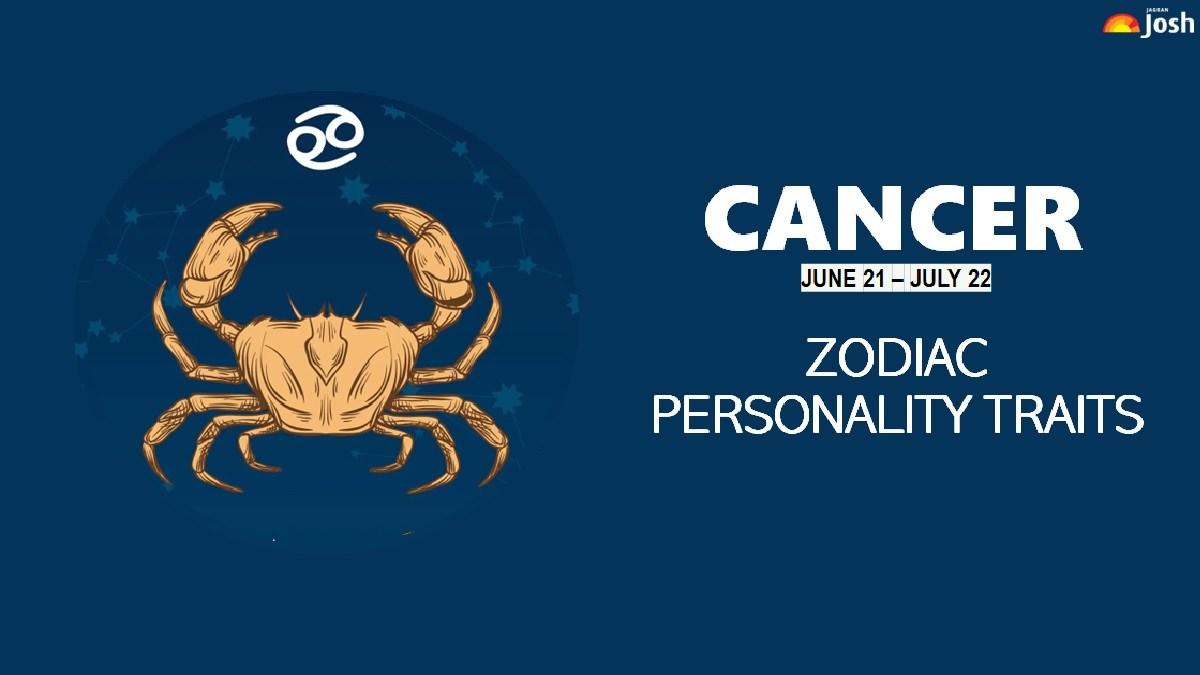 Cancerians are known for their strong emotional connection with family and loved ones. They are nurturing, compassionate, and empathetic, often putting others' needs before their own. Their intuition and sensitivity allow them to understand and relate to others' emotions, making them great listeners and friends.
Cancerians can be deeply affected by their environment and the people around them. They are naturally cautious and prefer to take their time before making important decisions. However, once they feel secure, they can be very passionate and committed to their goals and dreams.
Cancerians are also known for their creativity and imagination, often expressing themselves through art, music, or writing. They have a deep appreciation for beauty and are drawn to harmonious and peaceful environments.
Way You Hold Your Phone Reveals Your Hidden Personality Traits
What day were you born? Sunday | Monday | Tuesday | Wednesday | Thursday | Friday | Saturday
Cancer Zodiac In Love & Relationships
In love and relationships, Cancerians are loyal, caring, and nurturing partners. They value emotional connection and intimacy. They can be very romantic and sentimental. Cancerians are highly intuitive. They can sense when their partner is upset or needs support.
However, they can also be clingy and possessive, and may struggle with trust issues. It's important for Cancerians to communicate openly with their partner and work on building trust and security in the relationship. Once they feel secure, they can be deeply committed and devoted partners, willing to do whatever it takes to make the relationship work.
What does your hair parting style reveal about you?
Zodiac Sign Reveals Personality? Aries | Taurus | Gemini
Cancer Zodiac Personality Traits: Negative
On the negative side, Cancerians can be overly emotional and moody, making it difficult for them to let go of past hurts or slights. They can also be clingy and possessive, seeking security and stability in their relationships. It's important for Cancerians to learn how to balance their emotions and not let them control their actions and decisions.
Personality secrets in the birth date? Born on 1/10/19/28 | Born on 2/11/20/29 | Born on 3/12/21/30 | Born on 4/13/22/31 | Born on 5/14/23
Personality secrets in the birth date? Born on 6/15/24 | Born on 7/16/25 | Born on 8/17/26 | Born on 9/18/27
Careers for Cancer Zodiac People
In career and professional life, Cancerians thrive in nurturing and supportive environments that allow them to use their creativity and emotional intelligence. They excel in careers that involve caring for others, such as healthcare, education, and social work, and also in creative fields such as art, music, and writing.
Careers for Cancer Zodiac People

Social Worker

Psychologist

Nurse

Teacher

Childcare worker

Chef

Interior designer

Artist

Musician

Writer

Journalist

Counselor

Event planner

Real estate agent

Historian

Archaeologist

Librarian

Human resources professional

Nutritionist

Environmental scientist
Tell us in comments: Did you love reading about Cancer personality traits?
Check out more personality tests to know yourself truly!