How ISRO will make Indian Railways safe?
Indian Space Research Organisation (ISRO) is now 6th largest space agency in the world. Numerous achievements of ISRO made Indians proud and one of them is to provide security to Indian Railways.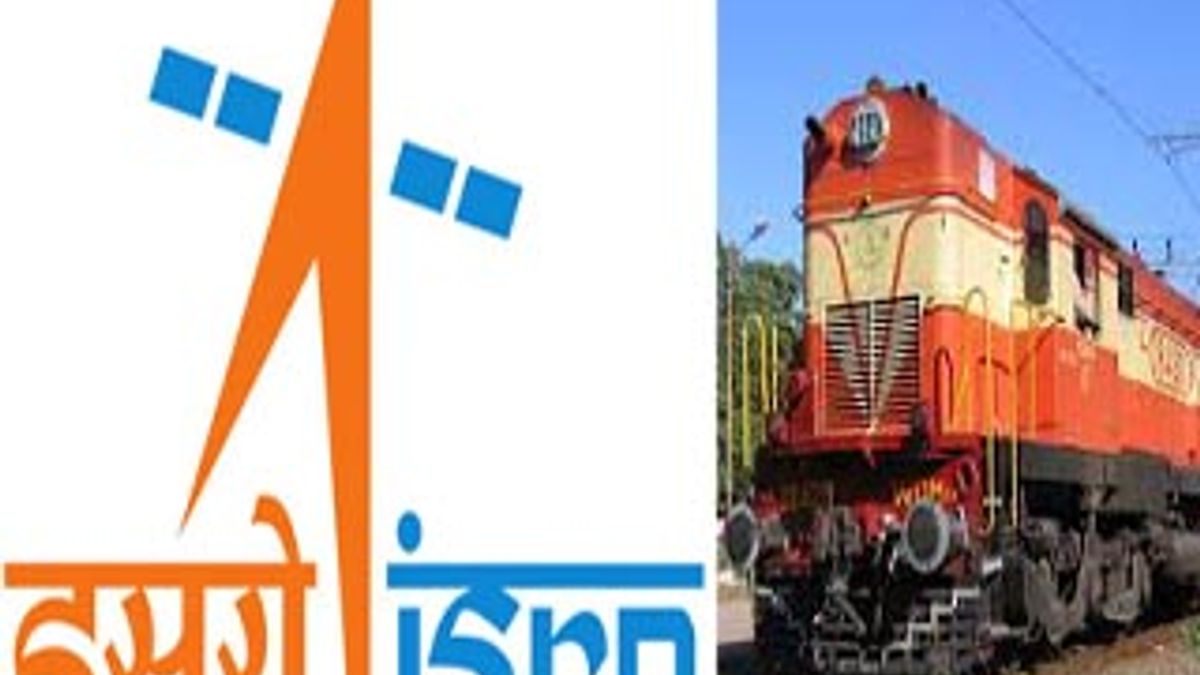 How ISRO will make Indian Railways safe
As, Indian Railways mostly faces a problem of checking accidents at unmanned crossings. The joint collaboration of Indian Space Research Organisation (ISRO) with the Indian Railways will help to check the problem of accidents along with tracking train movements on real-time basis. And for this, ISRO is using its Indian Regional Navigation Satellite System (IRNSS) or NaVIC (Navigation with Indian Constellation). This article deals with IRNSS system, how it will help Indian Railways in curbing accidents, what all services IRNSS will provide, its applications, Is IRNSS is better than GPS etc.
What is Indian Regional Navigation Satellite System (IRNSS) or NaVIC?

Source: www.i.ytimg.com
- Indian Regional Navigation Satellite System (IRNSS) or NaVIC (Navigation with Indian Constellation) is a regional navigation system developed by the Indian Space Research Organisation (ISRO).
- Navigation constellation consists of 7 satellites: three in geostationary earth orbit (GEO) and four in geosynchronous orbit (GSO) inclined at 29 degrees to the equator.
- The system works akin to Global Positioning System (GPS) of US, GLONASS of Russia etc. It currently covers the whole of India and an area extended to 1500 km away from India.
- This indigenous navigation system in India would provide information on location and time in all weather conditions. It will also help Indian Railways in curbing accidents.
What is Mission Shakti?
IRNSS or NaVIC provides two types of services:
1. A Standard Positioning Service (SPS) for civilian use or for all users. Positioning service include providing accurate position.
2. A Restricted Service (RS) for Indian armed forces or we can say service provided only to authorised users like military and security agencies.
Applications of IRNSS or NaVIC
- Disaster Management
- Terrestrial, Aerial and Marine Navigation
- Vehicle tracking and fleet management
- Integration with mobile phones
- Precise Timing
- Mapping and Geodetic data capture
- Terrestrial navigation aid for hikers and travellers
- Visual and voice navigation for drivers
What is an Interceptor missile and how it is useful
Functions of IRNSS or NaVIC system in Indian Railway

Source: www. firstpost.com
- On some train engines railways have installed the space agency-developed integrated circuit chips (IC).
- With the help of the installation of the hooter at unmanned road crossings NaVIC will be able to warn road users of approaching trains.
- The hooter will be activated as soon as it gets a signal from the IC chip installed on a train when its engine is at a distance of 500 metres to 4 km from the crossing.
- Hooter which is linked to the navigation system will thus warn road users about the approaching train.
- It will become louder as the train comes near the crossing and will fall silent after the train has passed.
- Apart from warning the road users, the Indian Railways is planning to use the satellite-based system for tracking trains for disseminating information about their movement on a real-time basis.
- Further, it will be used to map the area covered by trains. The system will also come in handy for the railways at the time of a railway accident when it can be used to ascertain the exact location of a train.
Comparison of GPS with IRNSS, which will be more accurate

Source: www. i2.wp.com
Before comparing, one question strikes in my mind that is GPS (Global Positioning System) has 31 satellites while IRNSS (Indian Regional Navigation Satellite System) has 7 satellites. So, how IRNSS will give more accurate location than GPS. Let us see find out.
According to ISRO chairman A.S Kiran Kumar 24 functional satellites of the GPS is for the entire globe, while 7 satellites of IRNSS are covering only India and its neighbouring countries. All the time these 7 satellites will be visible to the ground receiver.
As, GPS has 31 satellites, but only 24 satellites provide accurate location, the rest of the satellites are spare ones. Do you know that twice a day each satellite of the GPS constellation circles the Earth?
Comparison
1. 24 satellites of the GPS are in Medium Earth Orbit. The number of the satellites visible to the ground receiver is limited, i.e. at any given location, at any time at least 4 satellites must be within the view of receiver, whereas in case of IRNSS, the 7 satellites are in geosynchronous orbits i.e. always visible to a receiver in a region of 1500 km around India.
2. Satellites of IRNSS are nearly vertical over India and therefore visibility in 'urban canyons' is much better than GPS.
3. GPS use L-Band signals while NaVIC use both L and S-band signals. It is said that NaVIC will work better in crowded places. By using both L and S bands, accuracy will be more than 5 metres. NaVIC can give more accuracy that GPRS and GPS combined give and the accuracy is not only for cities but for every rural part of the country.
The Indian Railways is struggling to maintain railway safety. With the use of space technology, navigation system, safety measures can be undertaken by the Railways. Also, it is clear from the article that what is IRNSS or NaVIC system, how it will work as compared to GPS etc.
How ISRO's 104 Satellite launch can be a remarkable history?
What is Space Station and how many Space Stations are present in space?