JioMeet: What is it, its features, devices supporting, how to download and more
JioMeet: India's telecom giant, Reliance Jio has launched 'JioMeet' which will take over Zoom, Google Meet and other video conferencing Apps. Check the features of the App, how to download and use, devices it supports, etc.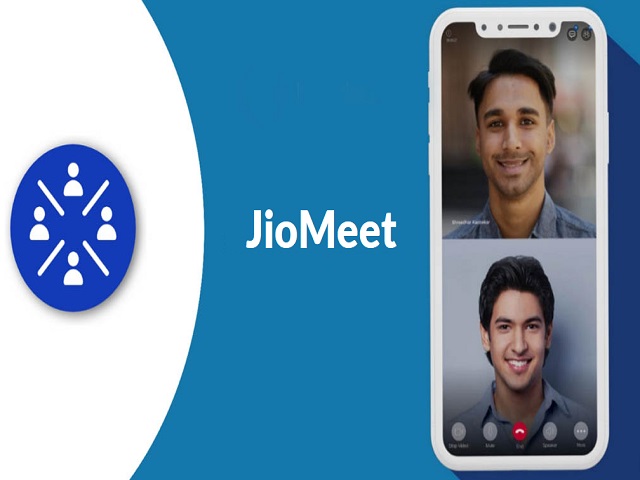 JioMeet App
In May this year, Reliance Jio announced the launch of a video conferencing App and on Thursday, i.e., Jul 3, launched 'JioMeet' which will take over Zoom, Google Meet and other video conferencing Apps.
Recently, the Ministry of Home Affairs (MHA) warned the users of Zoom App after receiving several privacy-related complaints. In addition to this, the Government of India has announced an innovation challenge inviting developers of India to develop a video conferencing App and kept Rs. 1 Crore as prize money. Prime Minister Modi has also called for 'Aatma Nirbhar Bharat Abhiyan' and gave a mantra 'Vocal for Local'.
Aarogya Setu App: What is it, its benefits, how to download, privacy issues and more
What is JioMeet?
JioMeet is a video conferencing app that has been rolled out for both Android and iOS users in India. Previously, the app was released for beta users. The App has a layout and features similar to that of Zoom.
Features of the App
1- JioMeet supports one to one video calling as well as users can host meeting up to 100 participants like Zoom Video Conferencing App.
2- The App offers an unlimited number of free HD (High-Definition) calls (720 pixels to be precise).
3- The USP of the App is that there's no time limit. The free call can last long for 24 hours uninterrupted.
4- The meetings can be password protected like Zoom supporting a waiting room for security purposes.
5- Users will also be able to send text and voice messages, files and images to one another via JioMeet.
6- The meetings on JioMeet can be scheduled, have an active speaker layout, password-protected meetings, Waiting Room, screen-sharing feature, Safe Driving mode to video call while driving, multi-device support, and the ability to switch to another device with ease.
7- The multi-device login support-- up to 5 devices at a time-- which can be switched during ongoing calls.
How to start or join a call on JioMeet?
The app can be accessed either with the phone number or e-mail ID. For group calls, users require a Meeting ID to invite or to join the video calling session.
For those who are joining from the desktop version of the app can click on the personal link name to directly join the meeting via browser (Google Chrome or Mozilla Firefox) without installing the application.
How to download and use the App on Mobile Phones?
To download the App on your smartphones, follow the below-listed steps:
1- Go to Google Play Store (Android users) or App Store (iOS users) and search for JioMeet.
2- Install the App on your phone.
3- Select the 'Sign Up' option and enter credentials as required. If you have previously installed and used the App, simply sign in with the registered e-mail ID and phone number.
4- Check the box stating ' agree to Terms and Conditions'.
5- If you do not want to register but need to attend a meeting, click on 'Join a Meeting'.
6- After successfully signing up, enter the OTP as received. The app will ask you several permissions such as contact access and others to send you a notification.
7- Once you give permissions as required, you are good to go.
The JioMeet App has a very simple layout. On the top of the home screen, you'll find four options-- New Meeting, Join, Schedule, Share Screen. Below these, you'll find a Contact Requests option. At the bottom, you'll find five options-- Meet & Chat, Meetings, Contacts, Settings, Help. You can also add contacts in the middle of the call.
Devices supporting JioMeet App:
1- All android devices running on Android 5.0 or above.
2- All iOS devices running on iOS 9 or above.
3- All Windows devices running on Windows 10.
4- All Mac devices running on v. 10.3. and above.
While JioMeet on its official website claims that all calls are encrypted, but it doesn't clarify whether the calls are end-to-end encrypted or not. Jio has more than 400 million customers and operates services such as JioMusic, JioCinema, JioTV, etc.
Zoom App: Here's all you need to know about India's most downloaded Android app