Kane Williamson: Complete List of International Records
Kane Williamson is one of the greatest batsmen of the present era. He has scored 13680 runs with help of 33 centuries in the all formats of the international cricket. He was declared captain of the New Zealand team at the age of just 25 years. In the present world cup 2019 he has scored 2 centuries and guided his team to book the semifinal clash with the Indian team.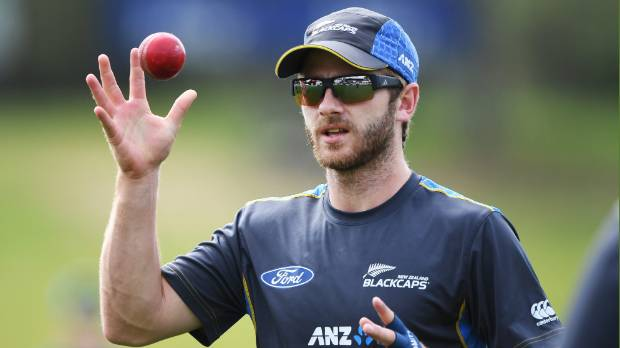 Kane Williamson
Full name: Kane Stuart Williamson
Date of Birth and place : 8 August 1990 (age 28), Tauranga, New Zealand
Height: 5 ft 9 in (1.75 m)
Batting: Right-handed
Bowling: Right-arm off-break
ODI Debut: vs India at Sardar Patel Stadium, Nov 04, 2010
ODI Cricket Career of Kane Williamson
Kane Williamson made his One-Day International debut against India on 10 August 2010 unfortunately he was got out on the 9th ball without scoring a run and in the second match he was again got out without any run.
But he scored his maiden ODI century against Bangladesh on 14 October 2010 in Dhaka and hence became the youngest centurion in New Zealand's cricket history.
This 28 year old legendry batsman is very consistent in his performance. Currently Kane Williamson is at the number 8 eight position in the ICC ODI player ranking.
Williamson was made captain of New Zealand team across all forms of cricket after the retirement of Brendon McCullum in March, 2016.
Kane Williamson has completed 6036 runs in the just 147 ODI matches with the average of around 48 which is very good. In addition to this Kane Williamson has scored 13 ODI centuries and 38 half centuries with the highest individual score of 148 runs.
Test Match Cricket Career of Kane Williamson
Williamson made his test debut against India at the Sardar Patel Stadium on Nov 04, 2010. In his first innings he scored 131 runs off 299 balls and became the 8th New Zealand player to score a century on Test debut.
Currently, in the ICC test batsman ranking Williamson is at 2nd rank just behind the Virat Kohli. Williamson has 913 rating points while Kohli has 922 rating points.
Cricket experts Ian Chappell and Martin Crowe have ranked Williamson along with top five Test cricket batsmen which includes Virat Kohli, Steve Smith, Joe Root and David Warner.
Williamson is the fastest New Zealand batsman to complete the 5000 test runs in just 110 innings. He bettered his records from Martin Crowe (117 innings) and Ross Taylor (120 innings).
In his test match cricket career he has scored 6139 runs in just 127 innings at the average of 53.38. Williamson has scored 2 double centuries, 20 centuries and 30 half centuries in the test matches so far. His highest score in the test matches is 242 runs.
It is worth to mention that as of now the age of Williamson is just 28 years. He has a long way to make more milestones.
T-20 (International) Cricket Career of Kane Williamson
Williamson fits in all formats. He has strike rate of 121 in the T-20 international matches. He has scored 1505 runs in the 55 innings with the help of 9 half centuries and his highest run score is 73.
In the ICC's T-20 international batsman ranking; Williamson is at 12nd rank which is again a top 20 position.
In the current world cup 2019;
In the current world cup Williamson has scored 481 runs which includes 2 centuries and standing at the 6th position in terms of the highest run scorers.
In the semifinal match against India; he is considered the biggest threat for India on the way to final.
Williamson is a kind hearted man as well because during the New Zealand vs Pakistan 2014 ODI series, Williamson donated his entire match fee for all five ODIs to the victims of the 2014 Peshawar school massacre.
In the conclusion I would like to say that both team should play greatly in the semifinal so that the viewers can enjoy the most.
India vs New Zealand: Head to Head Cricket World Cup records