List of drugs banned by World Anti-Doping Agency
Recently Prithvi Shaw is being suspended by the BCCI for 8 months for using the prohibited drugs "Terbutaline".Last year Yusuf Pathan Abhishek from Punjab tested positive for the same substance. Now let's have a look on the list of prohibited drugs issued by the World Anti-Doping Agency.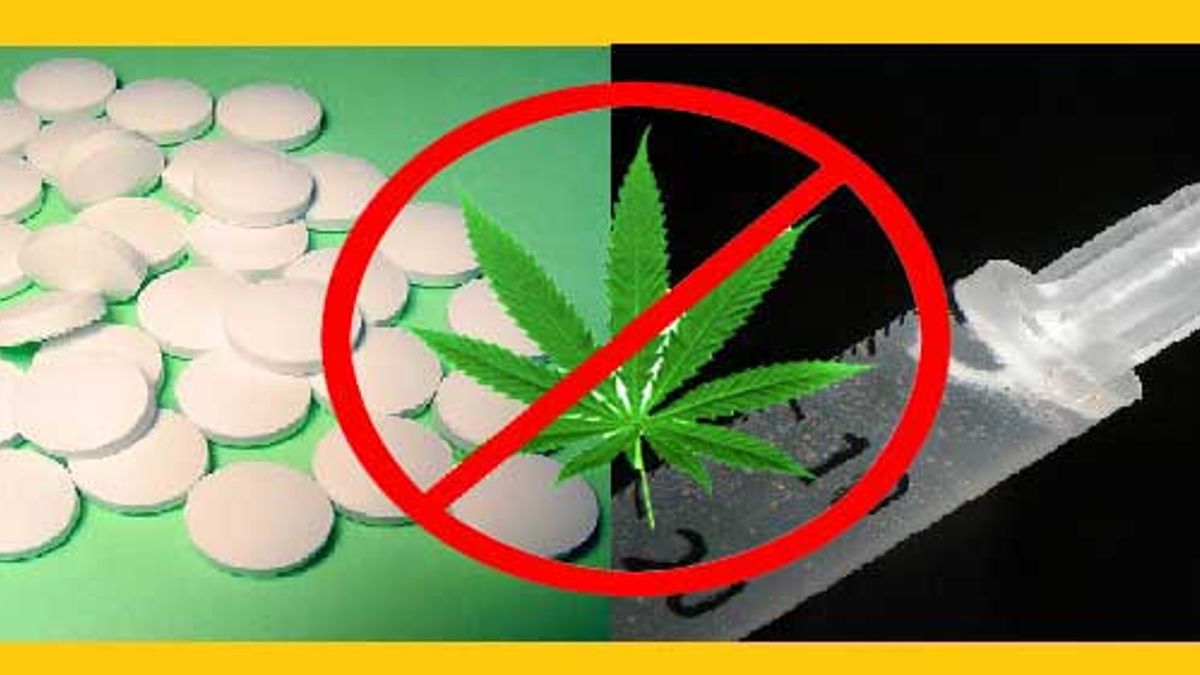 List of drugs banned by World Anti-Doping Agency
Performance stimulating drugs or substance are always in the news. Some times these substances are consumed by the players to enhance their performance and sometimes taken in the state of unawareness to cure a particular disease etc.
World Anti-Doping Agency is the nodal agency which is authorised to issue the list of banned drugs in the sports.
World Anti-Doping Agency
The World Anti-Doping Agency was established to bring consistency to anti-doping policies and regulations within sports organizations and governments right across the world. Hence, it came with a comprehensive list of Prohibited drugs to set International standard international standard for identifying substances and methods prohibited in sport for the harmonization globally across the anti-doping movement.
List of the diseases caused due to Food Poisoning
Criteria for the WADA Prohibited Drugs List
The World Anti-Doping Agency included only those substance or method if they fall under the criteria which are given below:
1. It has the potential to enhance or enhances sport performance
2. It represents an actual or potential health risk to the athlete
3. It violates the spirit of sport
List of drugs banned by World Anti-Doping Agency
Drugs
1. Erythropoietin (EPO or epoetin alfa)
2. Anabolic steroids
3. Stimulants
4. Human Growth Hormone
5. Diuretics
Substances prohibited at all times
1. Non-approved Substances: Any pharmacological substance ban by any governmental regulatory health authority for human therapeutic use (e.g. drugs under pre-clinical or clinical development or discontinued, designer drugs, substances approved only for veterinary use).
2. Anabolic Agents: It is a substance that increase muscle size temporarily.
3. Peptide Hormones, Growth Factors and Related Substances
4. Beta-2 Agonists
5. Hormone and Metabolic Modulators
6. Diuretics and Other Masking Agents
Is Nitrogen important for Human Body?
Substances prohibited in particular sports
1. Alcohol: It contains ethanol and hence, it is prohibited in competition like Air Sports (FAI), Archery (WA), Automobile (FIA), and Powerboating (UIM). During dope test, any sportsperson's blood has alcohol concentration of 010g/L will be prohibited and face the ban.
2. Beta-Blockers: It is strictly prohibited in sports like Archery, Automobile, Billiards (all disciplines), Darts (WDF), Golf (IGF), Shooting (ISSF, IPC), Skiing/Snowboarding (FIS) in ski, jumping, freestyle aerials/halfpipe and snowboard halfpipe/big air, and Underwater sports (CMAS). Examples of Beta-blockers- Atenolol, Betaxolol, Bisoprolol, Bunolol, Carteolol, Carvedilol, Celiprolol, Esmolol, Labetalol, Levobunolol, Metipranolol, Metoprolol, Nadolol, Oxprenolol, Pindolol, Propranolol, Sotalol, and Timolol.
The banned substances and techniques fall into the following categories: androgens, blood doping, peptide hormones, stimulants, diuretics, narcotics, and cannabinoids.